Select the perfect marine dock light for safety and aesthetics.
Waterfront properties are a popular choice in the Seattle area. Spacious backyards and long docks surround our lakes. It's easy to understand why. With gorgeous sunsets and beautiful summer weather, waterfront homes are in high demand. However, many docks are without lighting. This can pose a problem for docking safely. Not to mention, possibly falling in!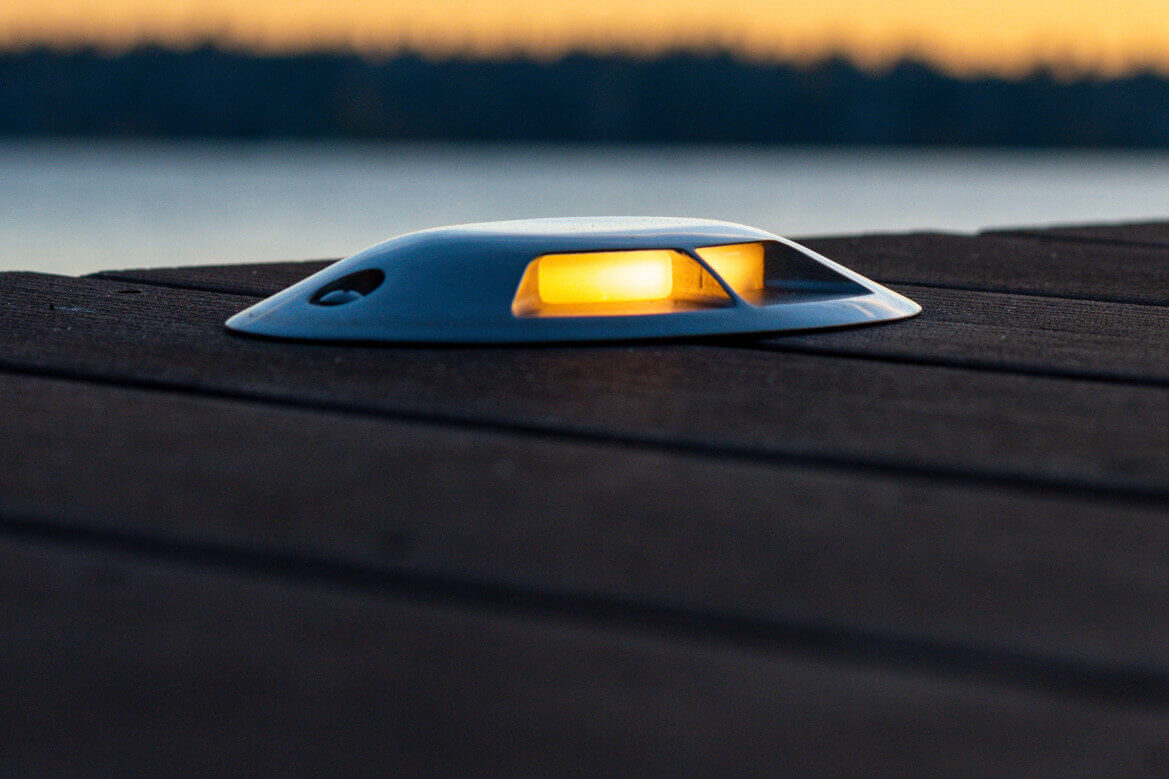 Dock lighting is a safety requirement needed in any docking area. They illuminate your travel lines as the boat enters or leaves a docking area. This creates a safe environment for you and your guests. They also add a touch of class and elegance, making your waterfront property stand out.
There are a variety of lighting options to choose from when selecting outdoor lights for docks:
Piling Lights
These lights can be placed into concrete, wood, or composite pilings or posts. These lights create greater visibility of the docking area. However, at Northwest Outdoor Lighting, we're always thinking about eye glare. We prefer designing with a light lower to the deck.
Deck Lights
It's the perfect choice to illuminate the walkway from shore to boat. We offer a deck light that is under 3/4in. in height. It allows us to safely secure light without causing major stumbling blocks for the passersby.
Underwater Lights
We can attach LED lights underneath the dock by kayak. A glow of light outlines the dock and creates a warm atmosphere.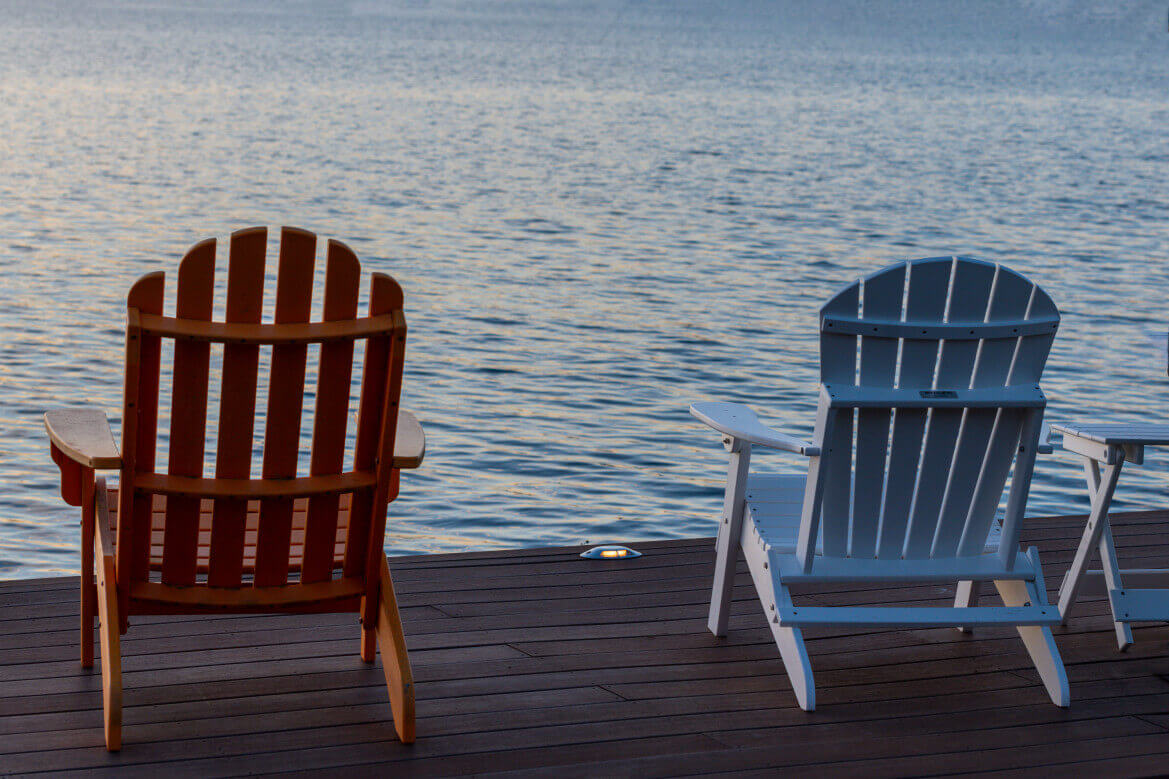 As a resource for design ideas, we also wanted to show dock lighting in action. You can see how local homeowners are implementing dock lighting on their properties. You'll also get a feel for our waterfront designs.
Meydenbauer Bay
This expansive property in Bellevue has beautiful views of the bay. Boat excursions at night are much more enjoyable with proper lighting. View more photos here.
Lake Washington
Property owners now enjoy their sunset views over the water. The pathway is easily accessible from patio to end of dock. View more photos here.
Designing and installing proper lights helps you navigate your boat and reduce the chances of head-on collisions. You can precisely anchor your vessels. Dock lighting prevents any possible damage to your boat. Additionally, it makes disembarking worry-free.
But most importantly, dock lighting systems make our marinas safe and secure for everyone. It brings peace of mind when taking your family out on the water. At Northwest Outdoor Lighting, we provide that peace of mind.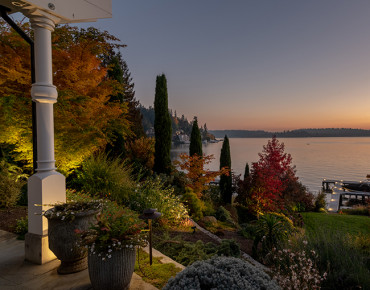 Warm lighting dapples the colorful landscape of this waterfront property. Whether by land or water, it is a bright beacon for all who pass.
View Project
---