"Quality" is defined by Merriam-Webster as:
a : degree of excellence
b : superiority in kind
A new client the other day asked us how he could be sure he was purchasing quality landscape lighting. We didn't blame him for asking; a lot of companies out there make big promises but unfortunately don't deliver. These lighting companies can reflect poorly on our business and industry as a whole.

At Northwest Outdoor Lighting, we pride ourselves on the quality of our work and our history of fulfilling our commitments with the highest integrity. As a result, we were happy to share with this client in detail the many factors to look for when seeking quality landscape lighting, and wanted to do the same with you. Whoever you work with, you want to make sure you're getting the absolute utmost in care and professionalism. After all, the quality of your landscape lighting is directly connected to the quality of the company doing the work!
A Reputable Company
Start with choosing a company that has their reputation at stake – someone for whom negative reviews or word-of-mouth matter. There are companies out there who perform a variety of tasks, from design and lawn care to irrigation and lighting (and don't forget handyman). As a result, they are all over the place. They may say they have quality landscape lighting, but are nowhere to be found when a product fails. Additionally, many of these companies will receive poor reviews from a customer, but just move on to another job. Their reputation simply doesn't matter. Their multitasking approach actually works against them; landscape lighting is just one aspect of their business, and it may not even be the top priority.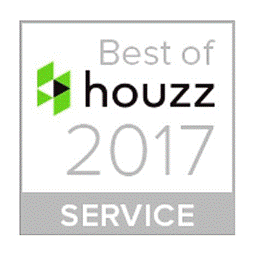 By contrast, Northwest Outdoor Lighting specializes solely in low voltage landscape lighting. If we receive a poor review from a customer it affects our business! We stand behind our products and service. As a result, when we show you our quality landscape lighting and explain in detail the features of each product, you'll understand that you are purchasing quality landscape lighting from a knowledgeable, trustworthy company! After many years of designing and installing outdoor lighting systems, we've learned a lot along the way. Don't be the victim of that inexperienced, multitasking company or handyman! It's too painful to pay twice for something that should be done right the first time!
Ask Questions
Don't be afraid to ask questions, especially about the engineering of fixtures and installation. It's not rocket science, but if your wiring is not installed properly it will cause you more aggravation, time and money. Understanding the many facets that go into calculating the load on a transformer, cable and fixture is all thought out in the complexity of installing an outdoor lighting system. Many times our customers have commented that after seeing us work in their yard, they had no idea it was such hard, detailed work. A job well done should look like it was easily installed – even though it is backbreaking work!
Quality Products
The quality of your landscape lighting is often directly connected to the quality of the products your designer uses. Cheap, shoddy products that have low lumens and are poorly manufactured will require constant upkeep and attention, and will not give you the lighting effect you're hoping for. As a result, it's important to make sure that your chosen designer works with legitimate manufacturers and products that you can research on your own for your peace of mind. Don't be afraid to research the products your designer is using. Are they produced in China or America? How is the manufacturer's quality control? What is the manufacturer's return policy/warranty policy? A company that is proud of their products is happy to forward warranty information!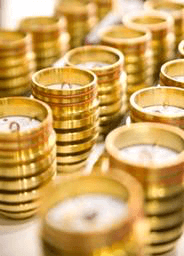 For example, Northwest Outdoor Lighting is a proud distributor of UltraMax uplights. From the optics used to maximize output and minimize color separation, to the basic housing of the aluminum, which is crafted from 6061 aircraft grade aluminum or solid brass, you will be purchasing great water-proof fixtures which have a pressure sealed screw valve which prevents moisture from fogging the lens and protects the LED board. UltraMax is a product line that epitomizes quality!

As a customer seeking the best landscape lighting design possible, quality is what you are ultimately paying for. We want to make sure that all our clients are educated, informed, and confident that we are providing the highest degree of quality they can expect. Call us; we'd be happy to share our wealth of information and experience with you. See our commitment to quality for yourself!
---