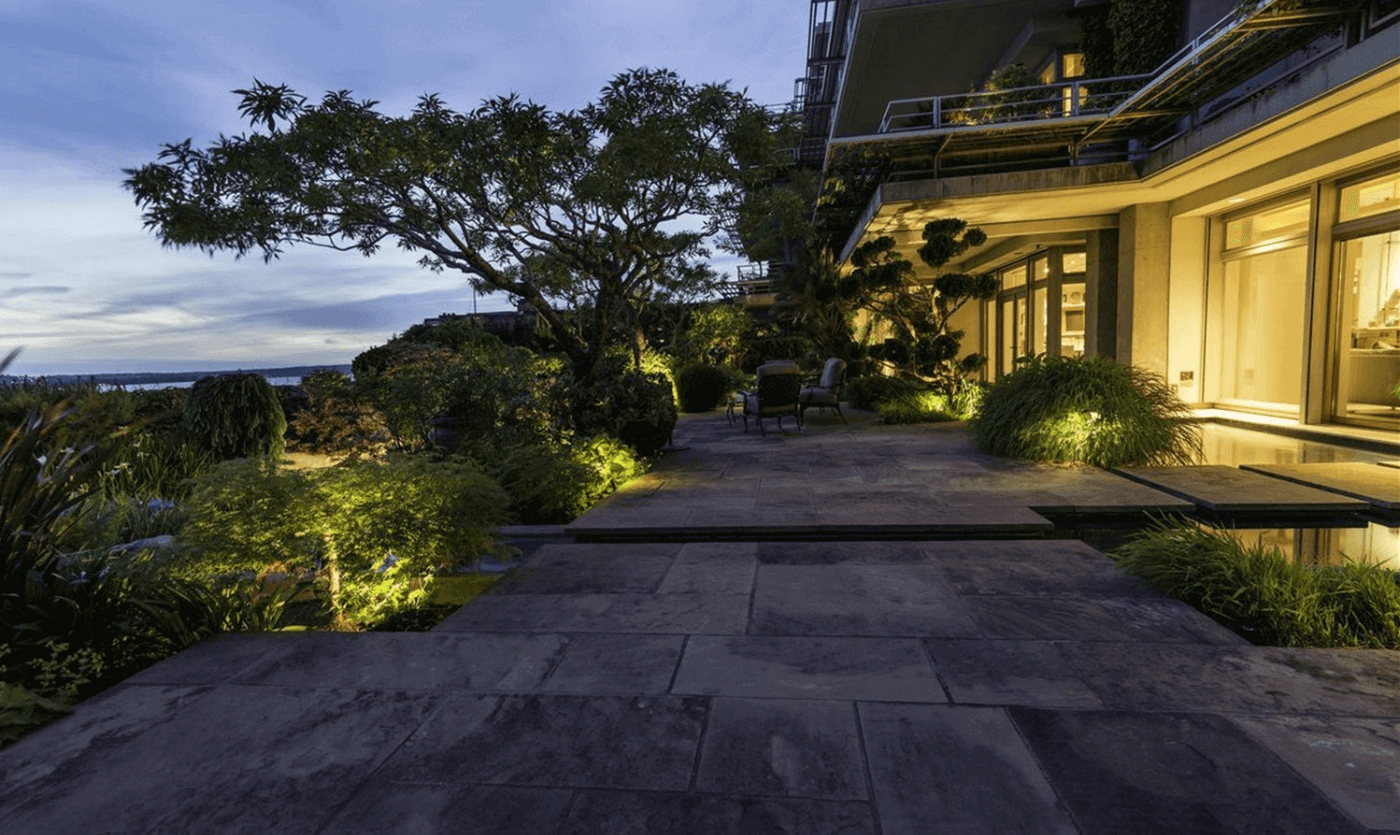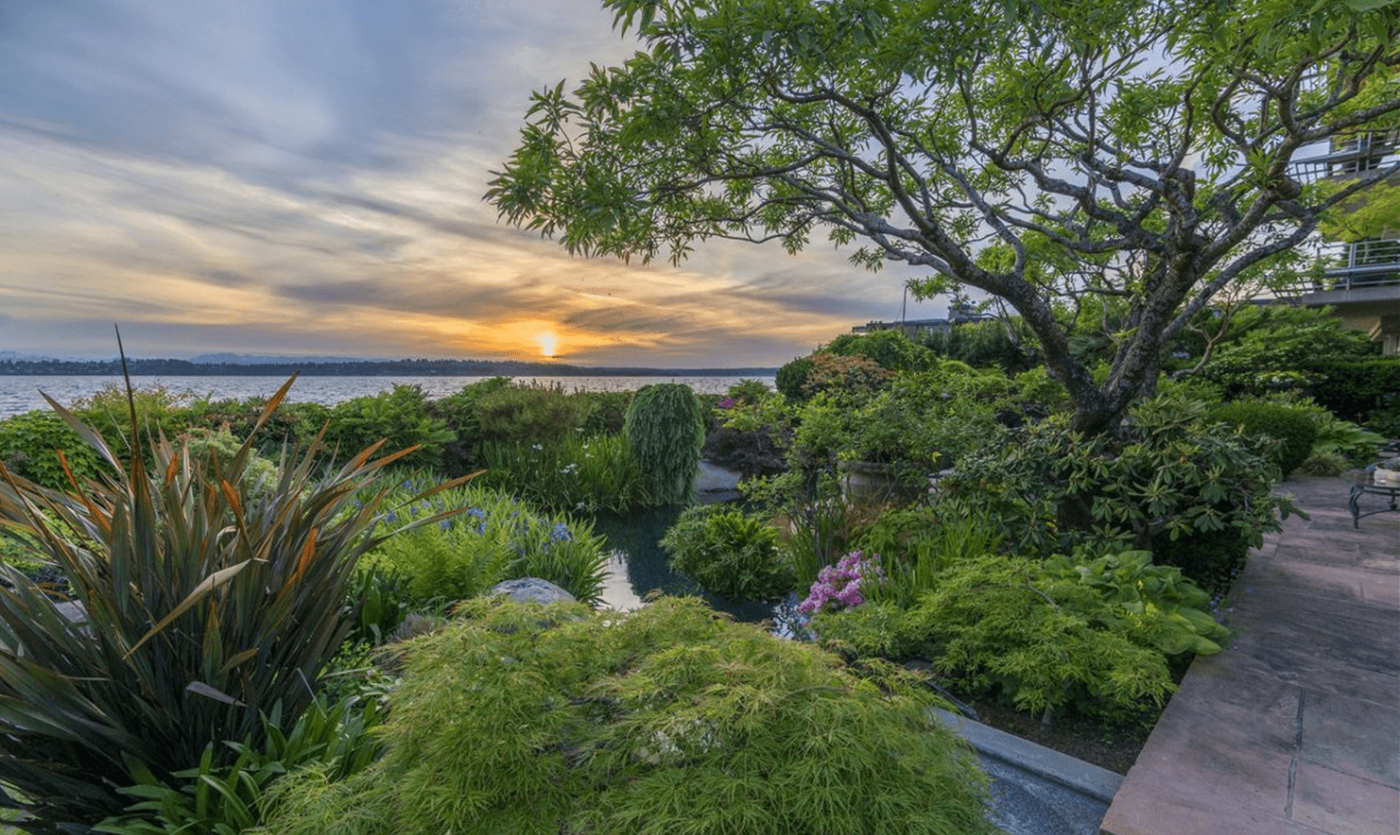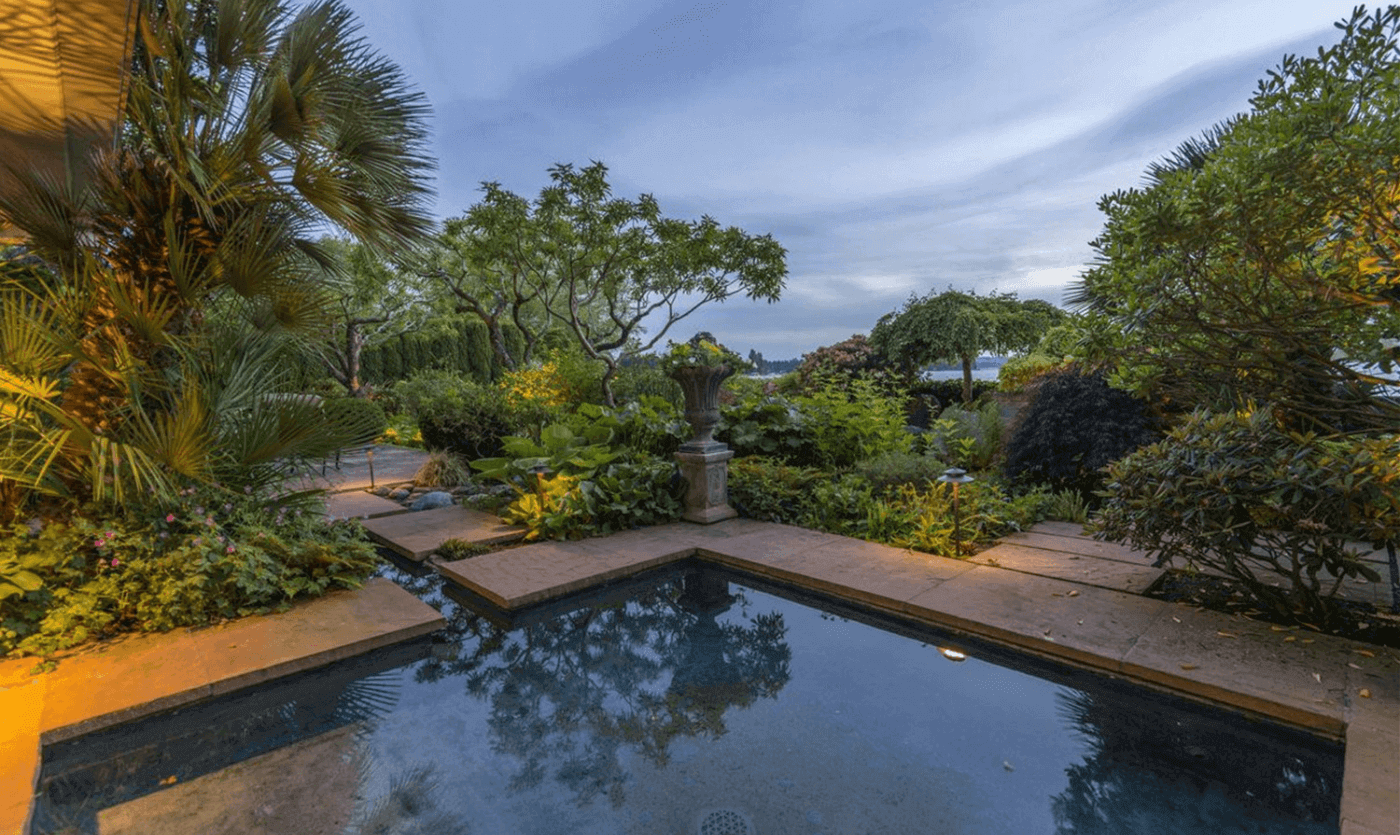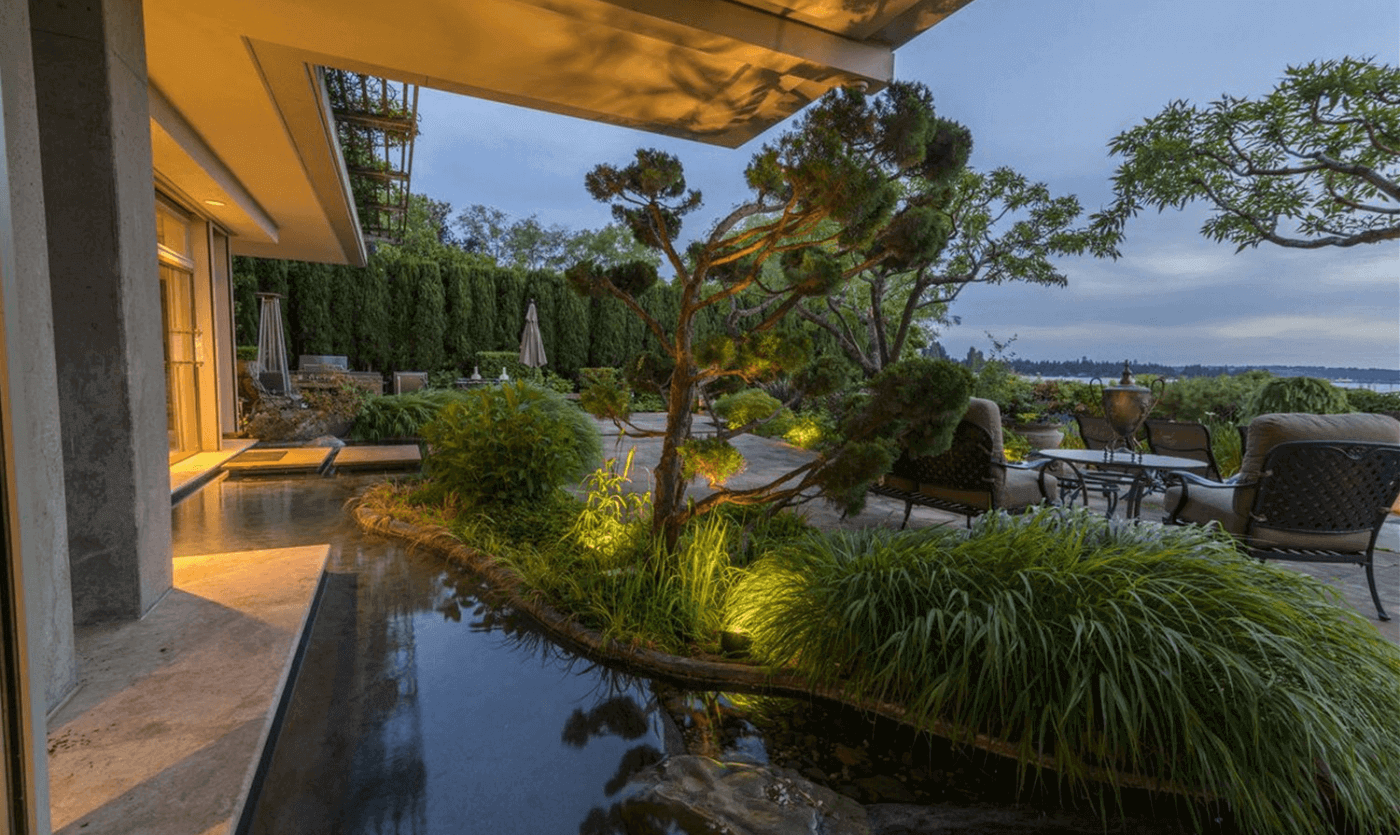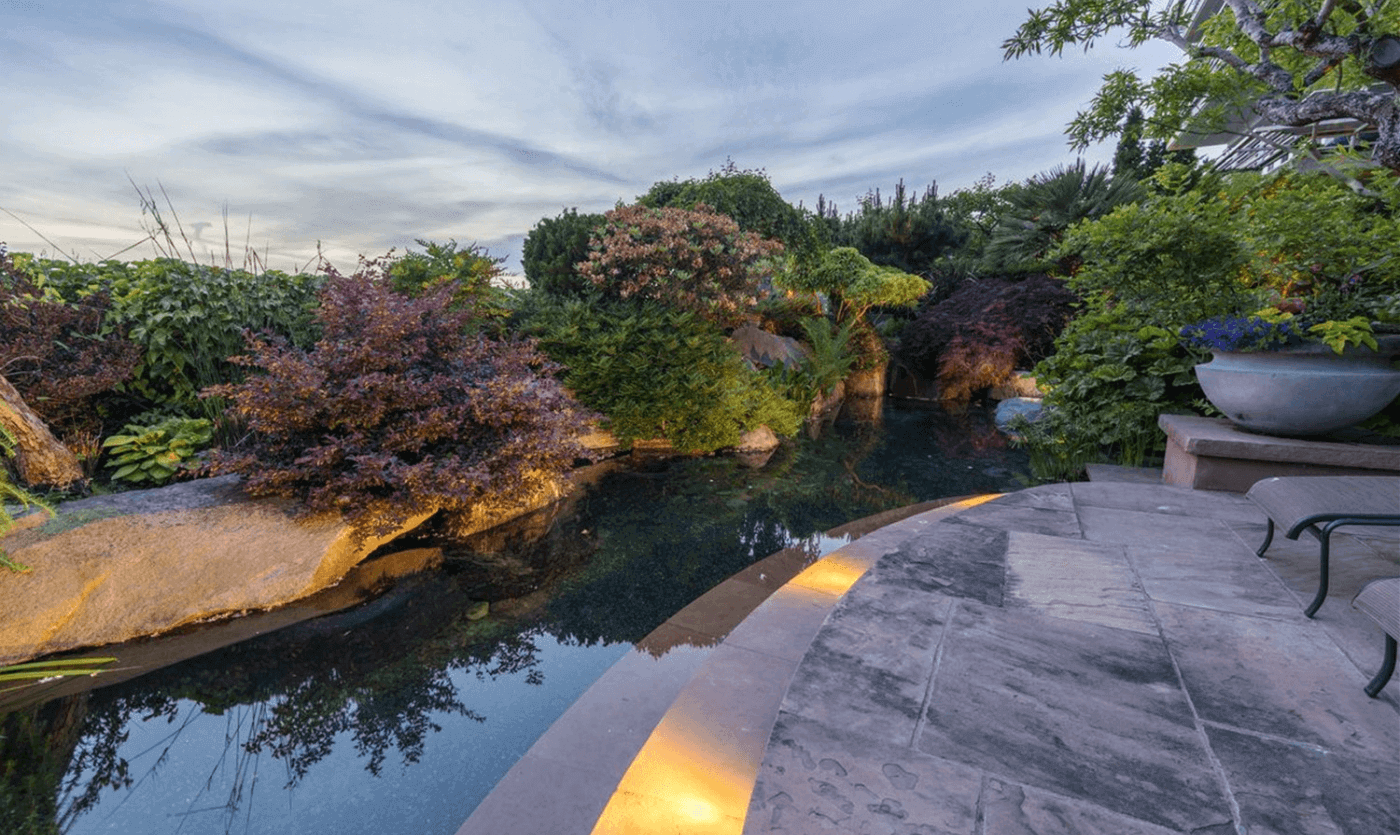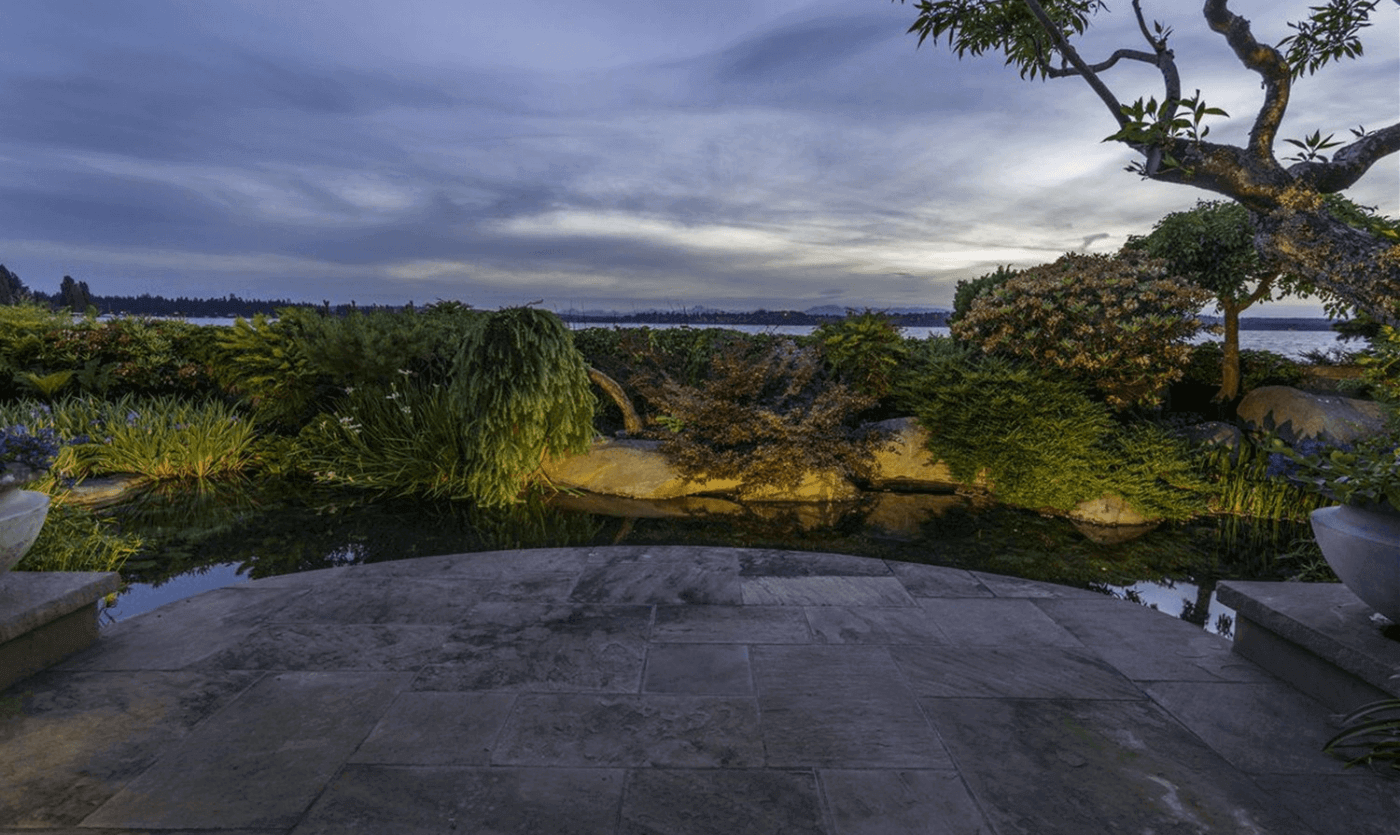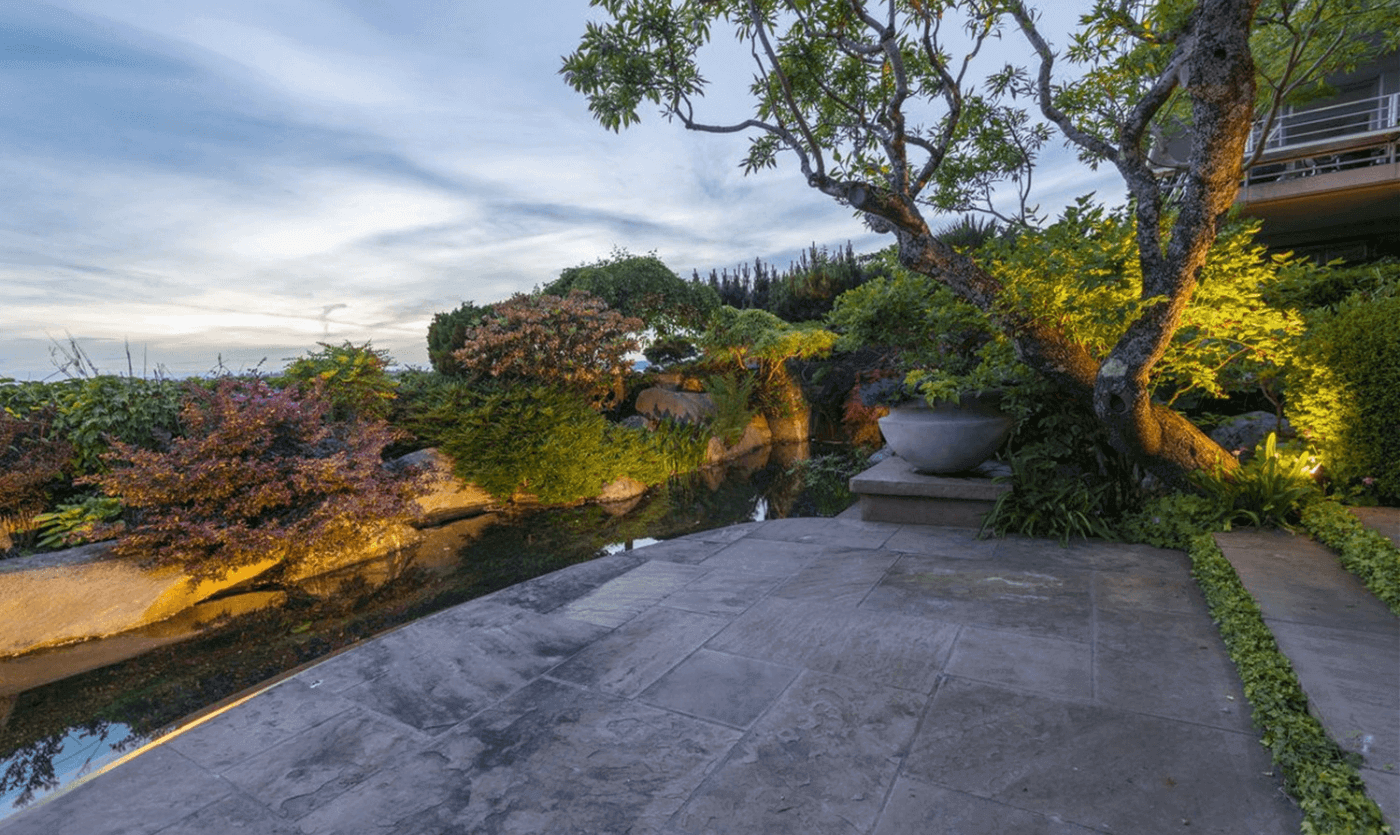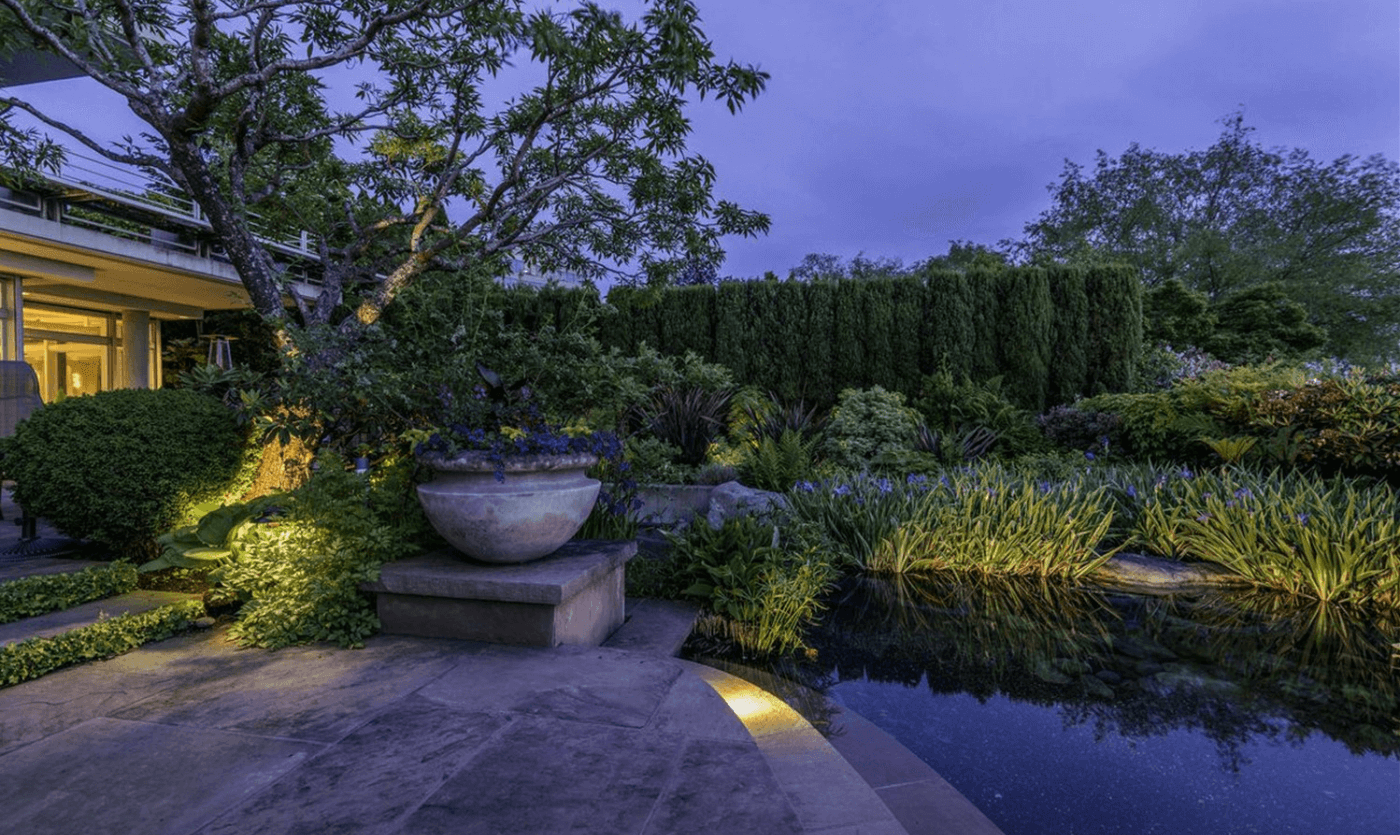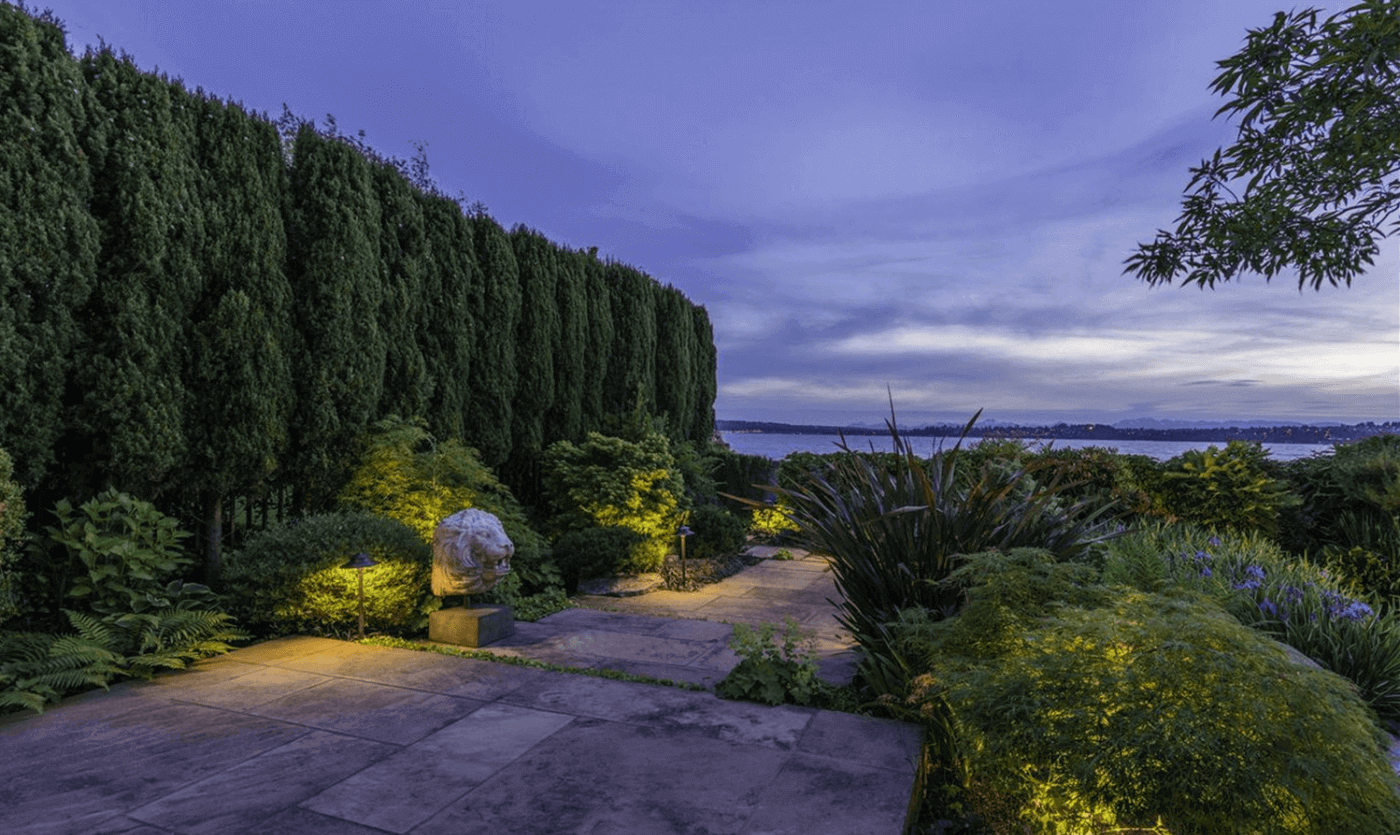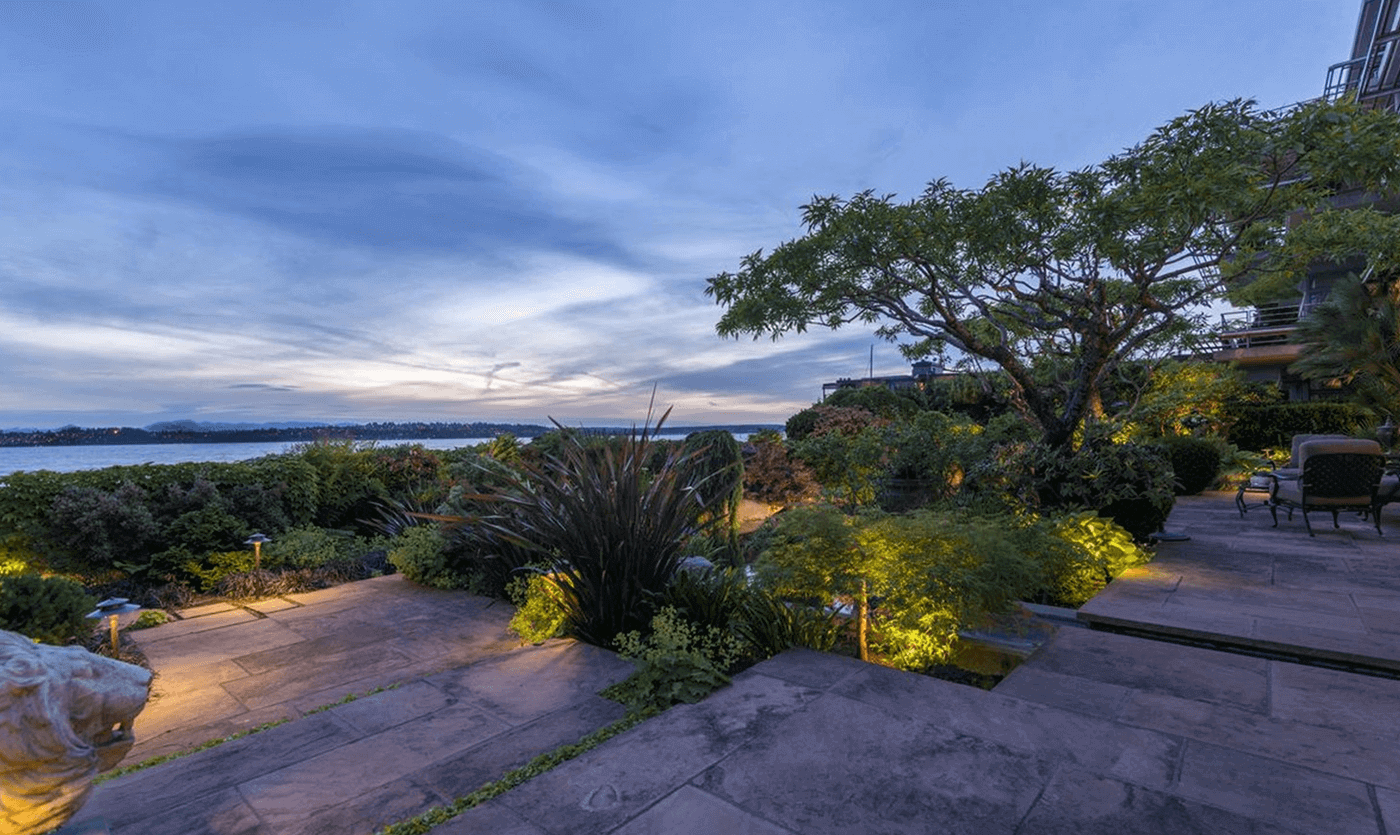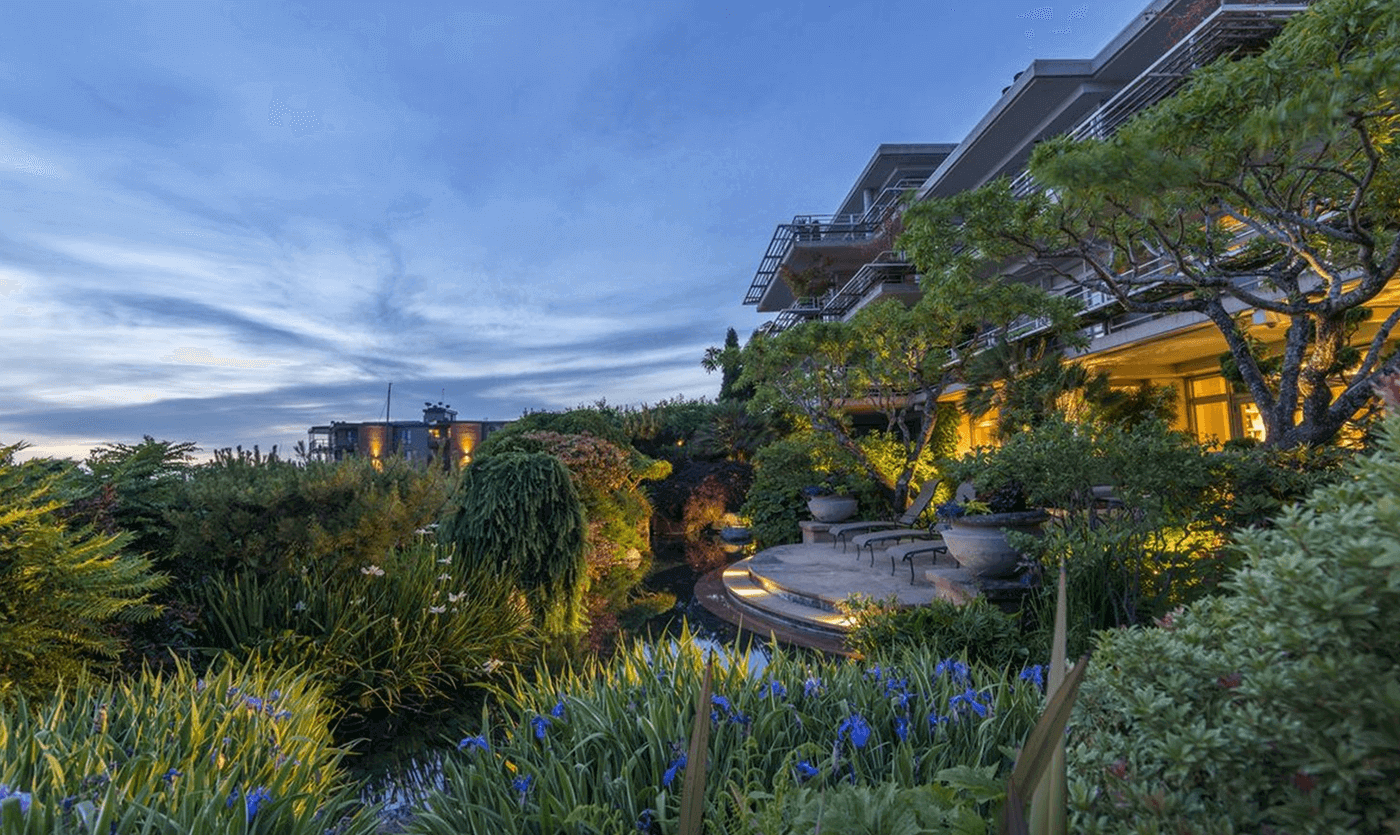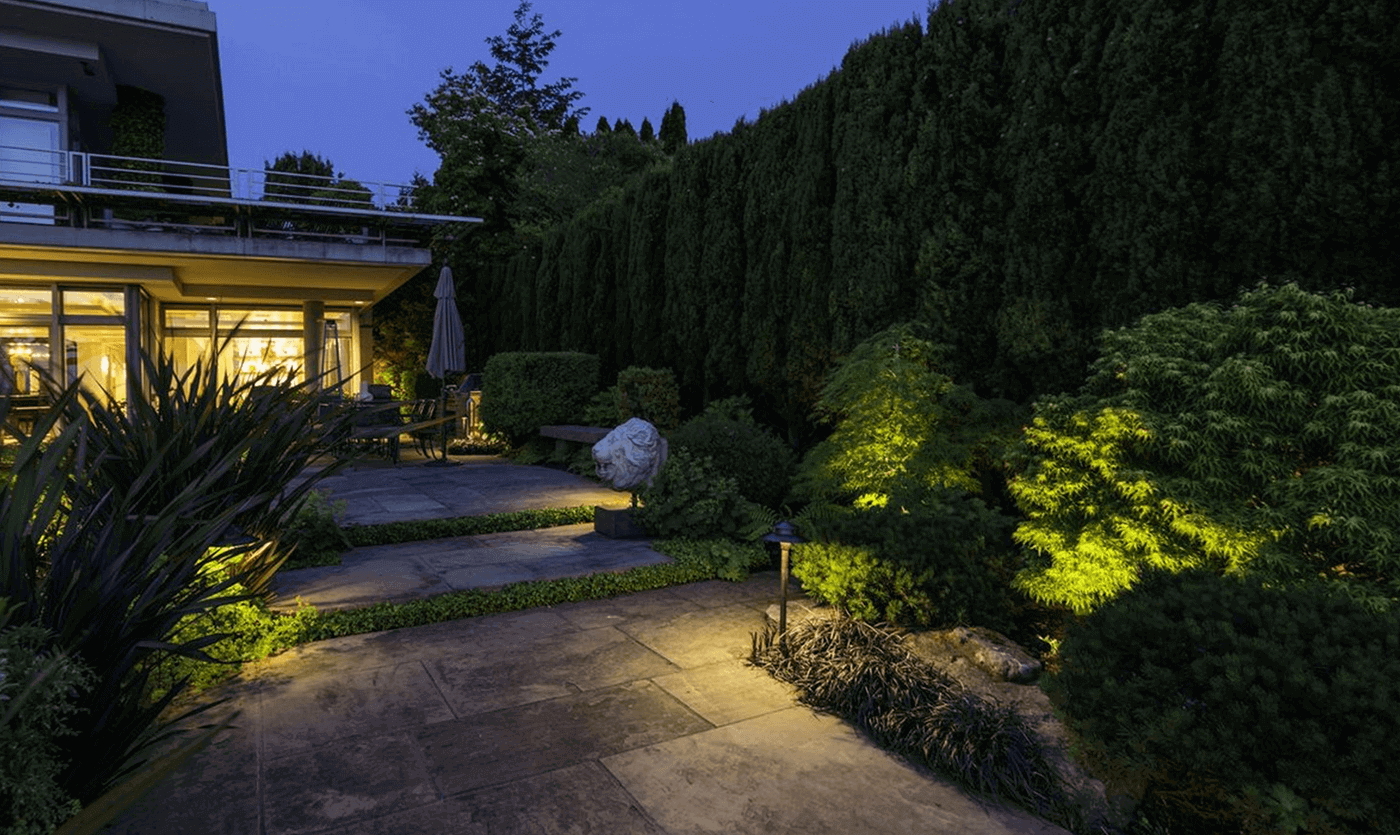 Outdoor lighting can be enjoyed indoors and out in this Kirkland condo residence
Who said you had to have a large yard to enjoy outdoor lighting?! This condo in Kirkland has an interesting backyard which "floats" over water! Water is ever flowing under all the walking paver stones throughout this lakeside backyard. Notice the reflections of light and the lack of glare in the water!
The backside of this condo is all glass and allows the homeowners to be able to enjoy their lighting even while inside the home. Set on an automatic system the lighting is activated at dusk and off at dawn. Wherever you are, you'll have a lovely view of water, plantings and light without disturbing the neighbor!