Nestled home within the rolling hills above Chateau St. Michelle
At our initial consultation, we designed a schematic with 50 lights to illuminate this large property. During our first installation, the homeowners mentioned that they've lived there for nearly 30 years and the landscaping was just as old. We recommended Lara of Natural Greenscapes to design and revamp landscaping. WOW! What a complete redesign! With such a transformation, we were called back for a second design appointment and added another 50 lights to highlight all the beauty Lara added.
Designer
Mary Peterson
Installer

Craig Peterson
Additional lights installed by
Max Peterson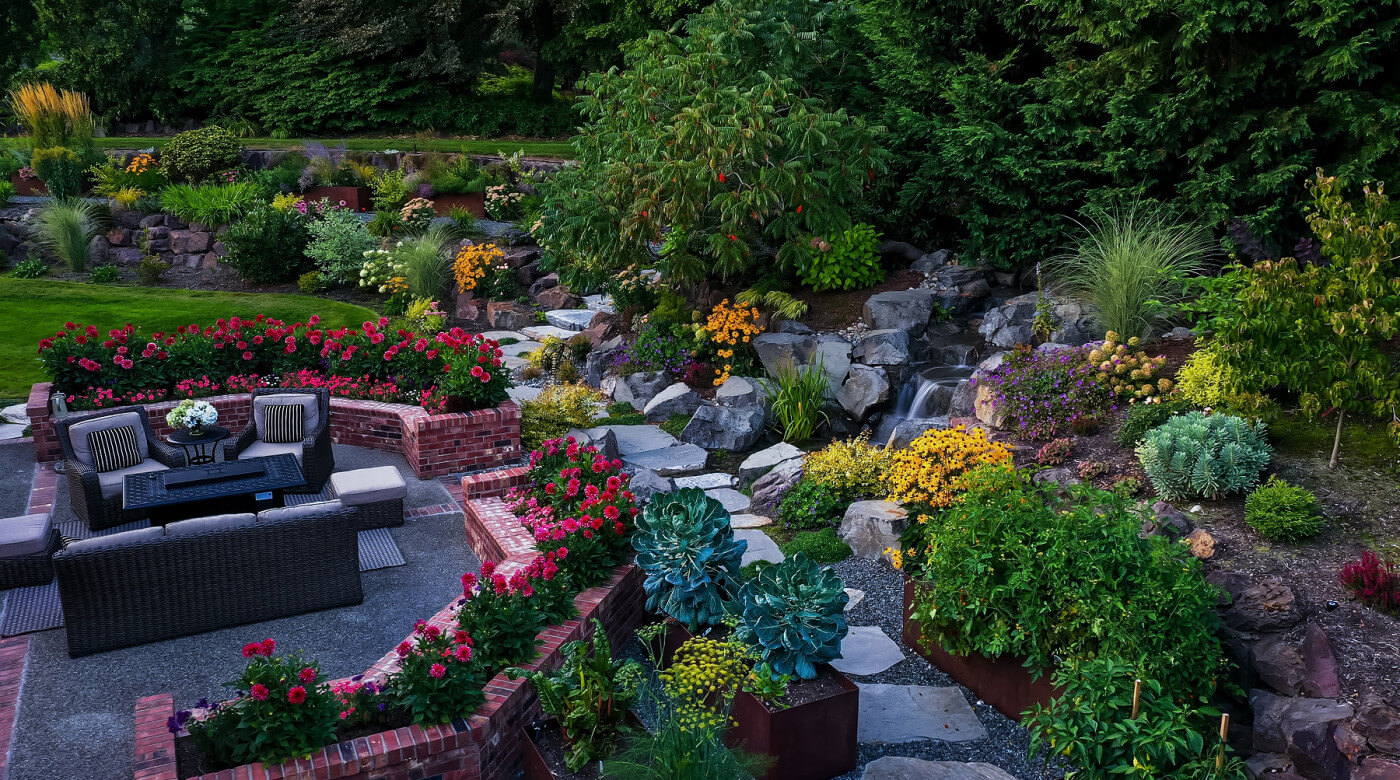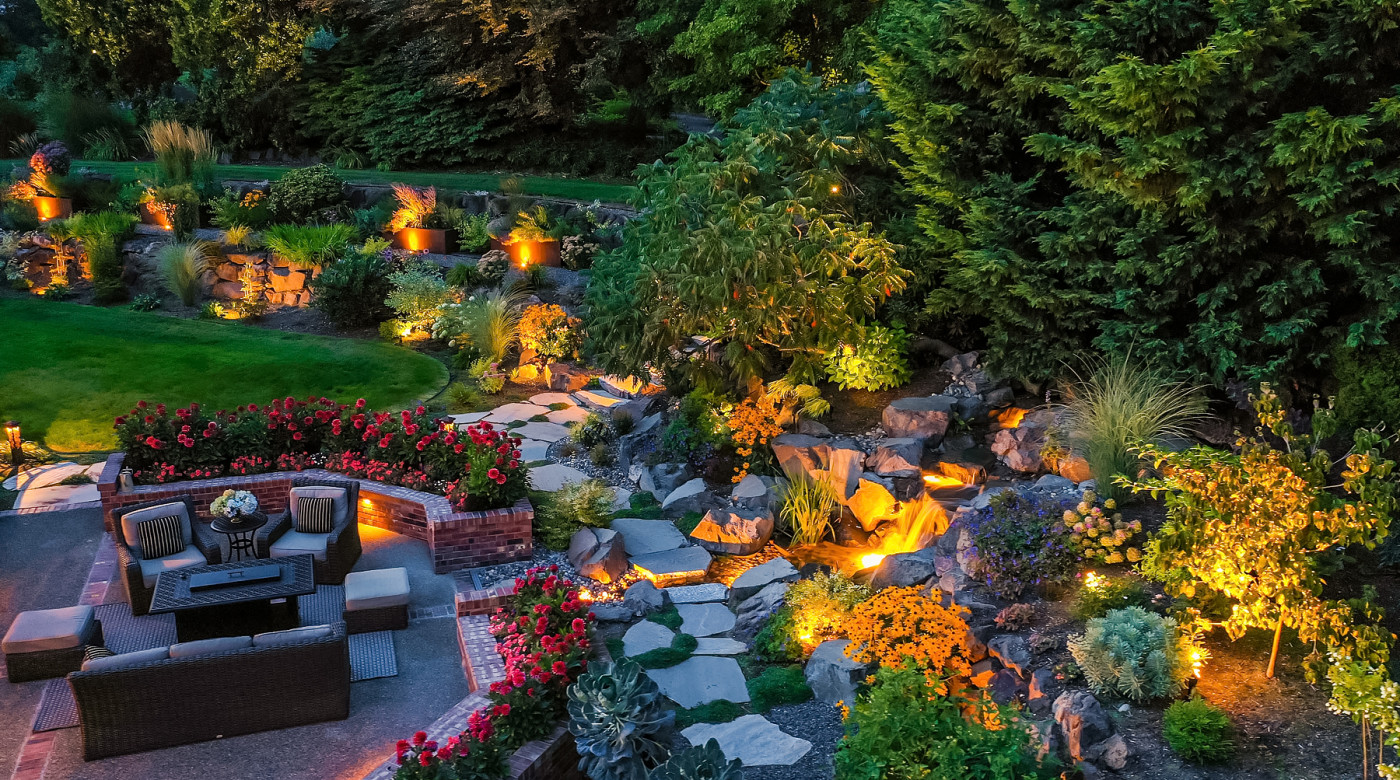 Incorporating the Sunset Line
We used our Sunset line which produces a warm glow of lighting which accents the hills of Woodinville perfectly. This color temperature is unlike any other on the market. At 2200 Kelvin tone, it matches the sunset in their backyard perfectly.

Accents and Art
With the new "added" living spaces created by Lara, more lighting was necessary to accent the various views and sitting areas. The water feature and unique fountains by Mod Fountains were also accented. Accent pieces like our fairy globes and design bollards were strategically placed throughout the gardens to create more intrigue and whimsy.

Brickwork Doesn't Scare Us
The detailed installation of deck lighting on the front entry brickwork surpassed our client's expectations! Working alongside the patio cement contractor, we installed Hawk lights both in the front walkway and off the side deck. We wanted to provide just enough lighting on the steps of the deck without bleeding out into the play yard.