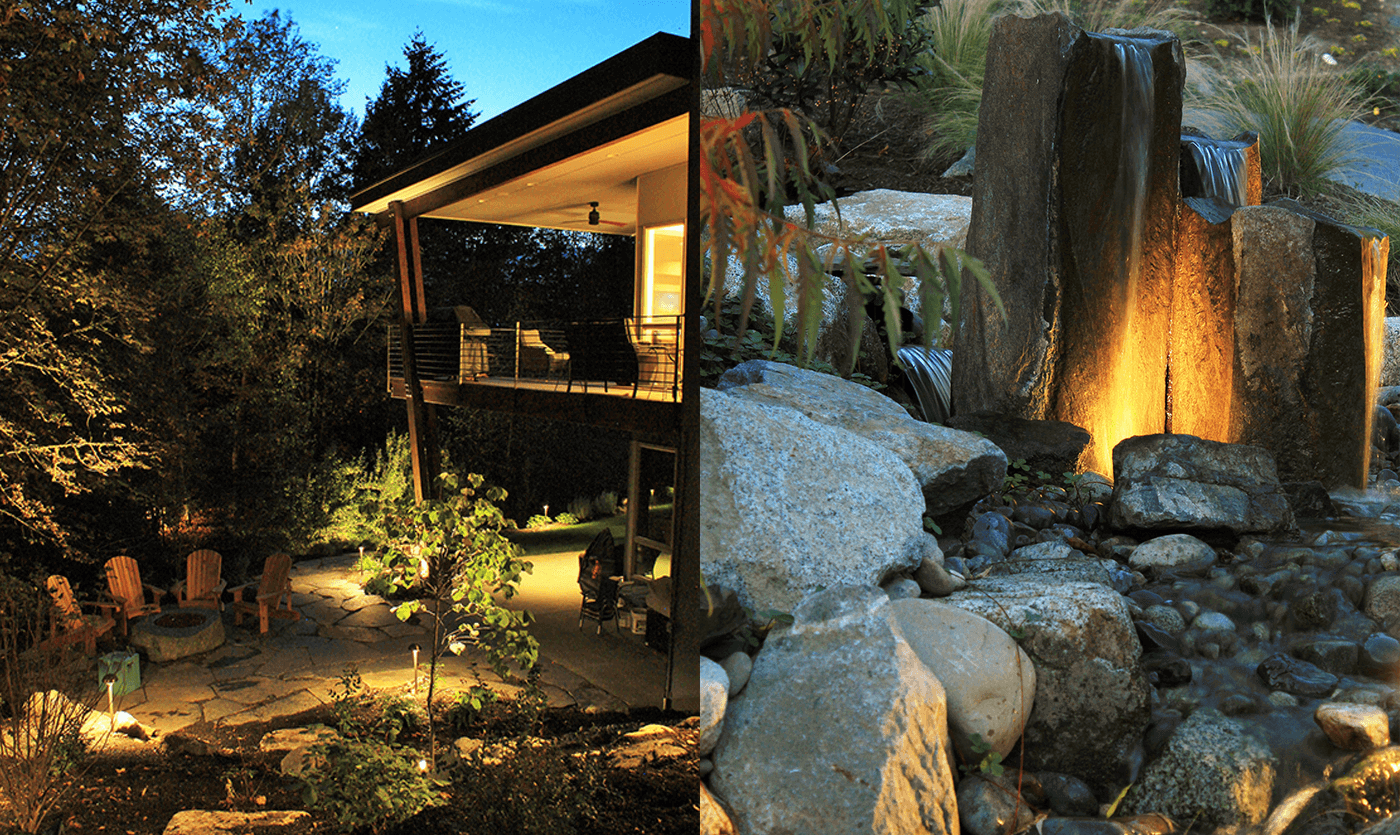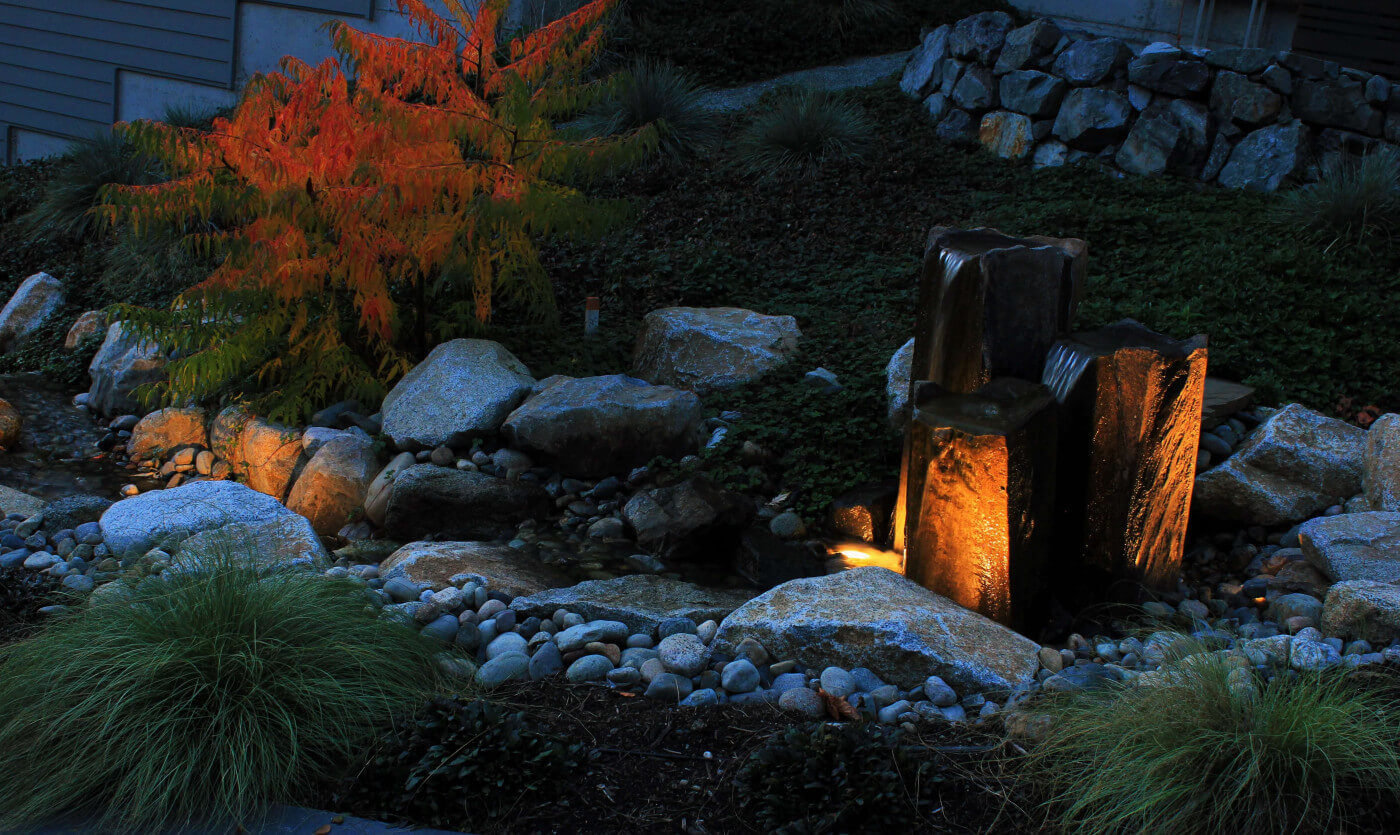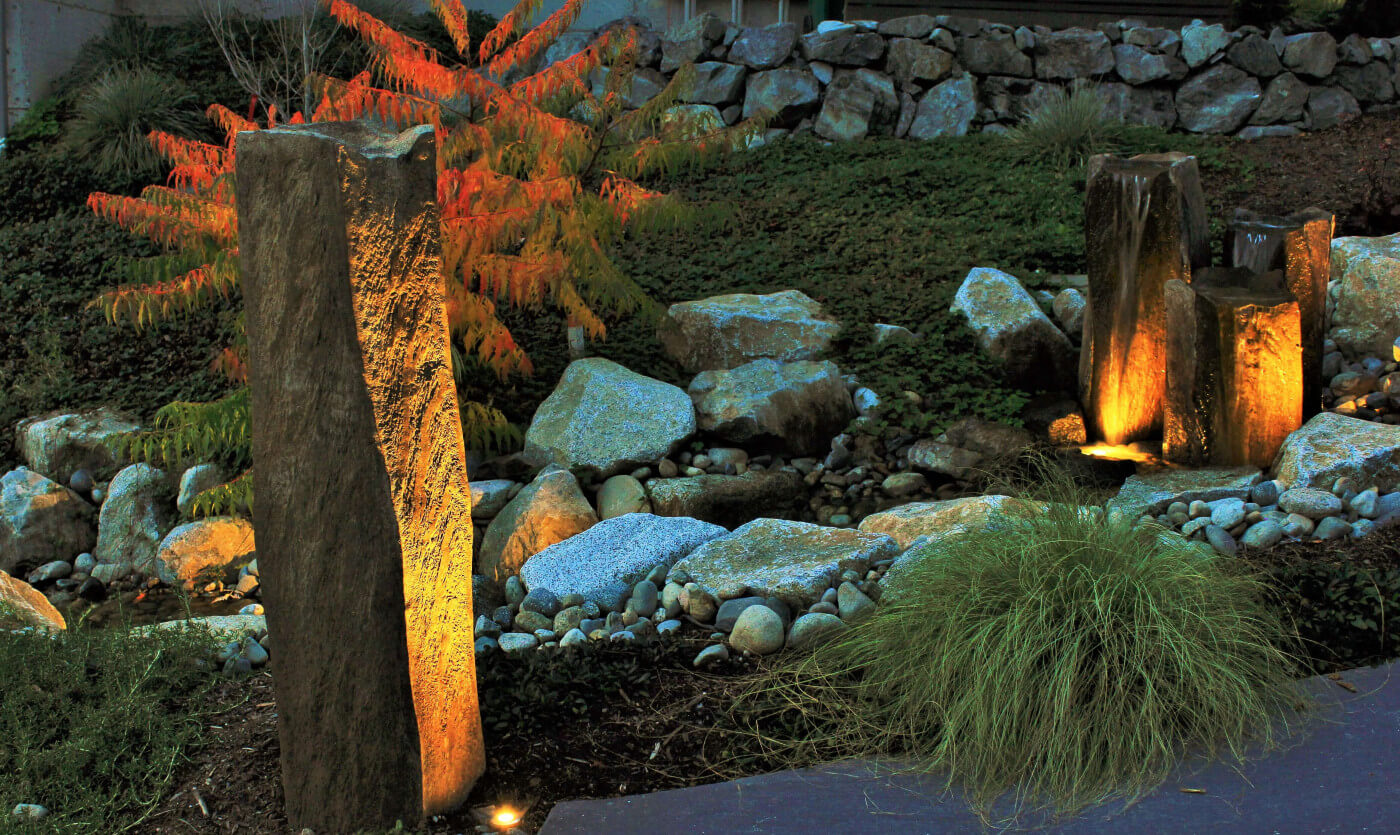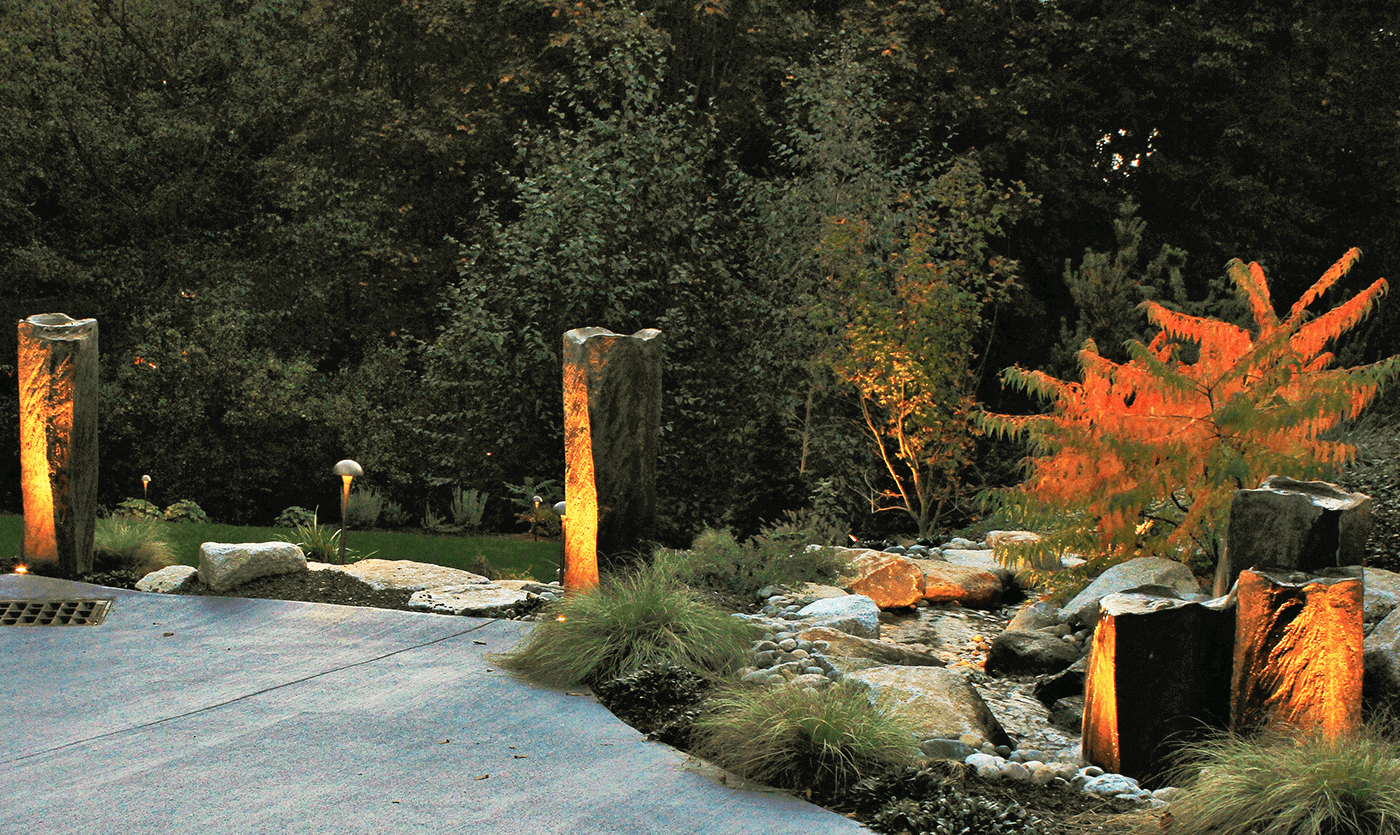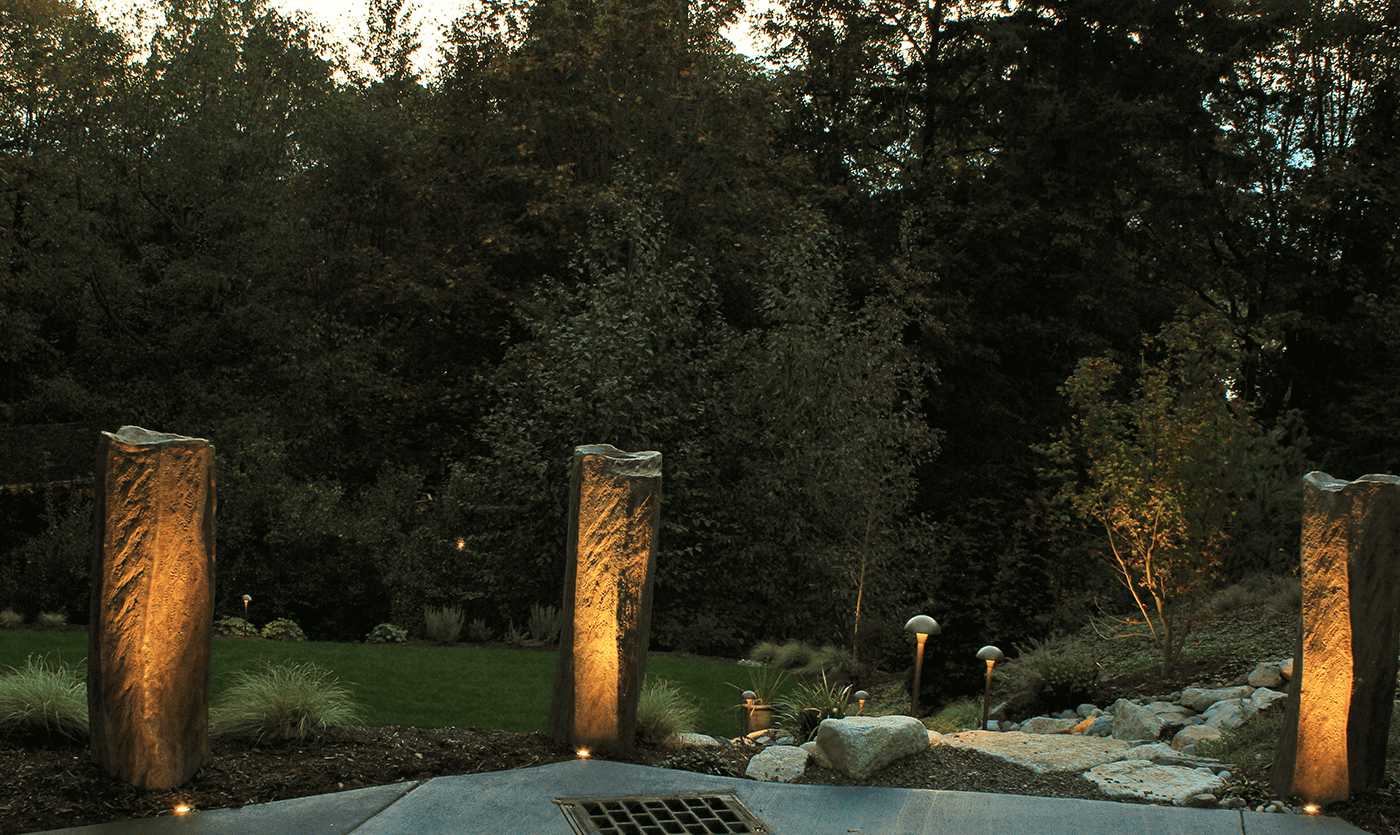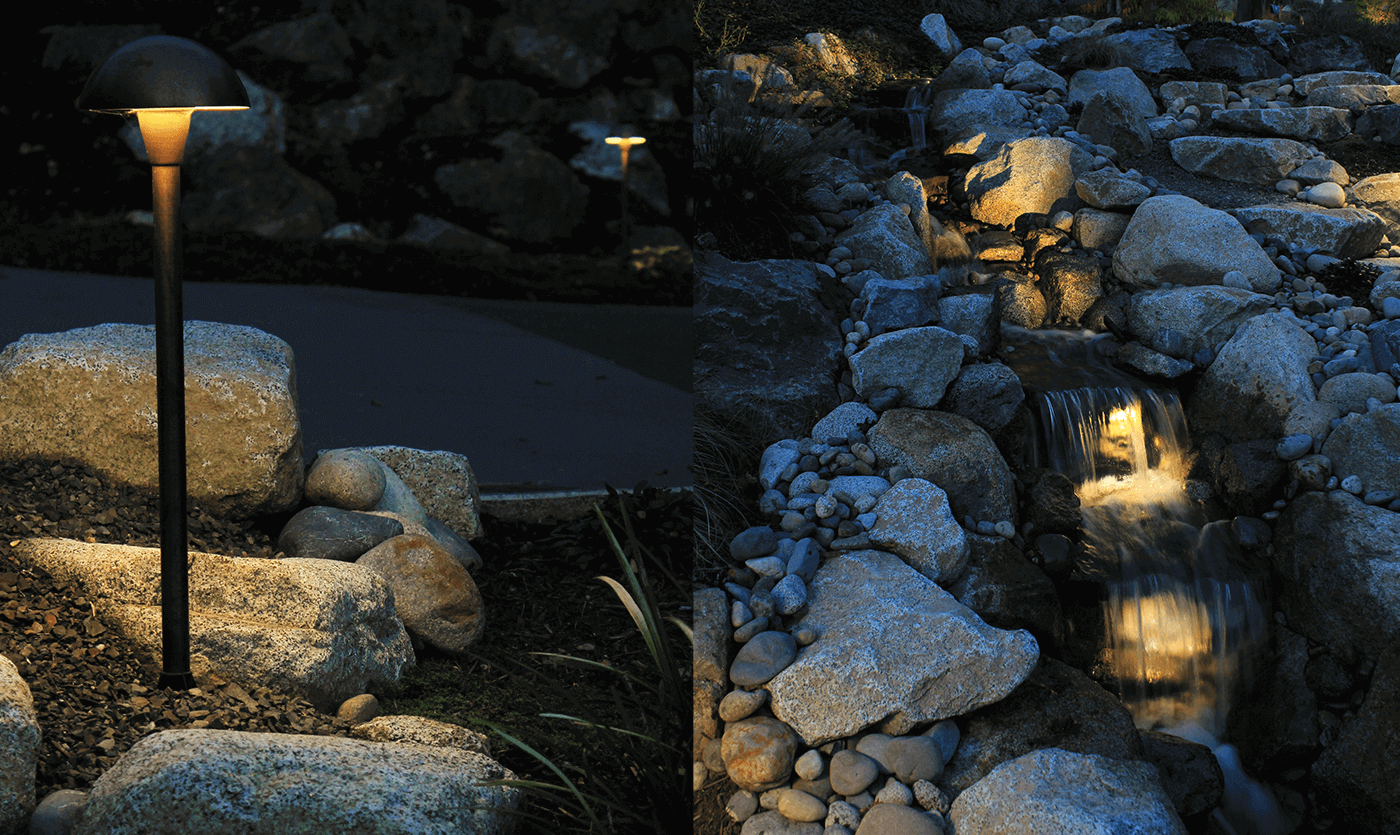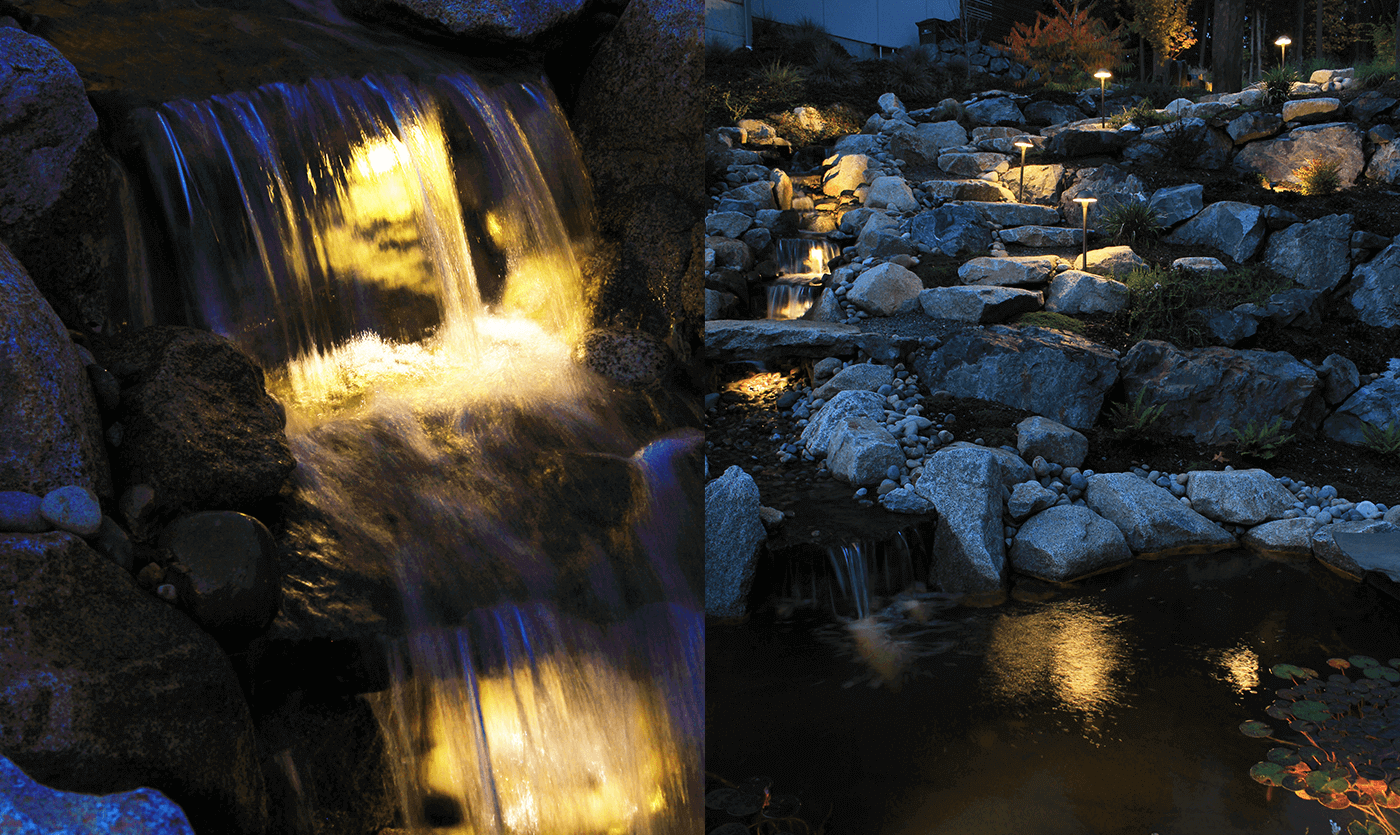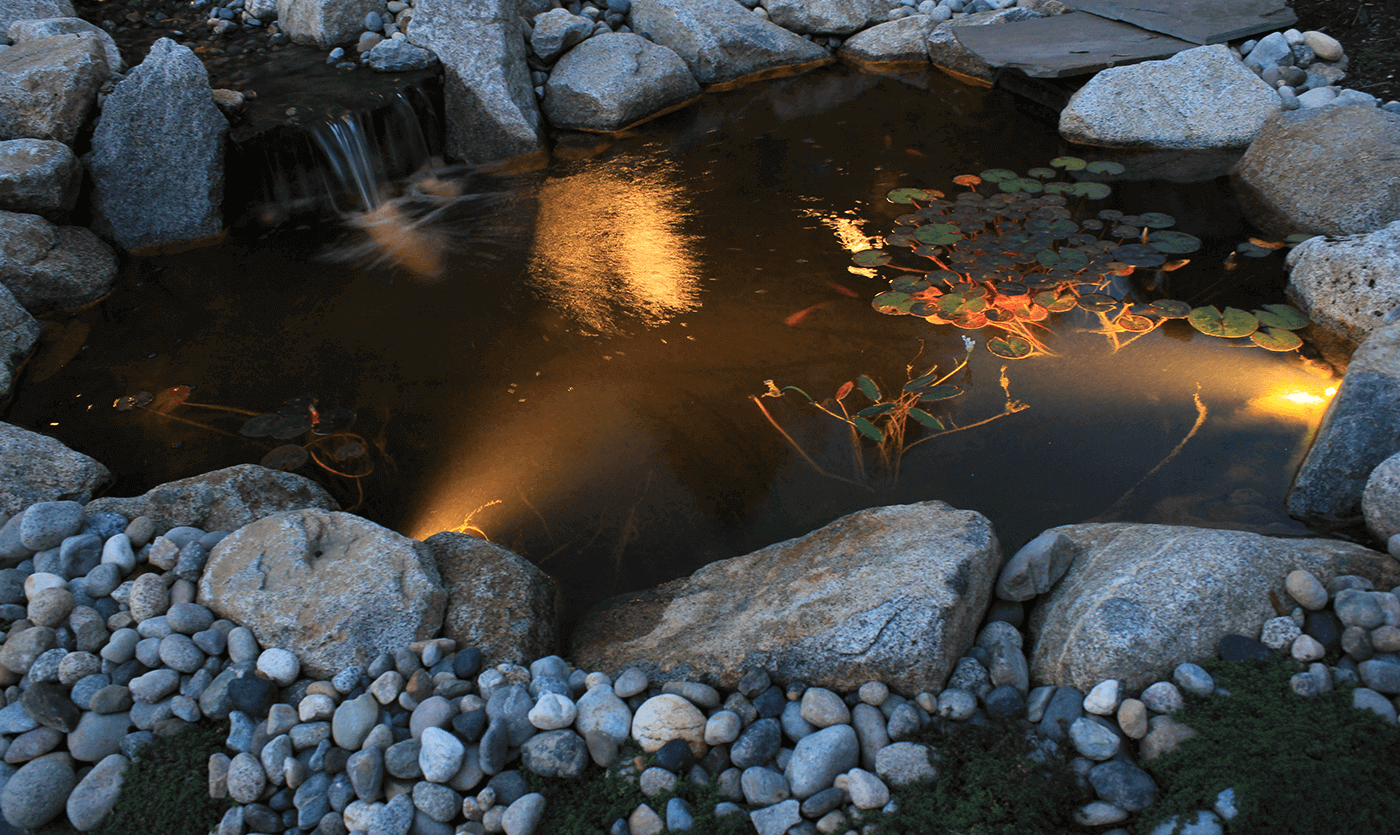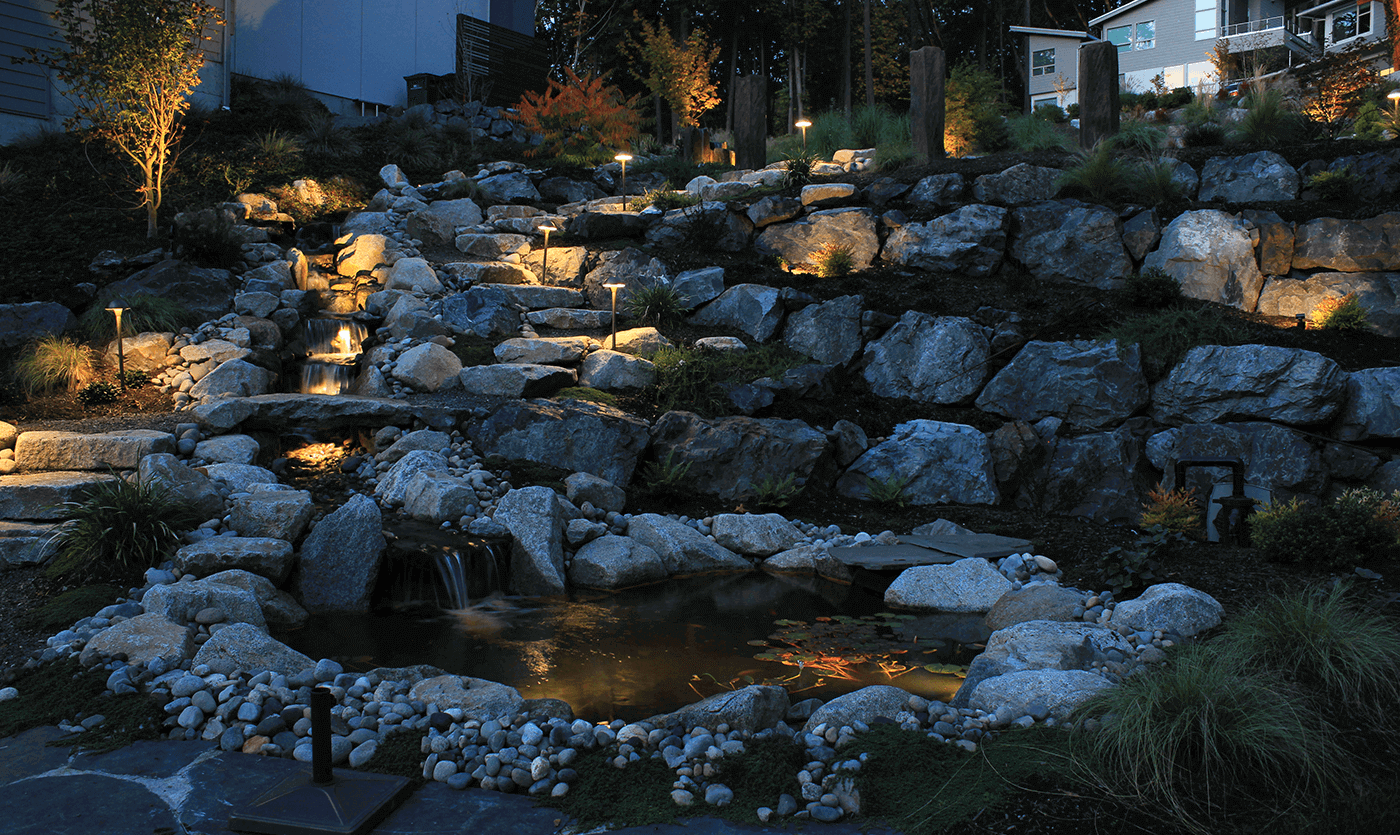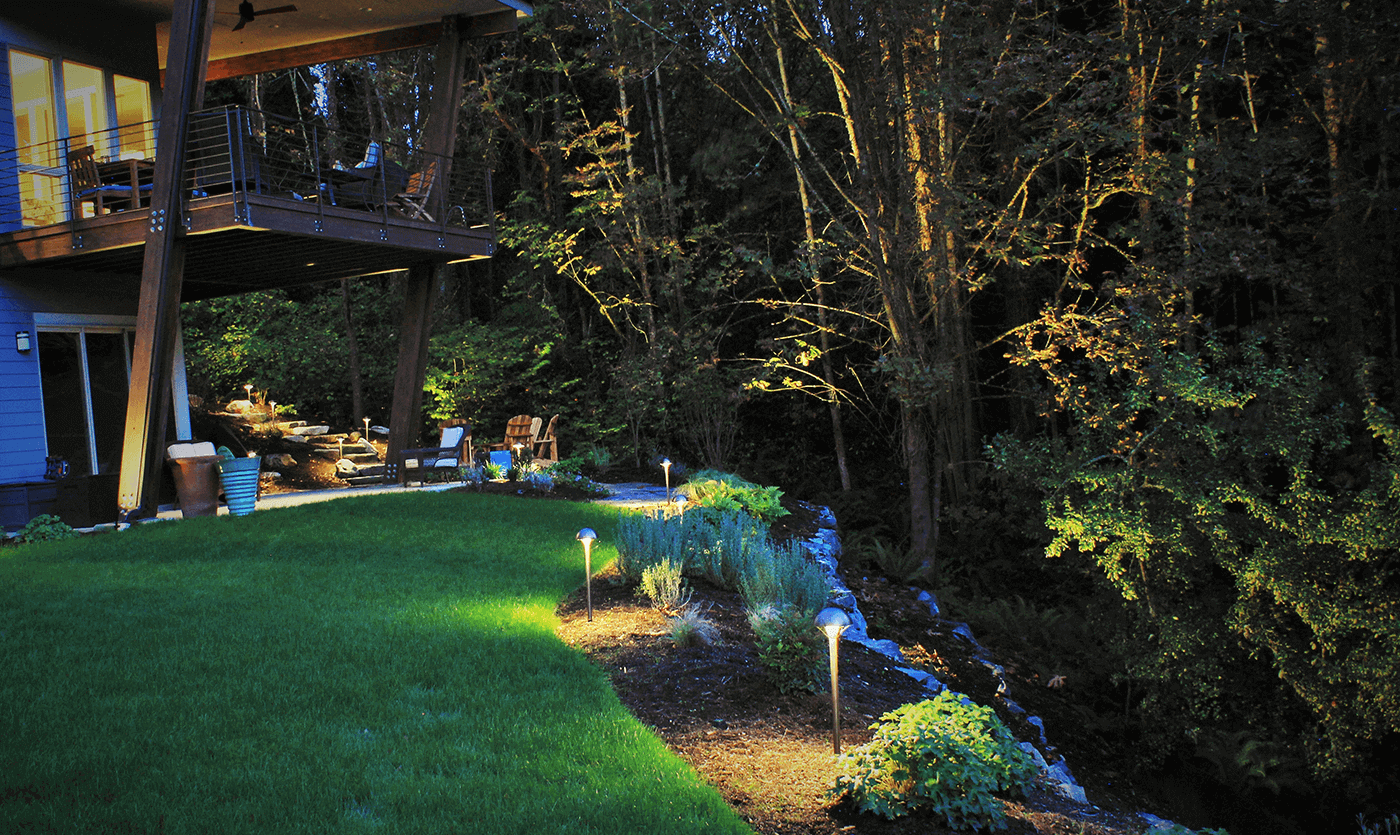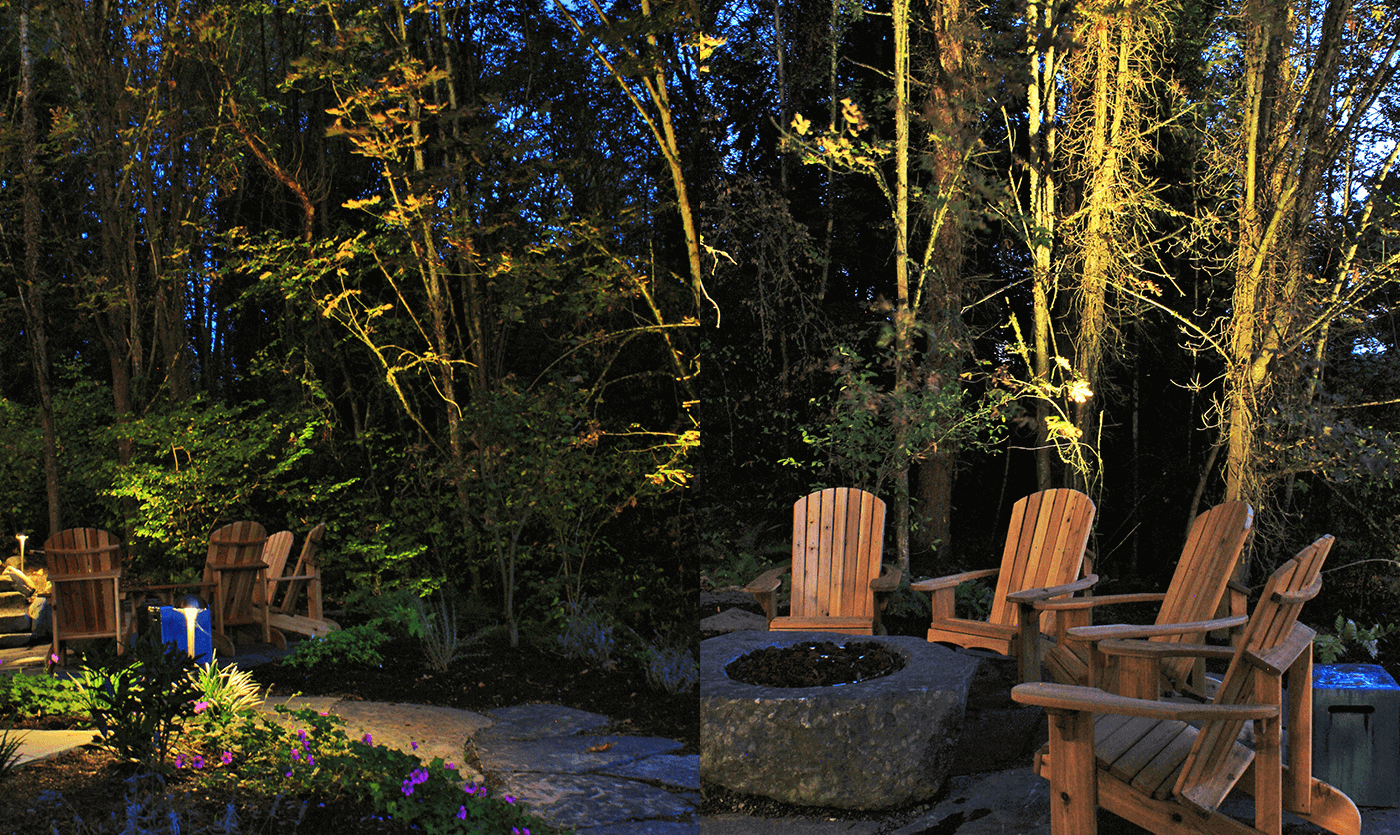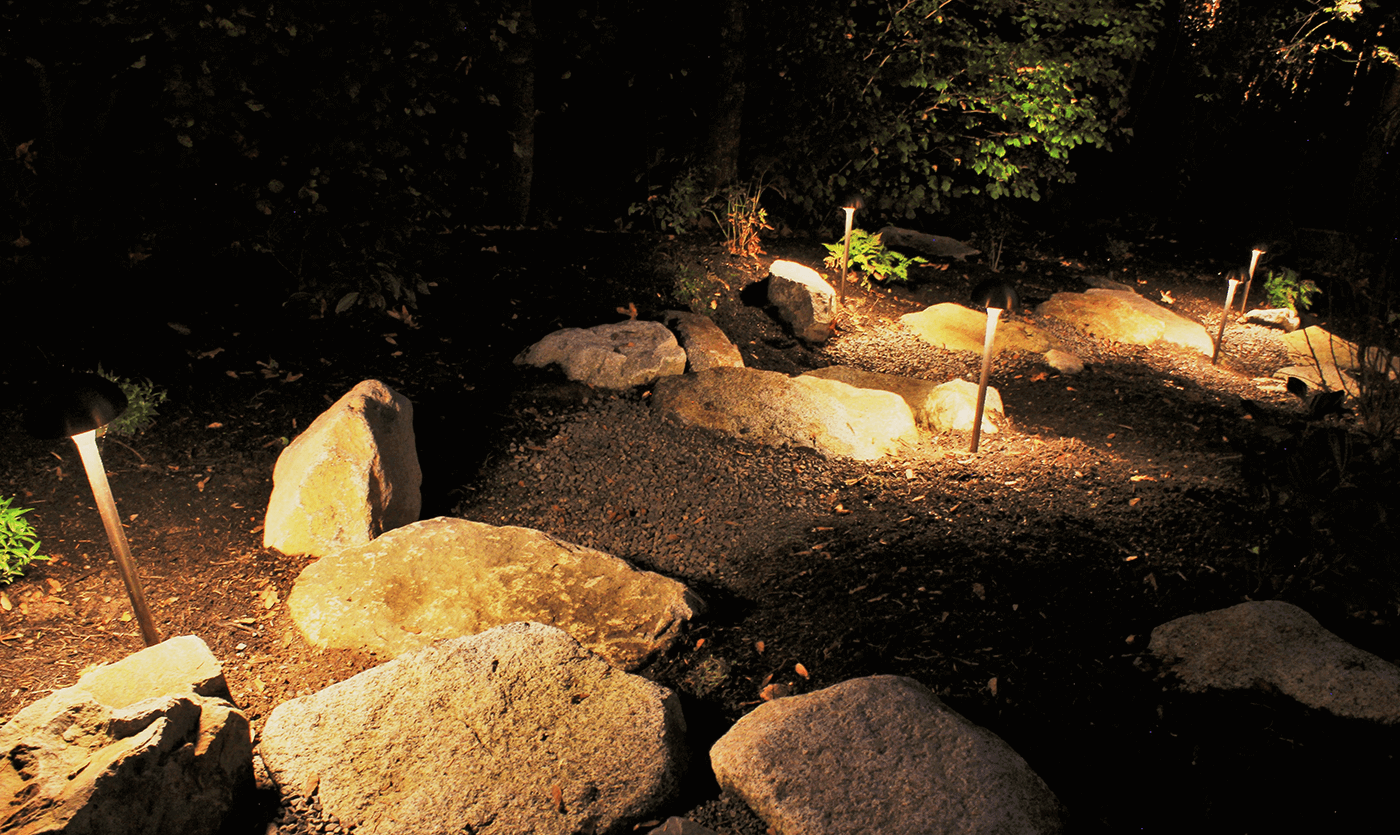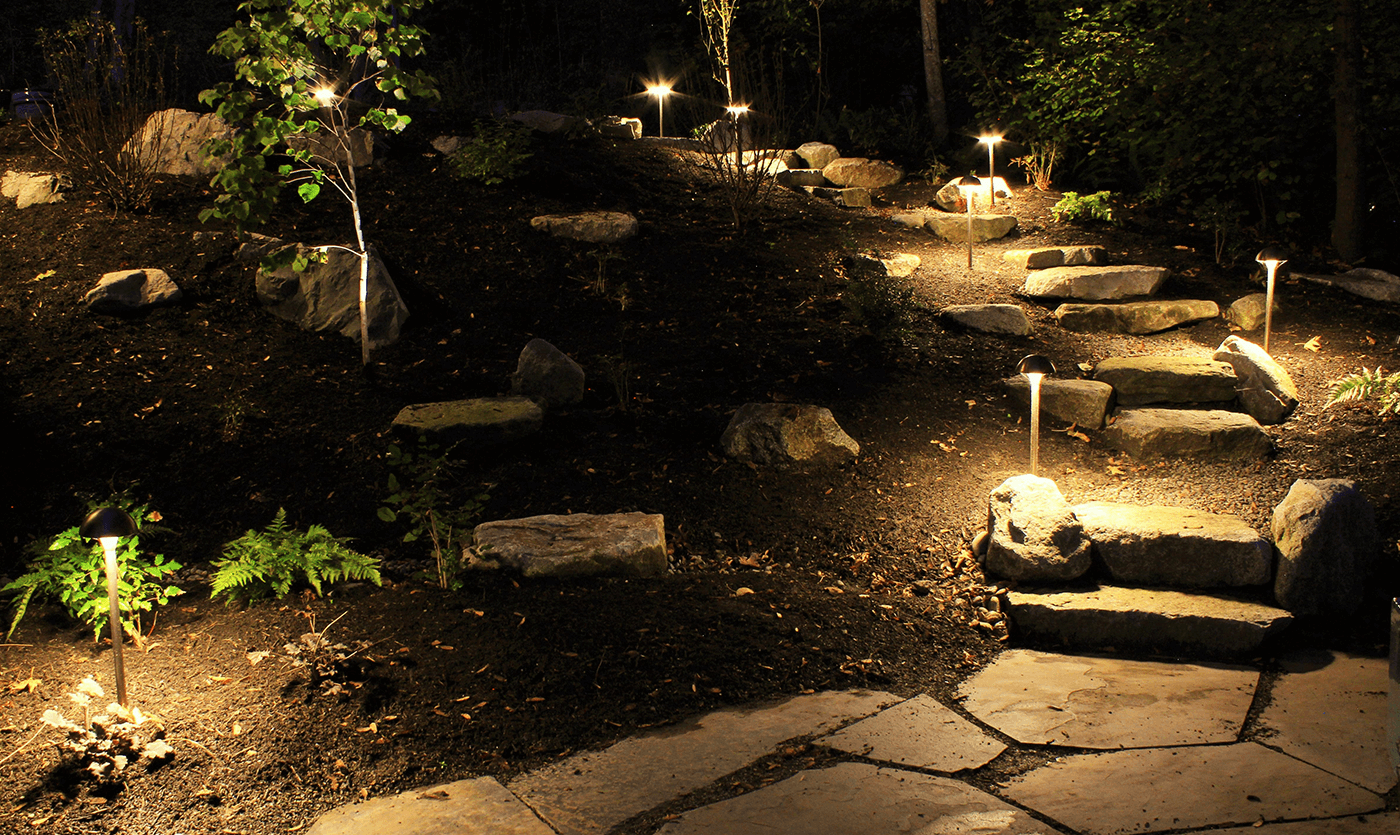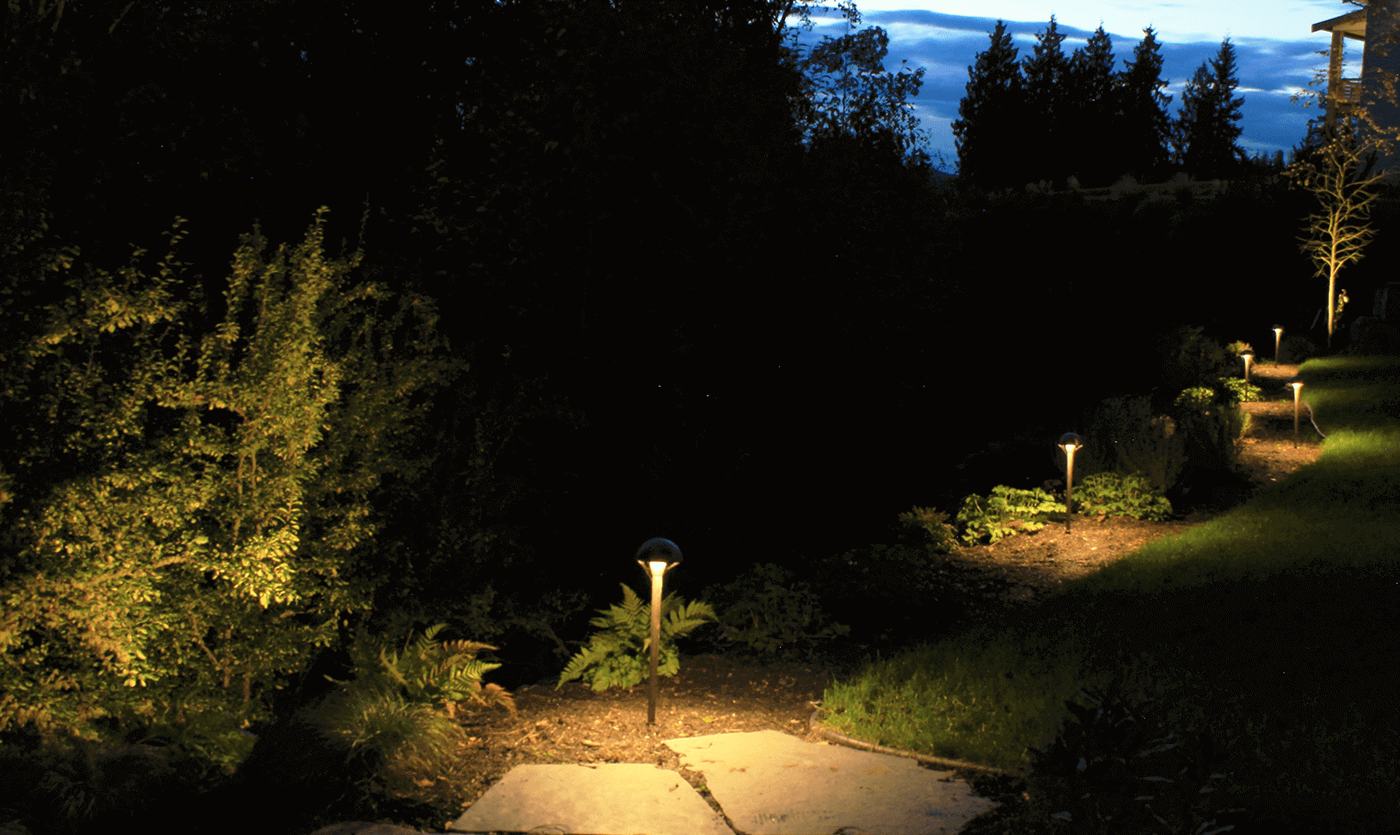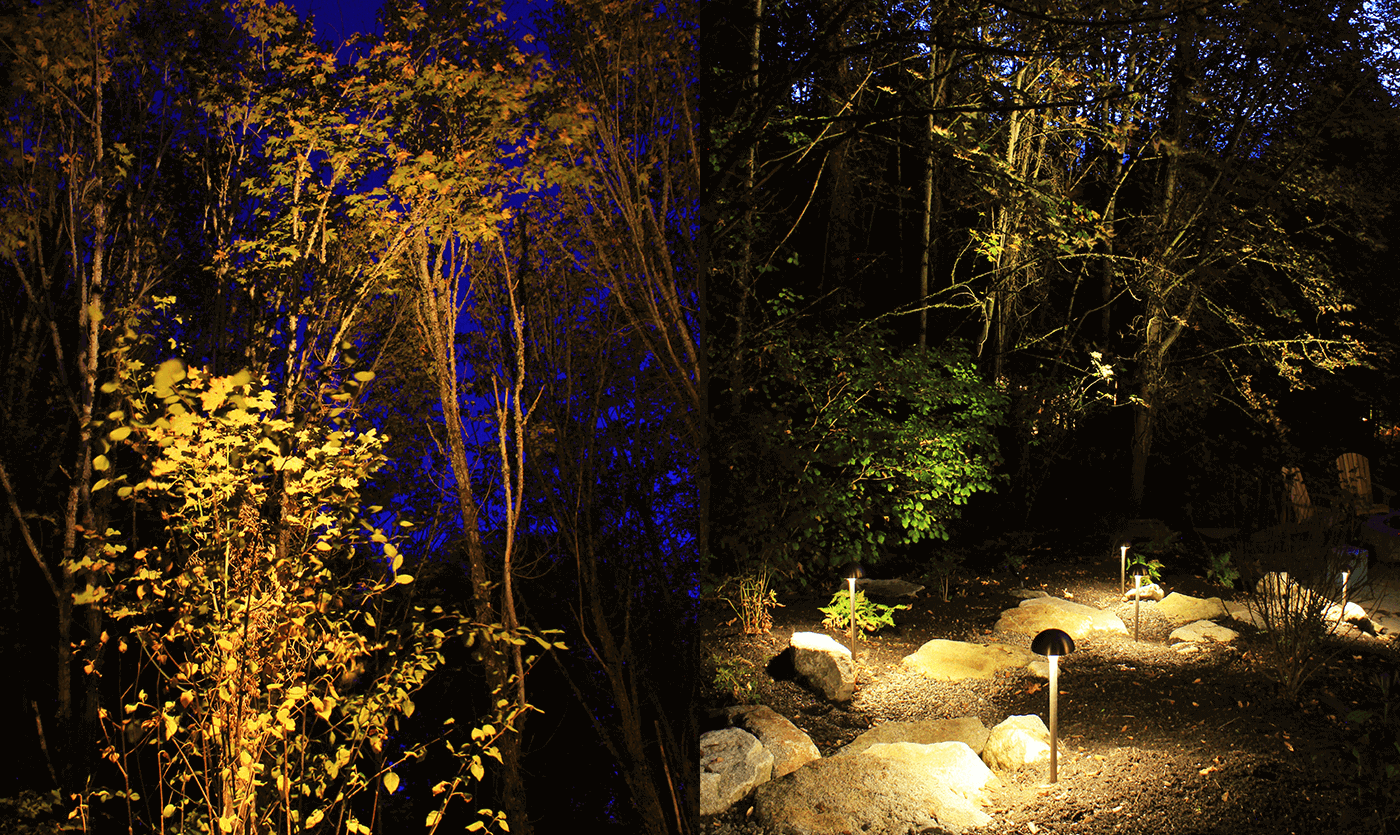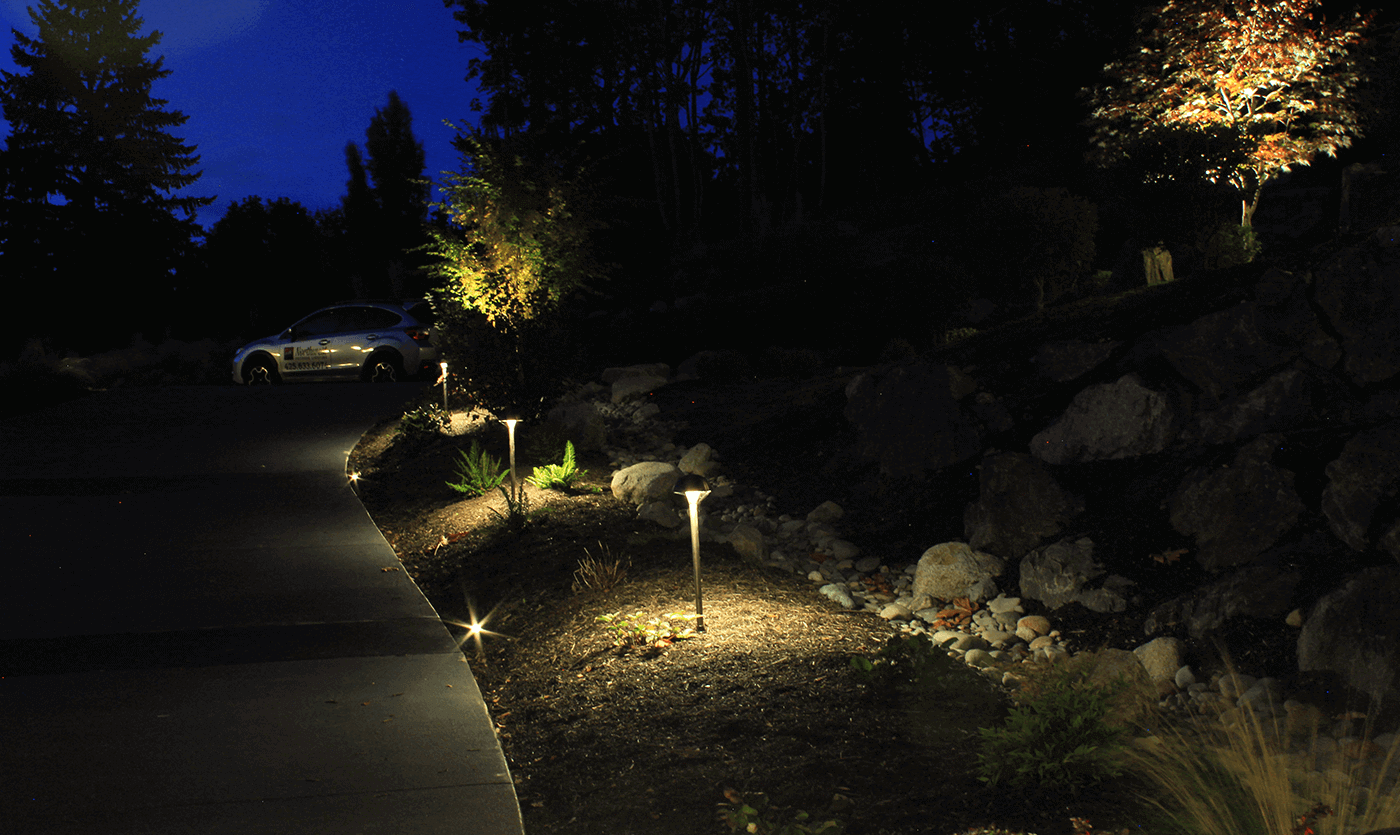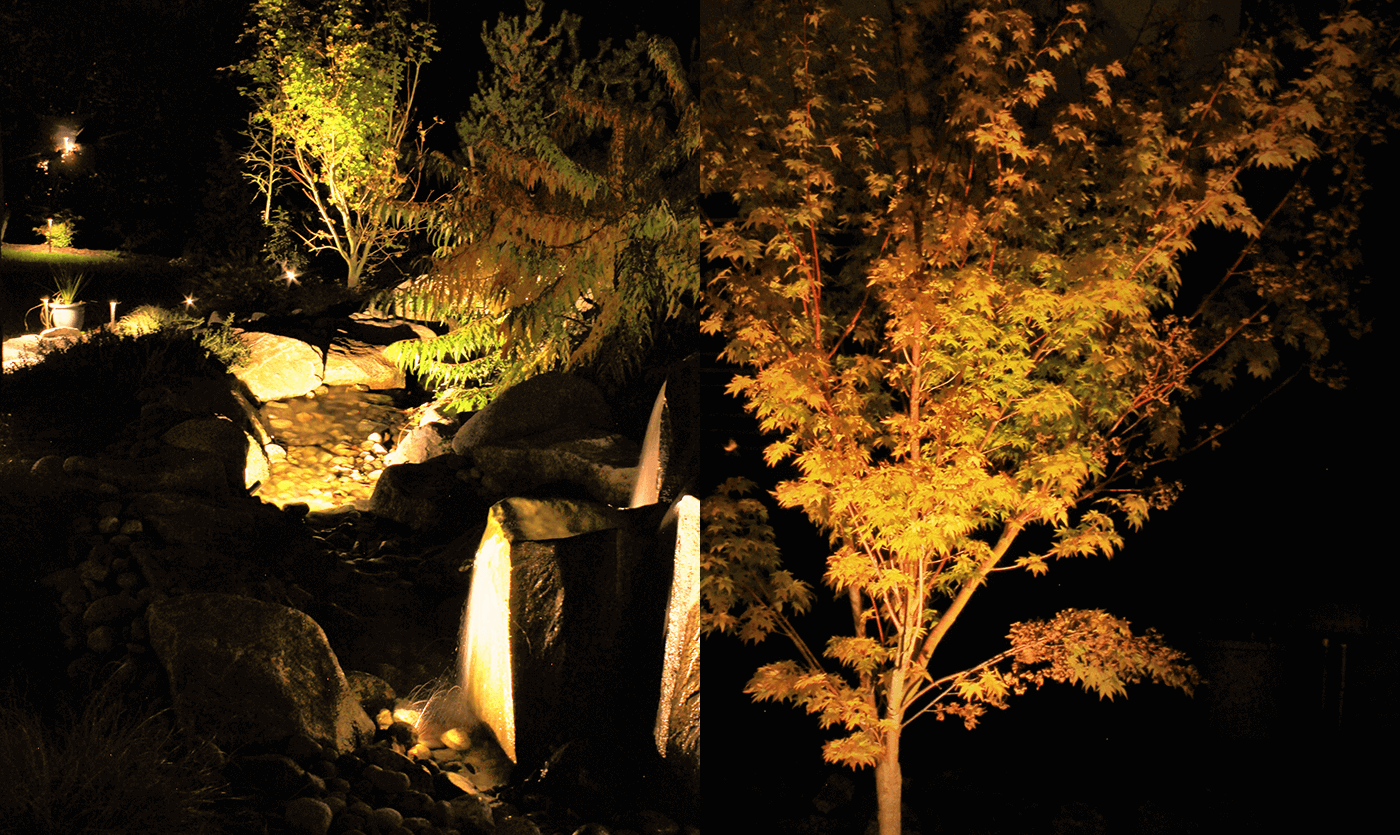 Juanita Hillside
Kirkland
Highlighted trees and waterfalls at one of our favorite contemporary homes in Juanita Hillside
One of our favorite contemporaries with a variety of light fixture applications. The trees are highlighted with uplights from the base and the path lights create puddles of light along the stone steps and garden edge.
Waterfalls and pond are discreetly illuminated with such small fixtures, they're able to tuck under the rockery so that the effect is seen only at night! After viewing inlaid well lights in Europe on their holiday vacation, it was requested that we duplicate the look. Very easy to do with our mini well lights. The holes are cored drilled into the pavers and the fixtures sit directly into the hole -flush with grade. Perfect for showcasing the edging or uplighting the foliage along the drive.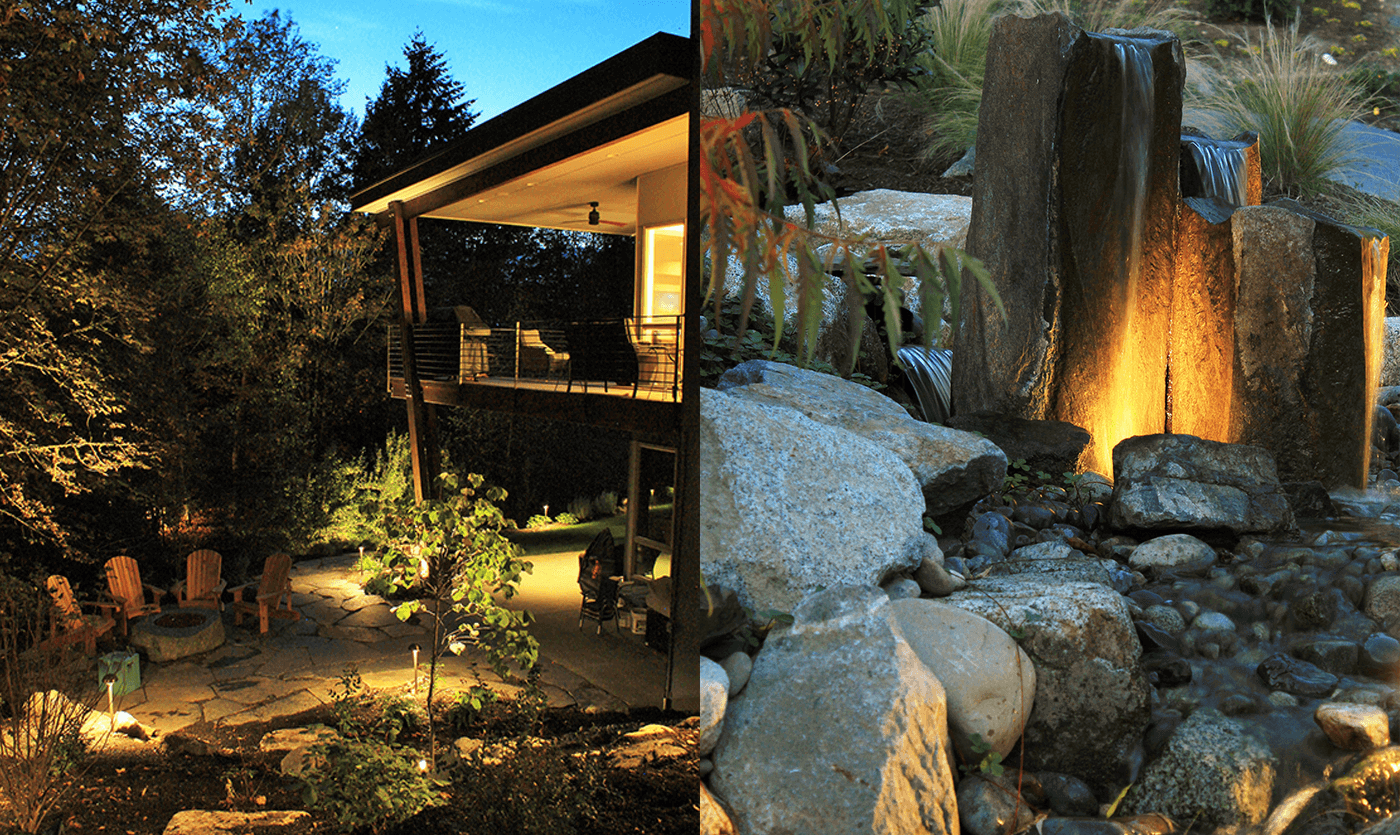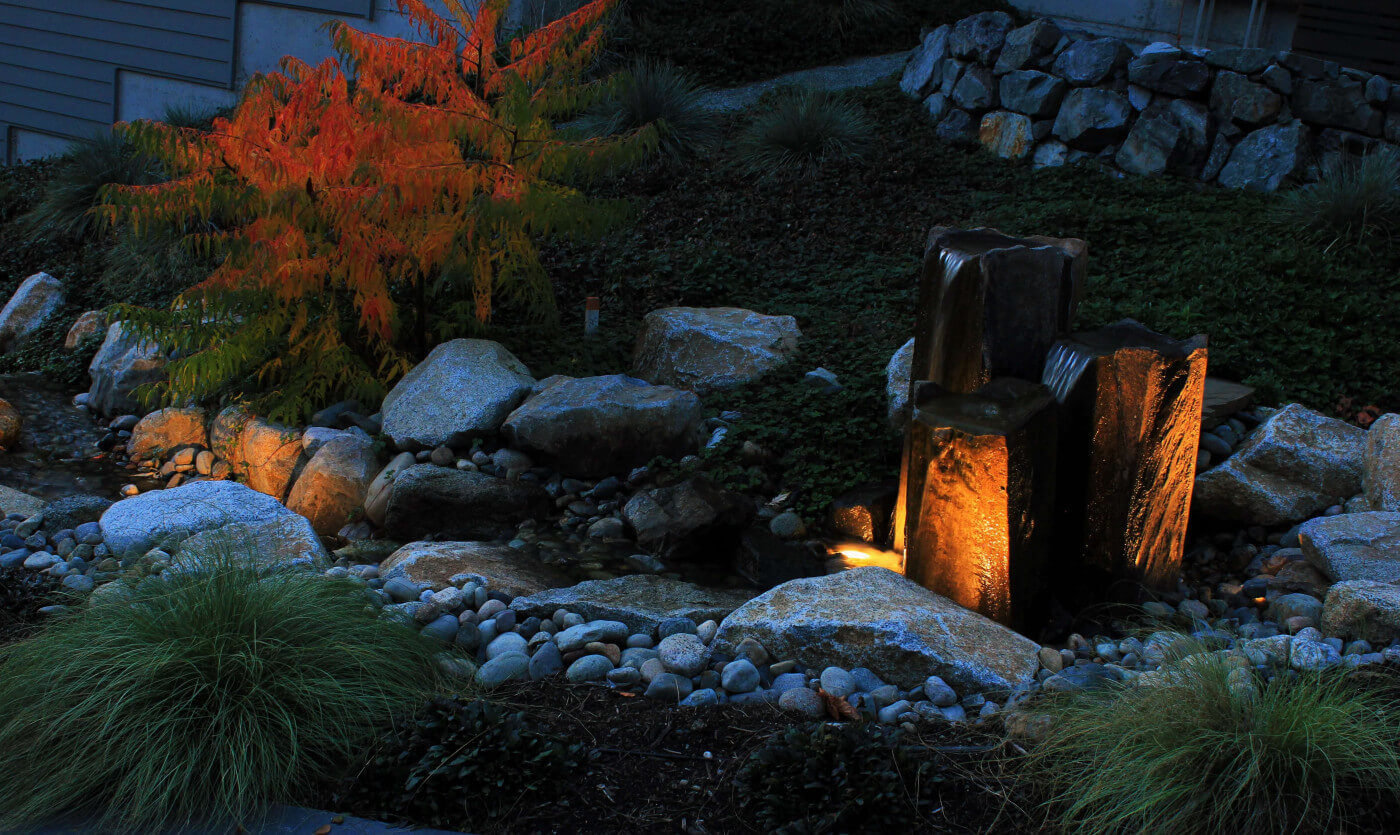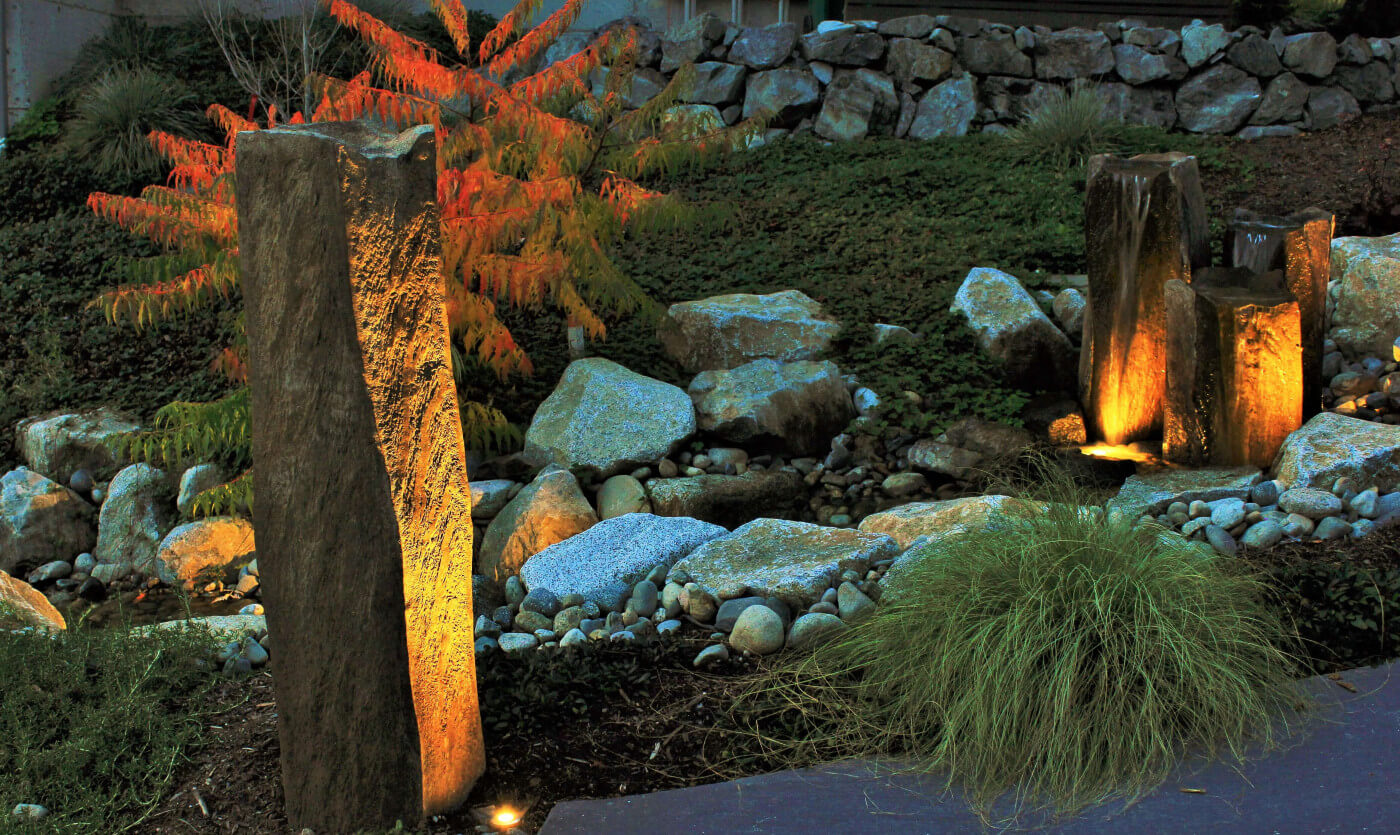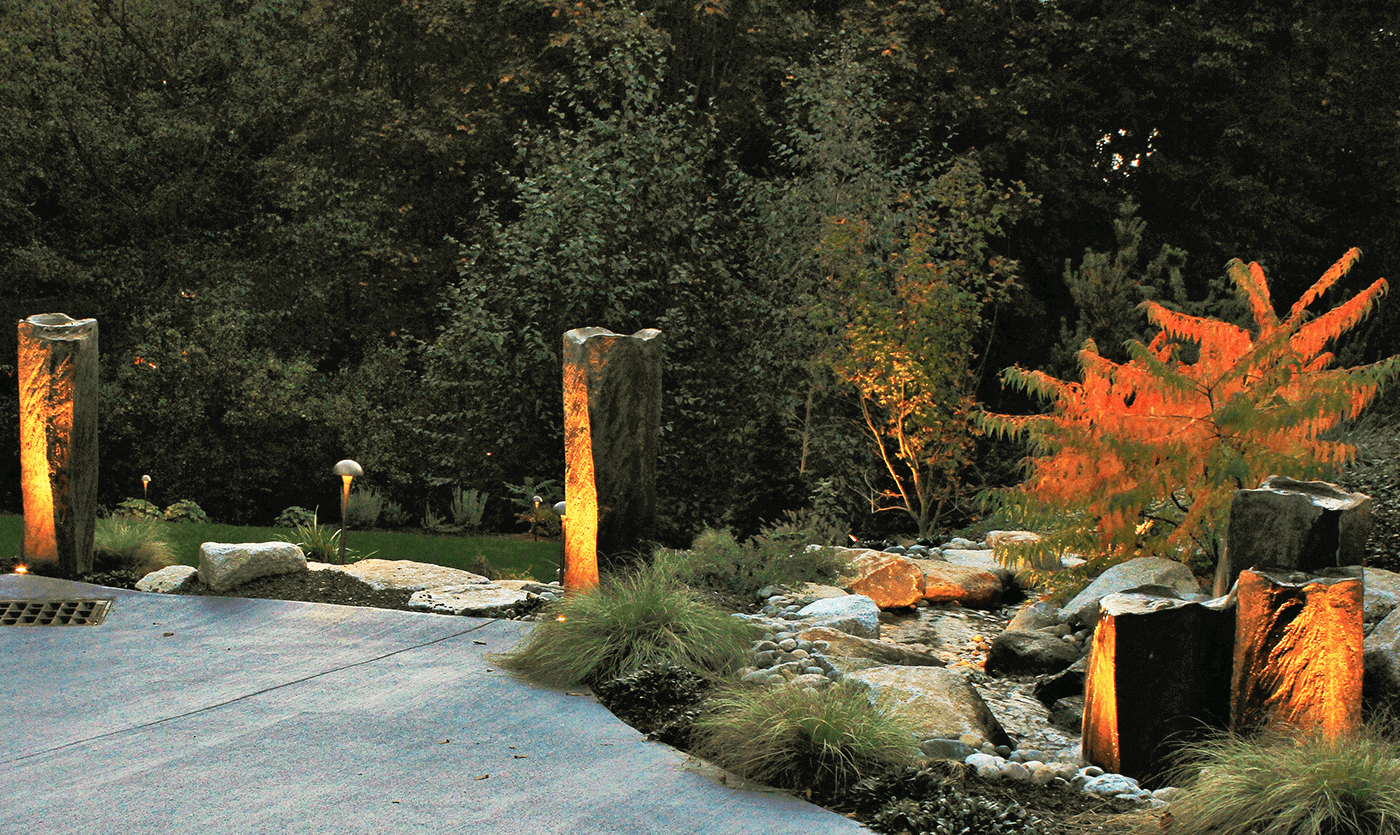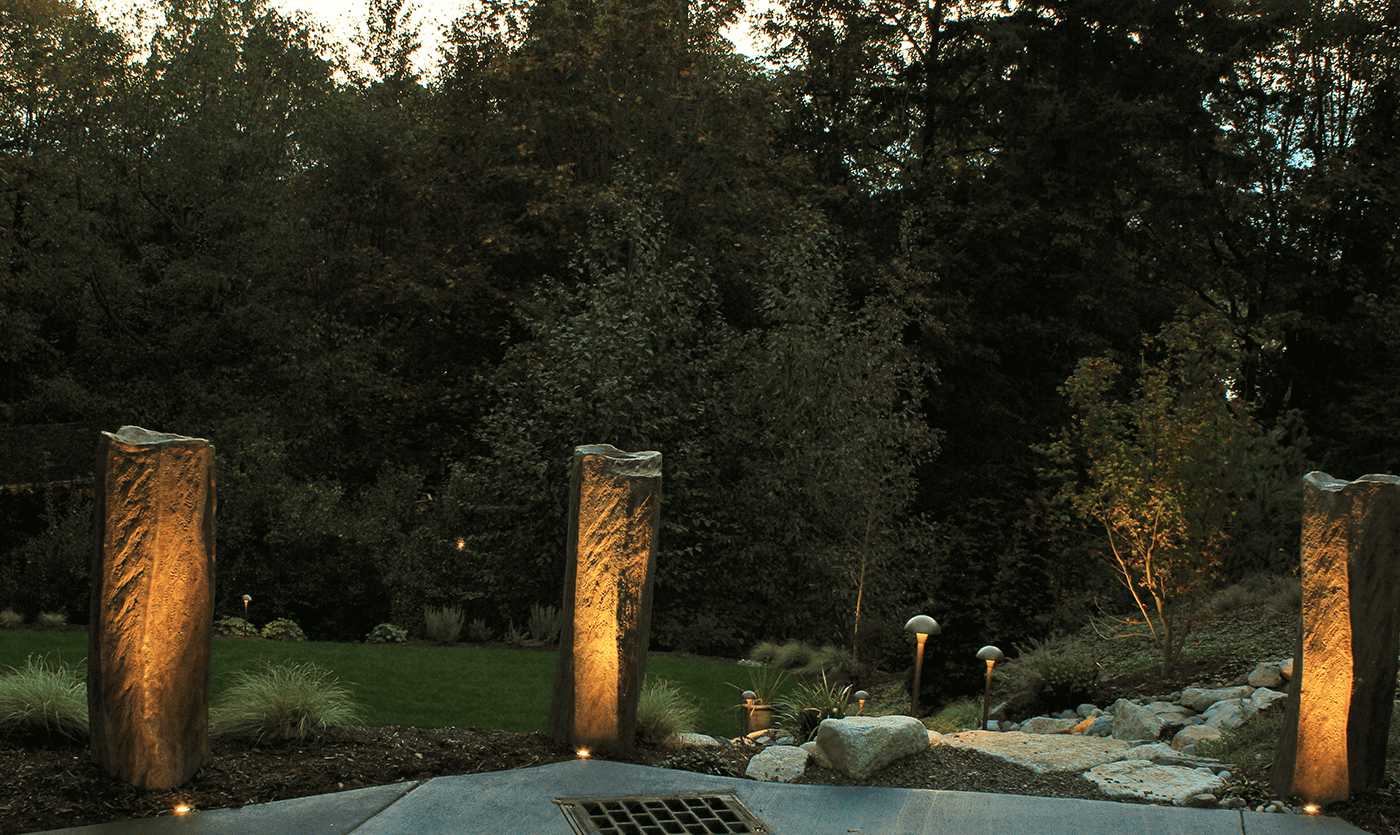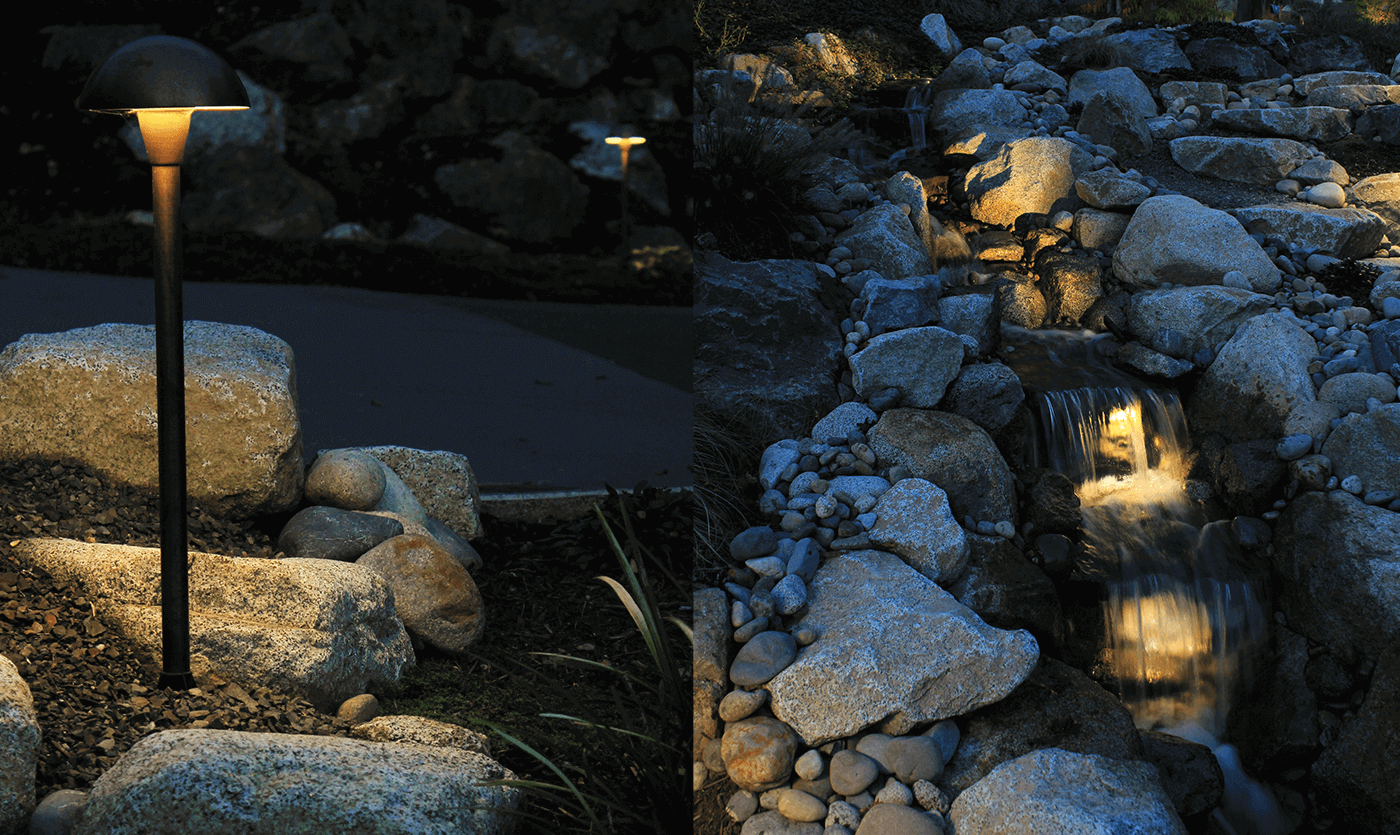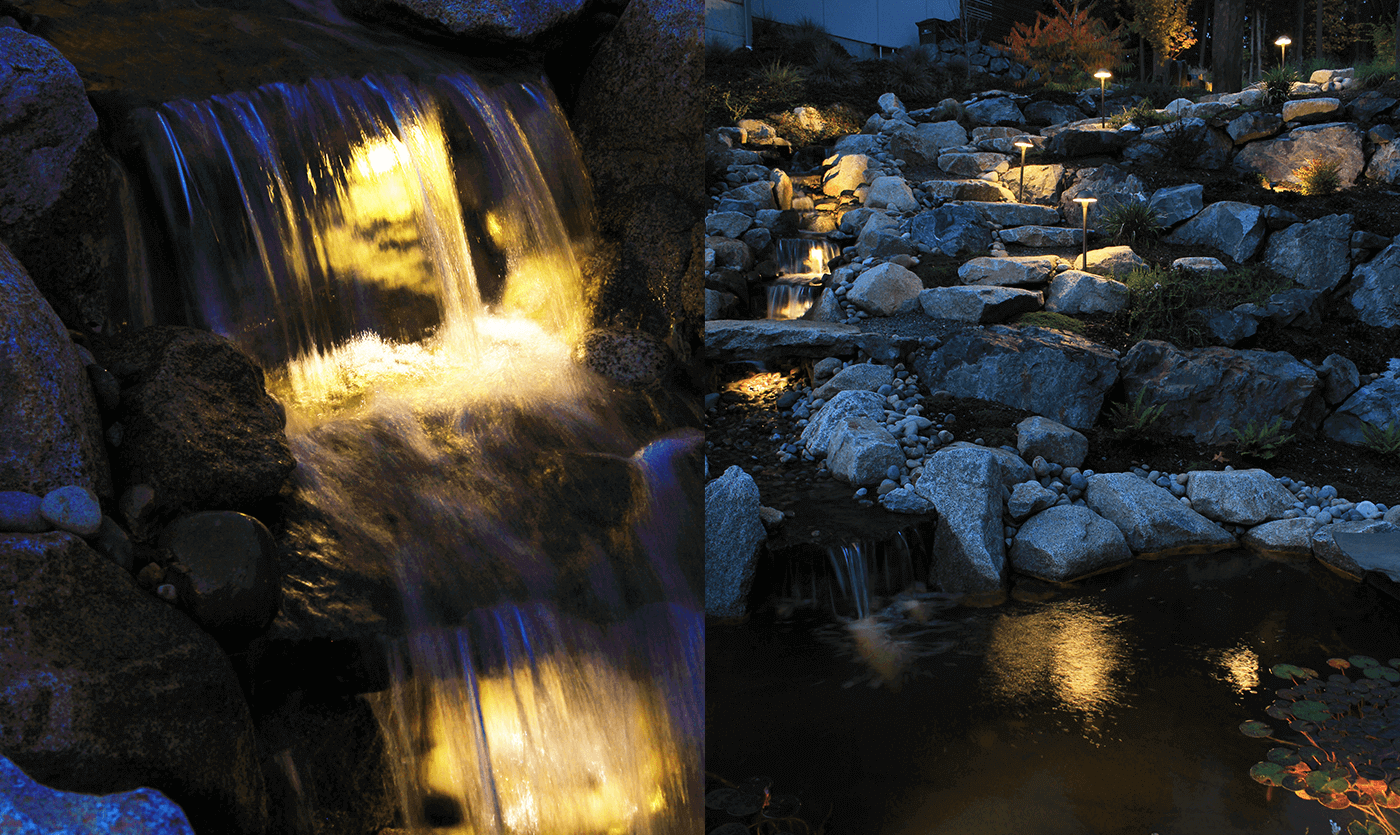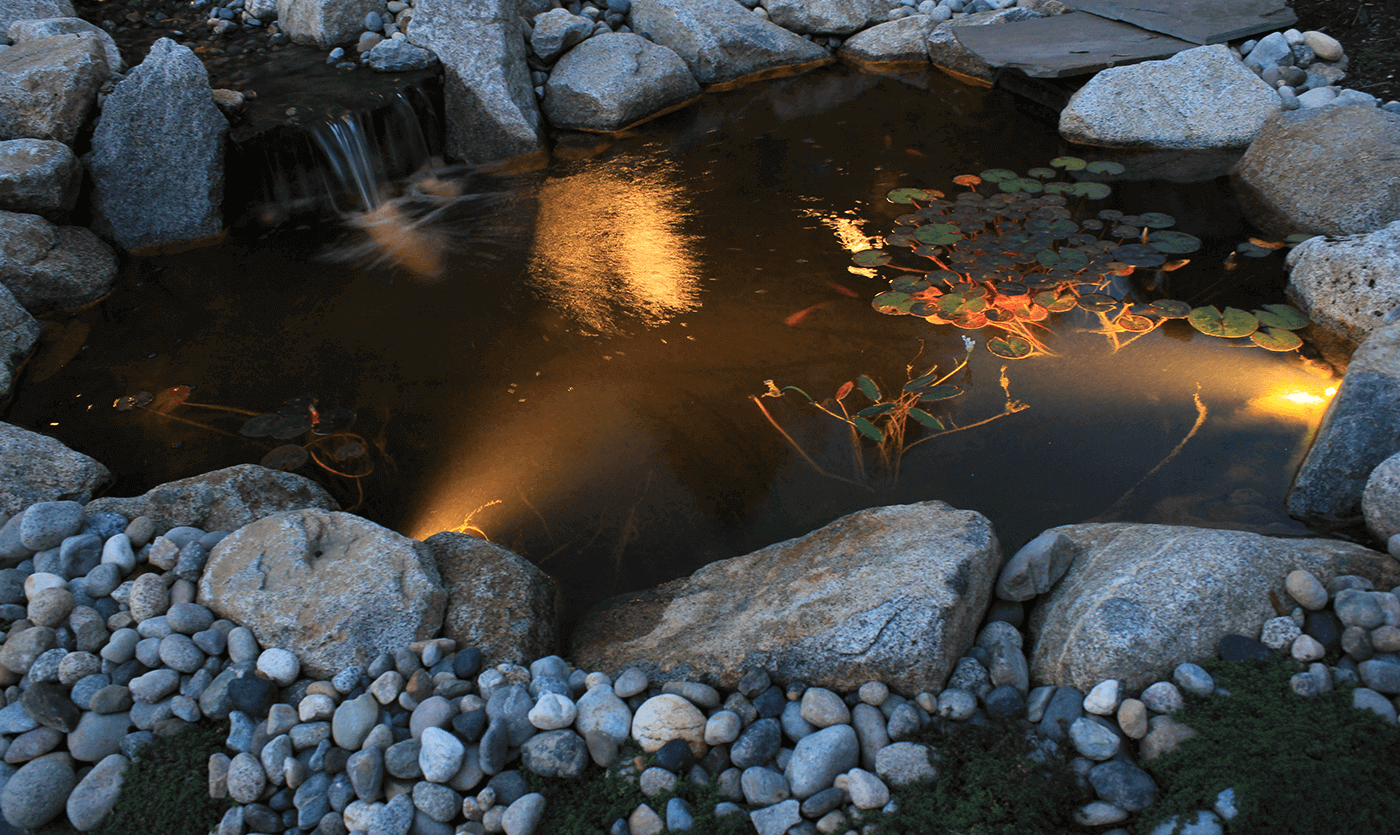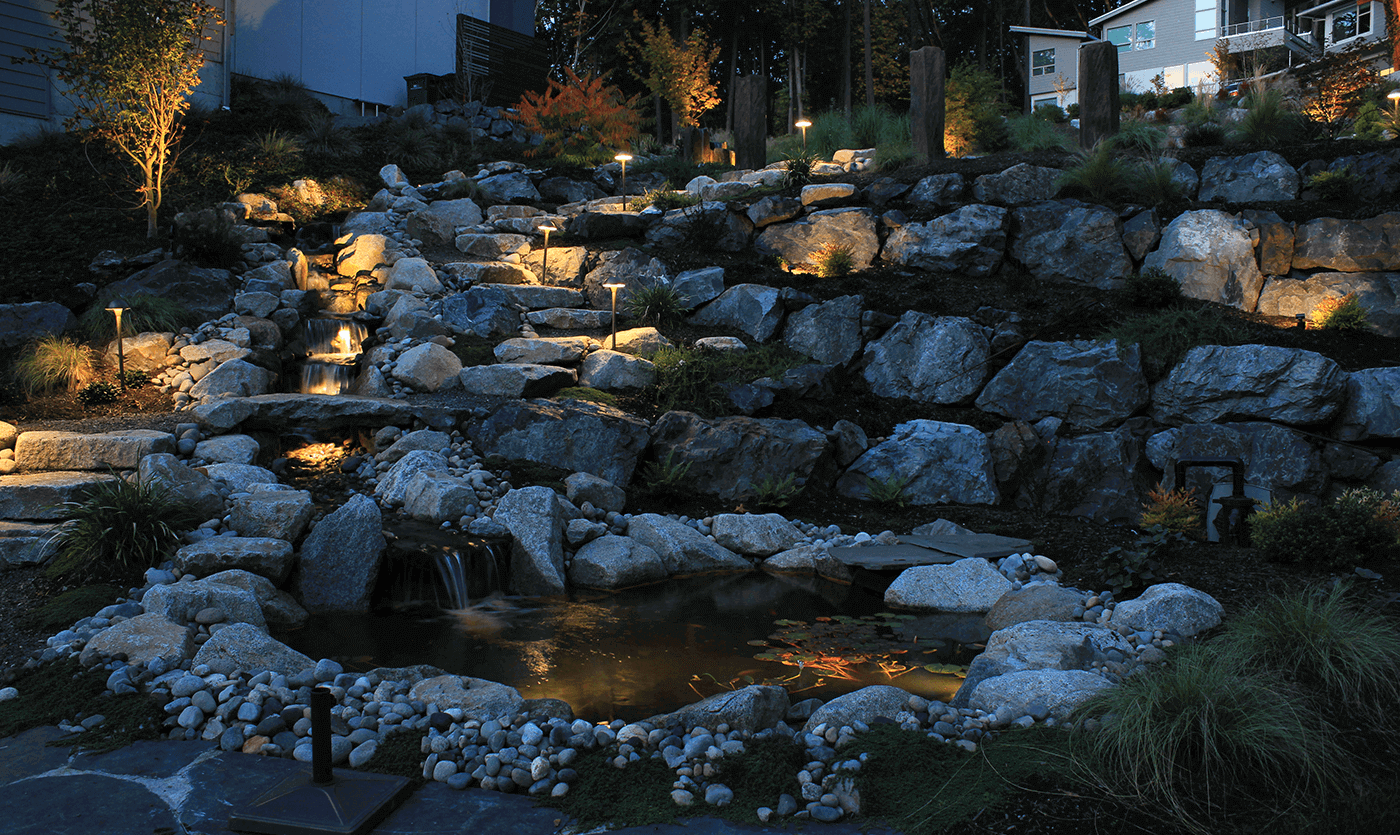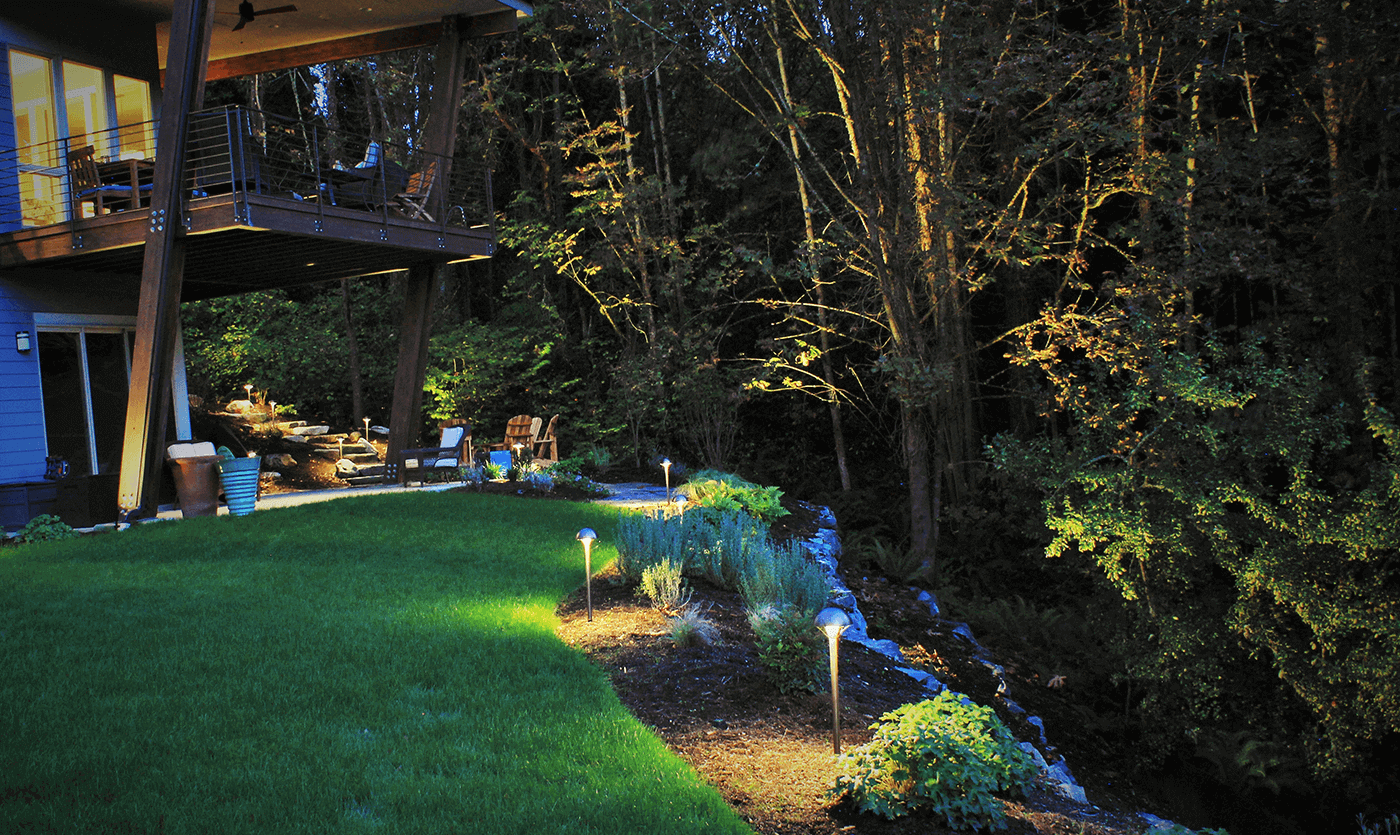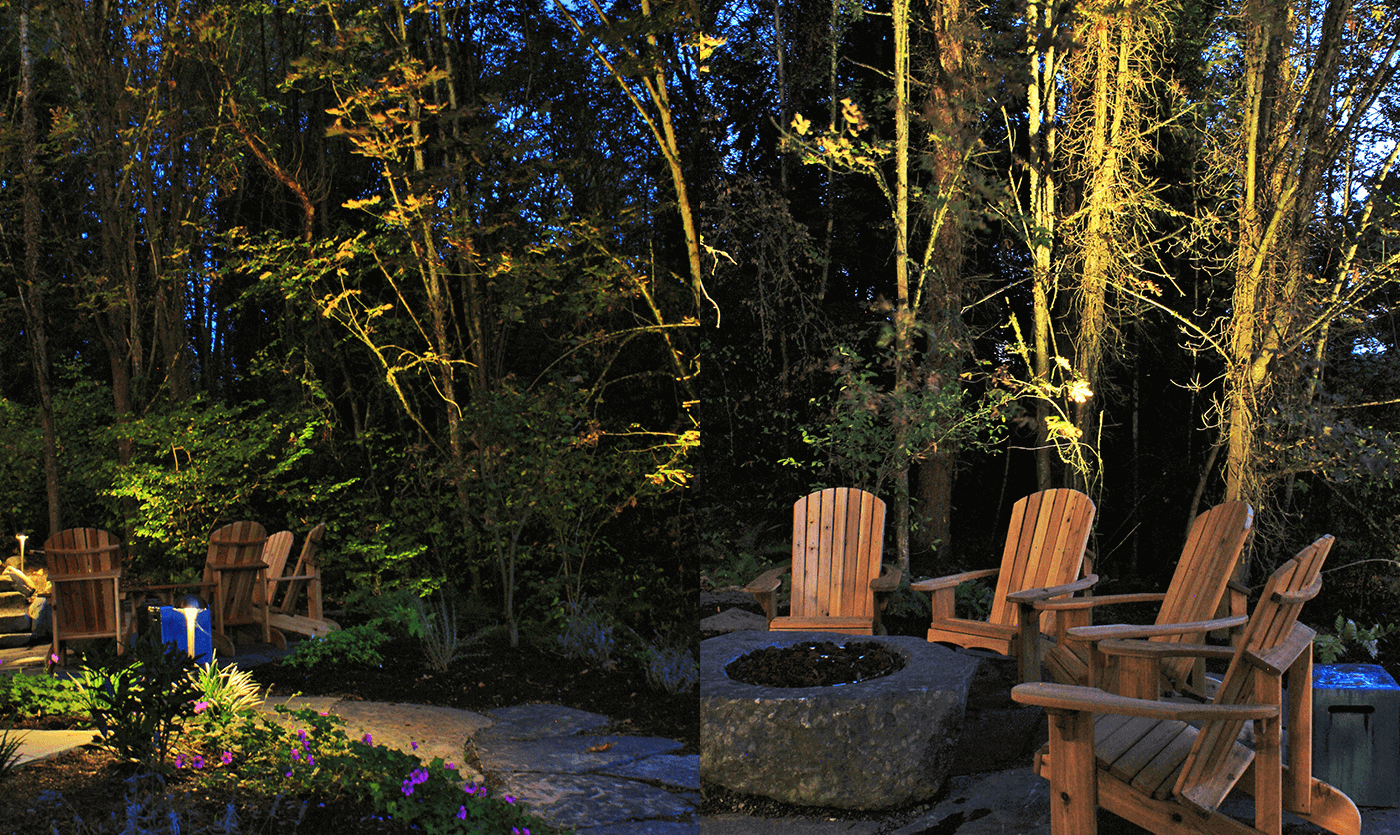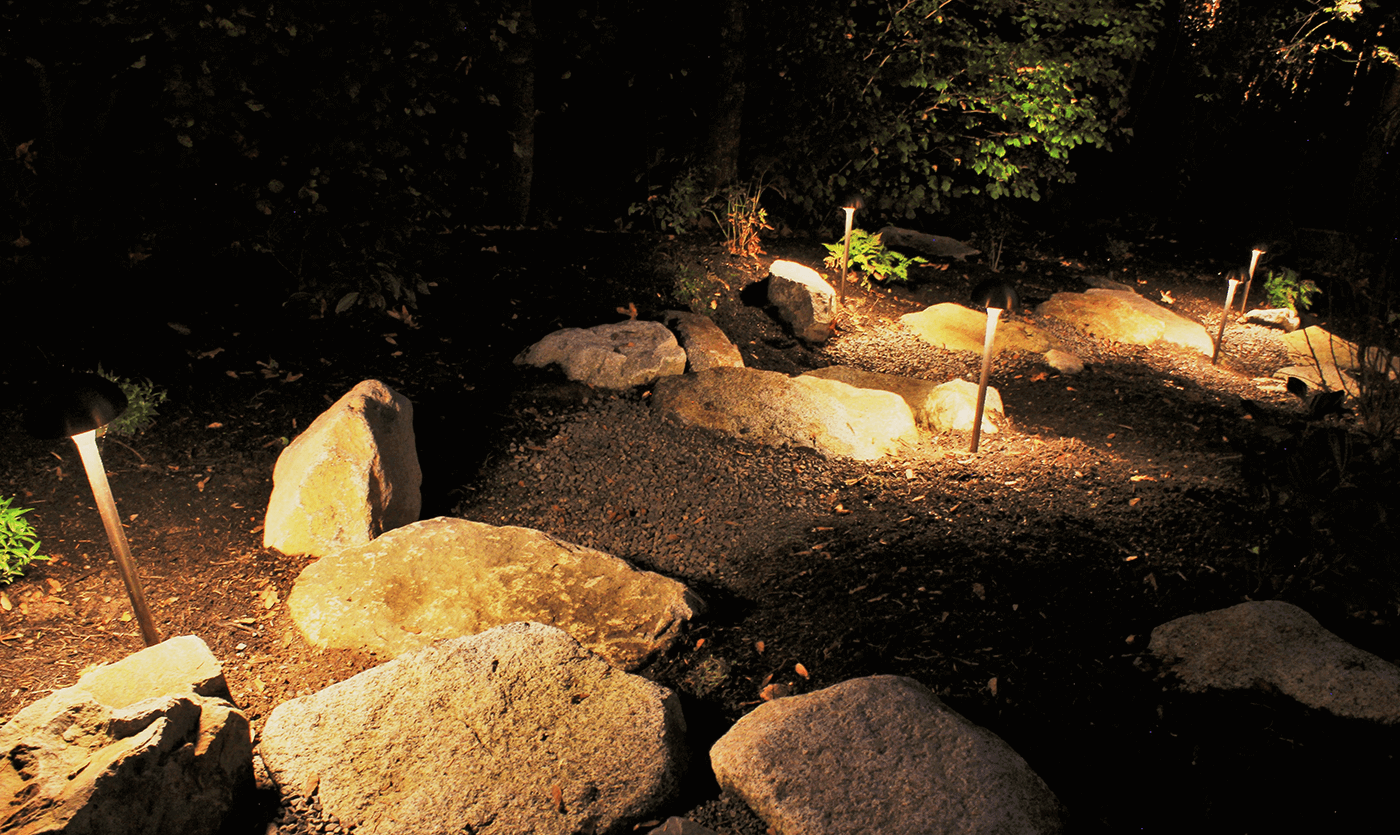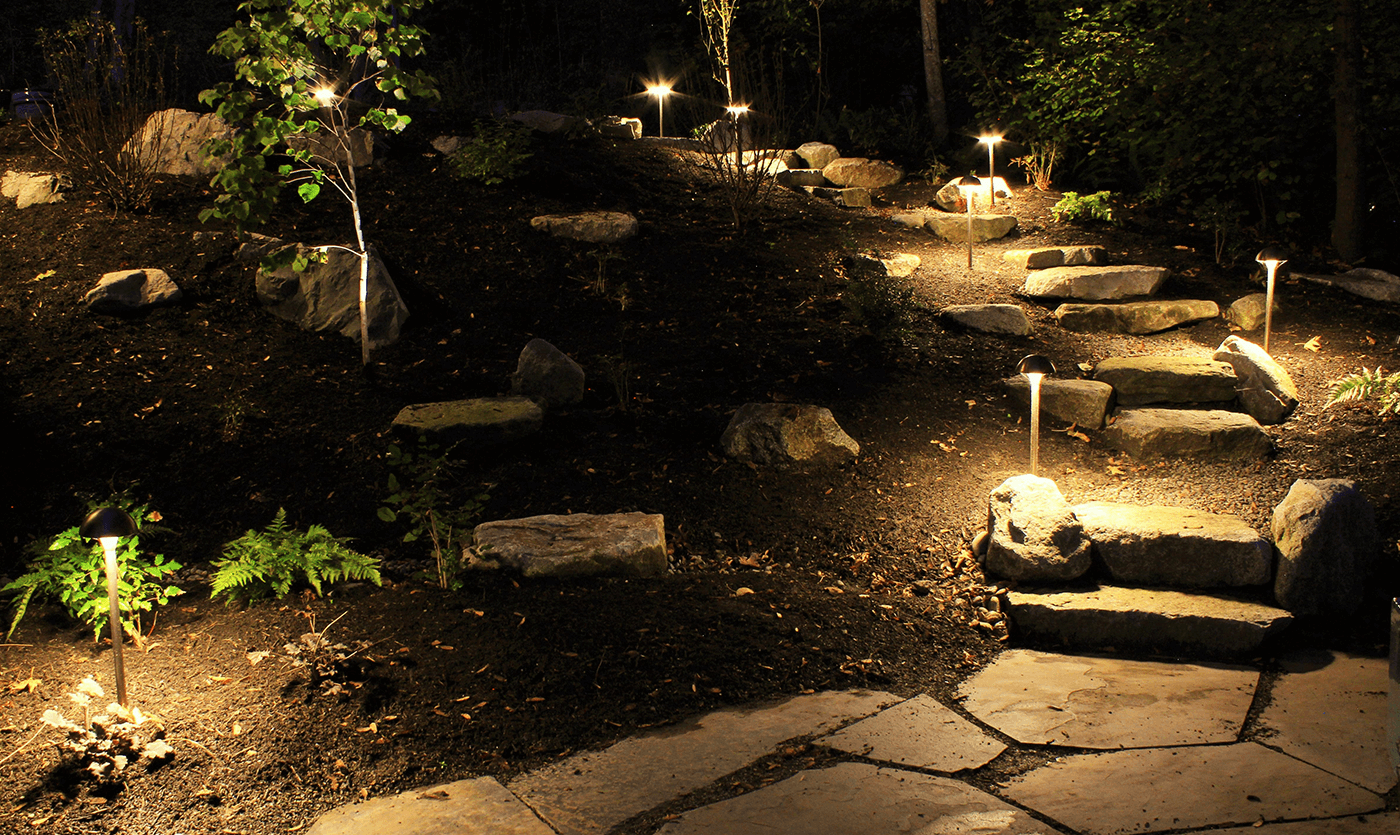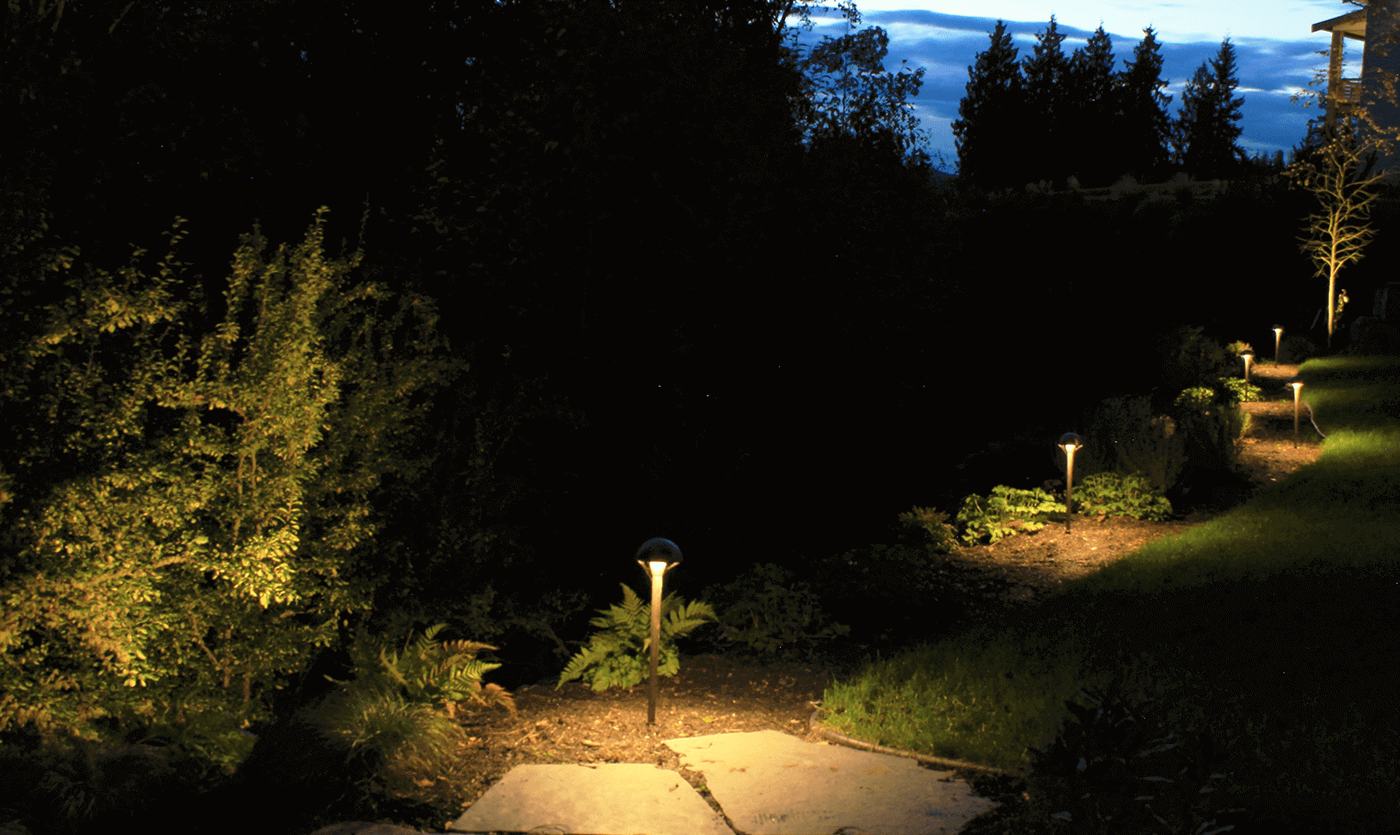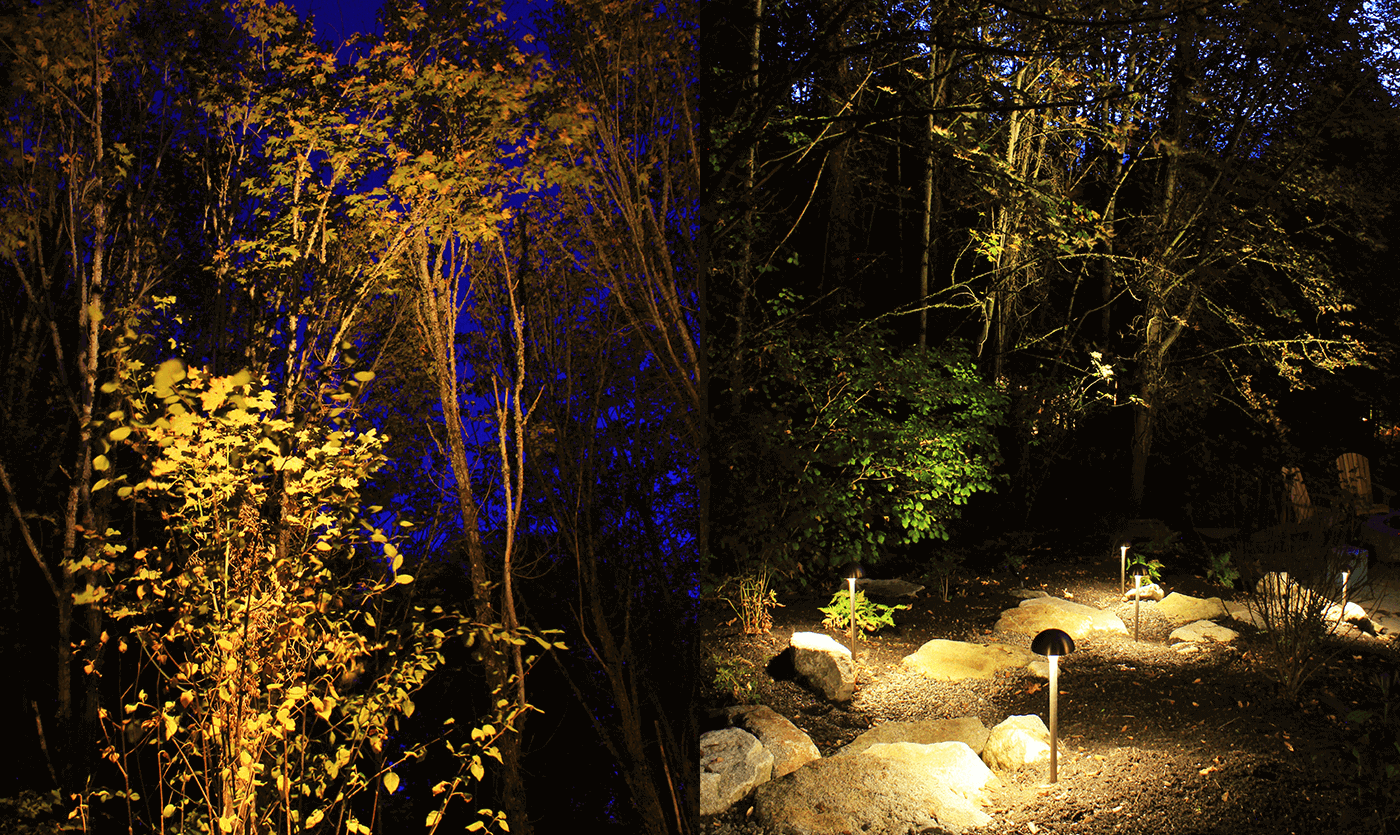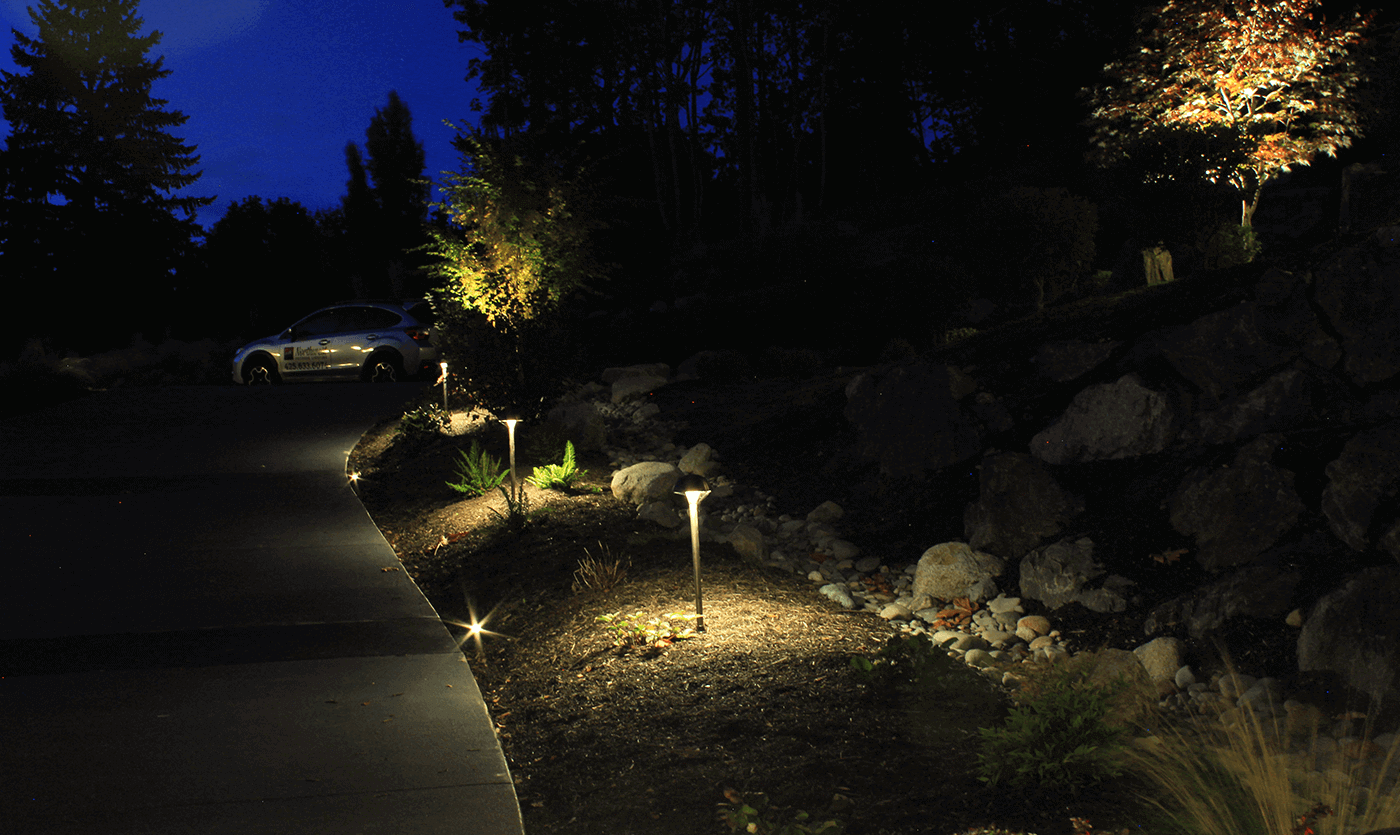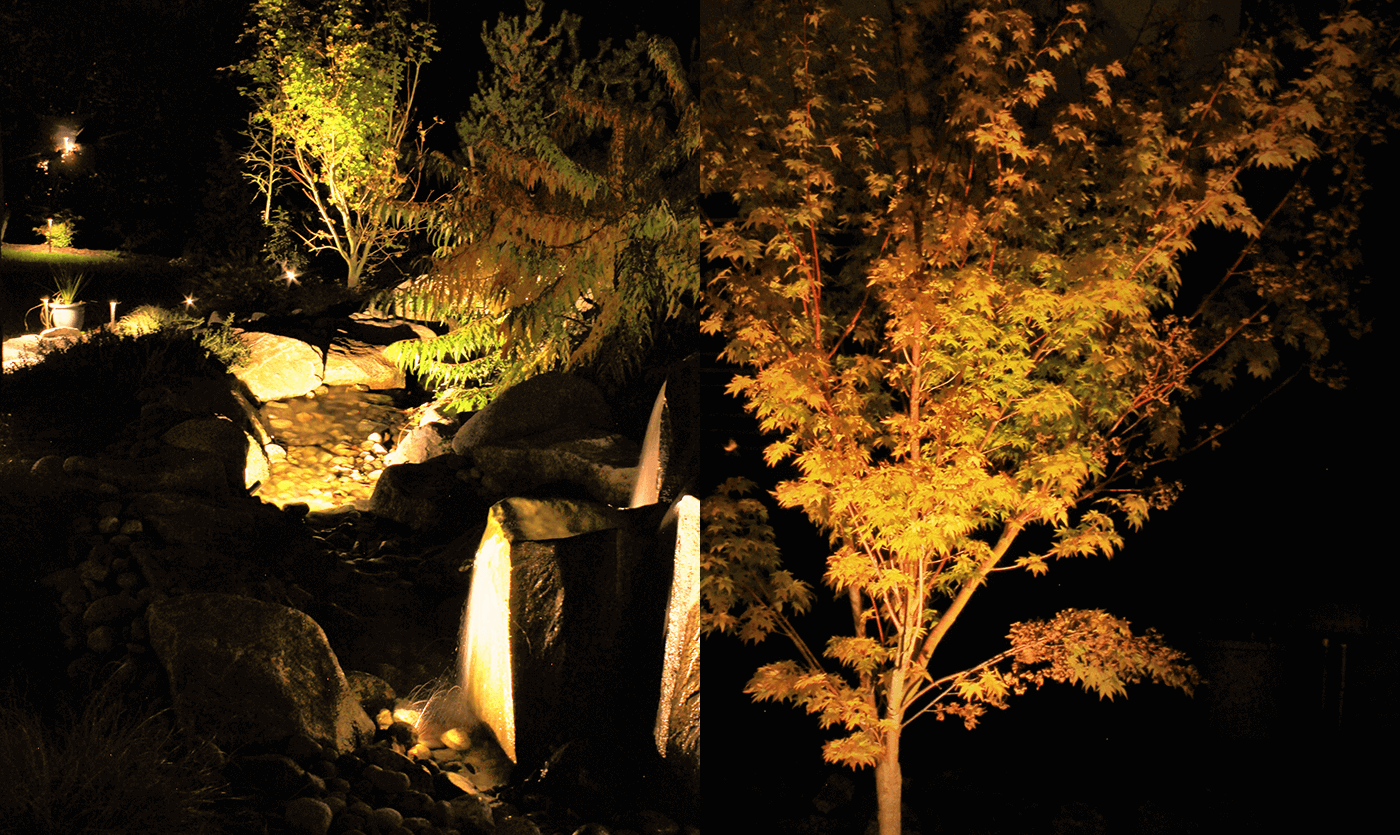 Your work is perfection!
Your work is perfection!
Mary,
Many thanks to you and your husband for "completing" the makeover. The landscape lighting really makes a tremendous difference. Your work is perfection! – Stan H. from Medina, WA