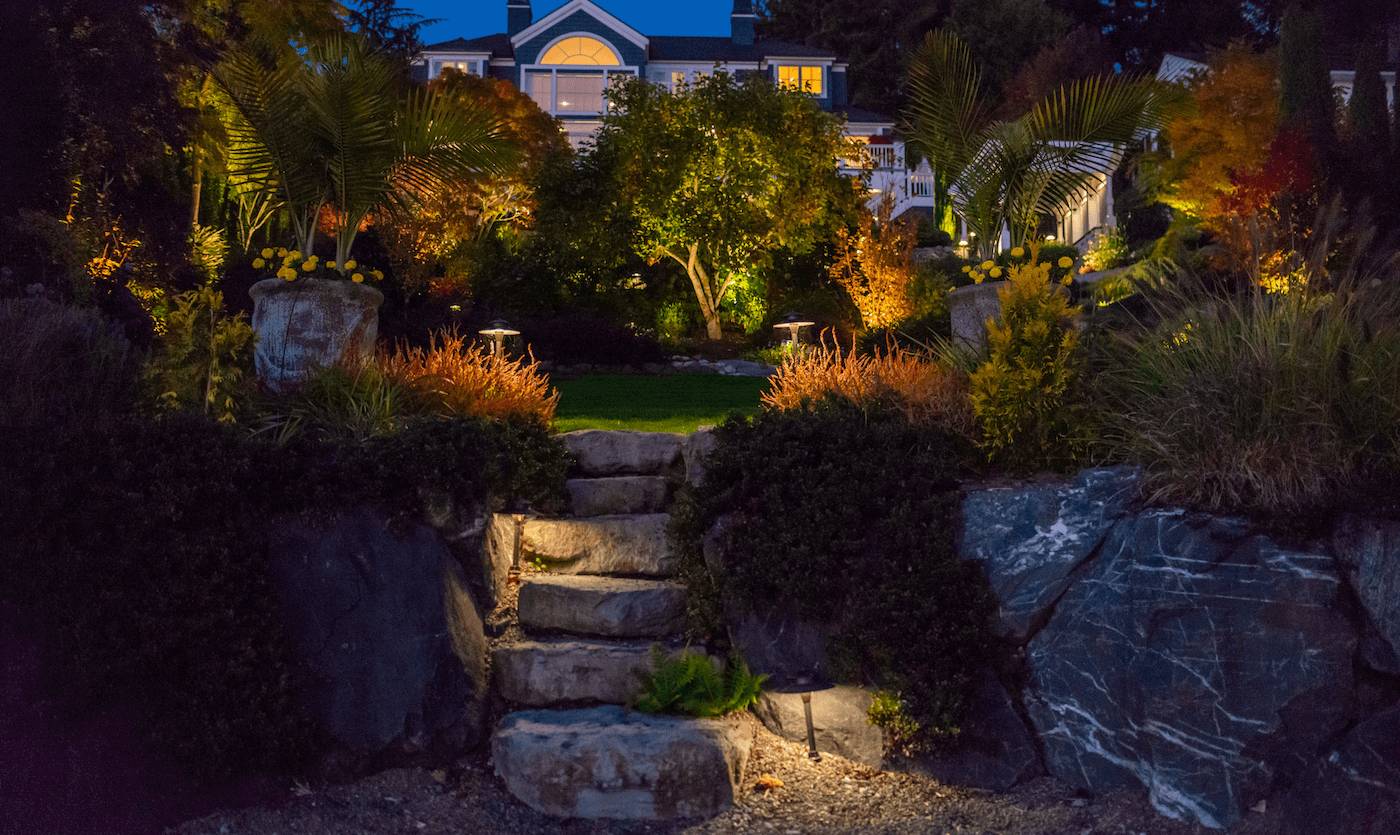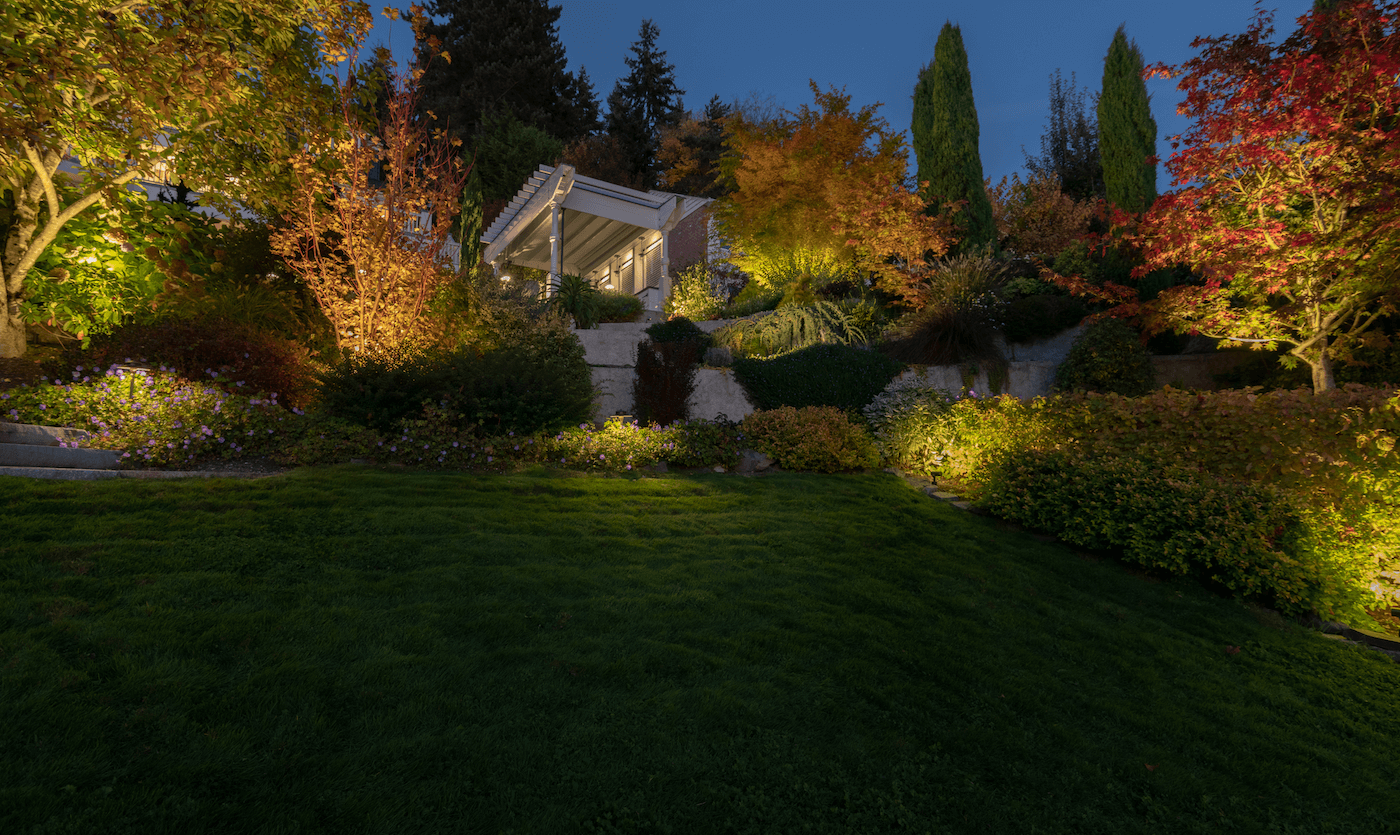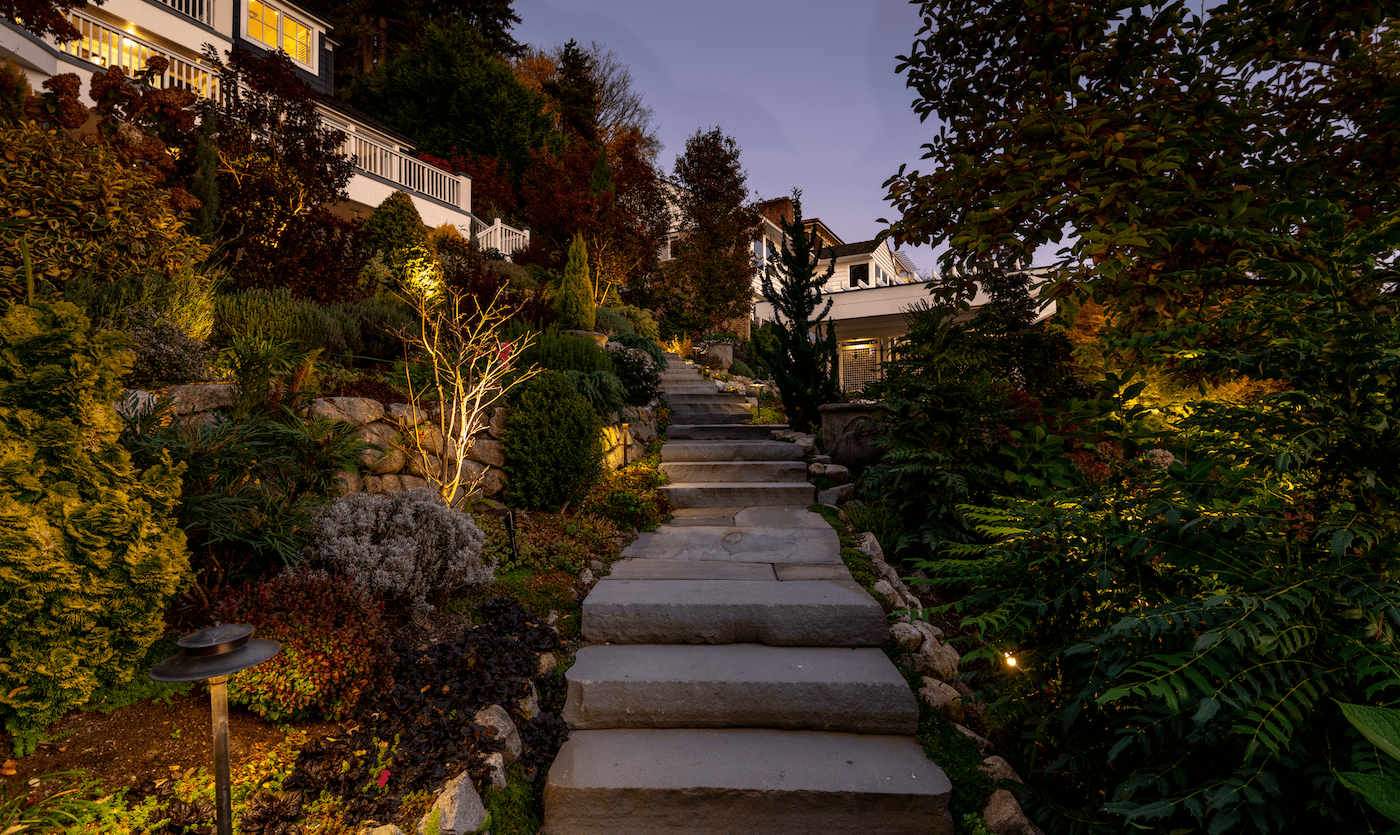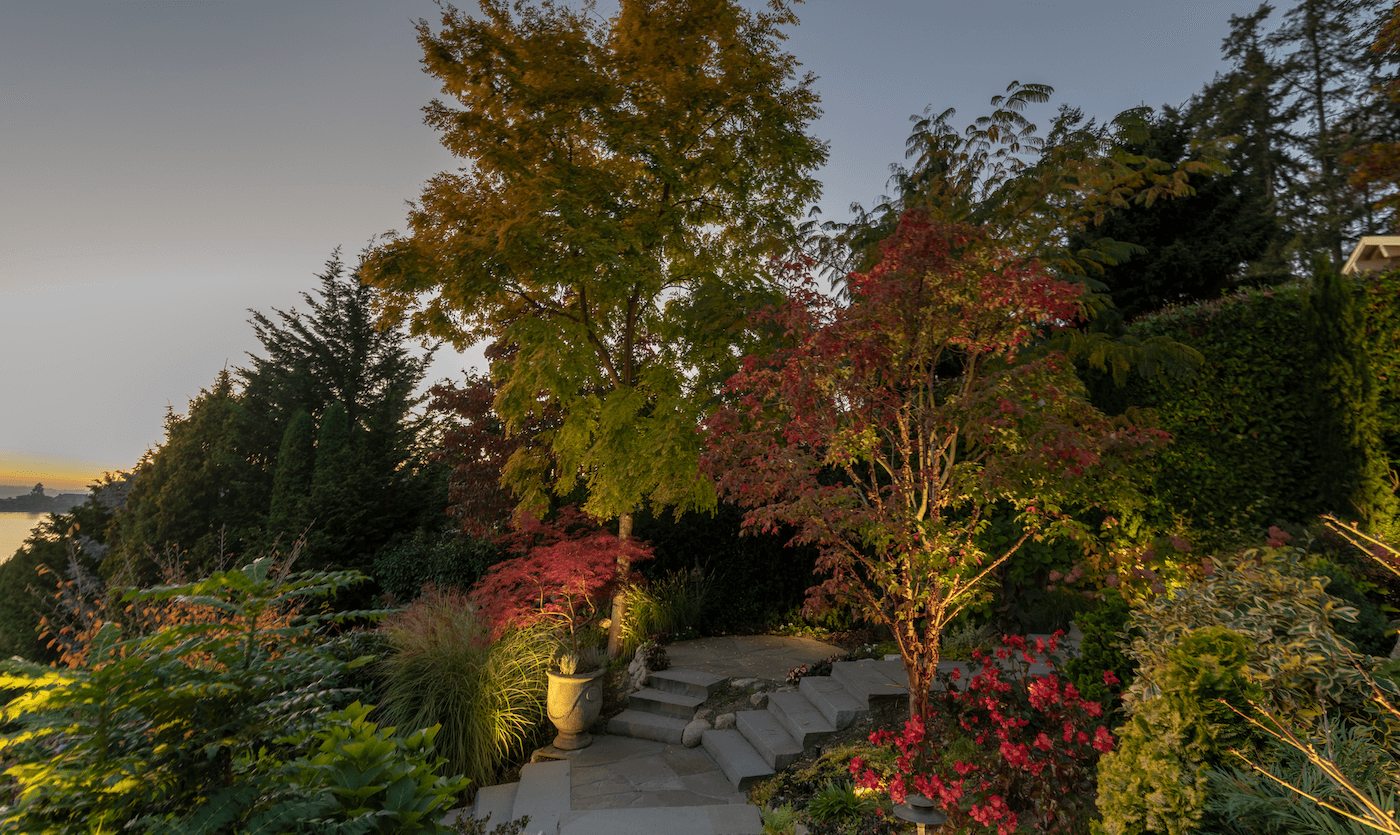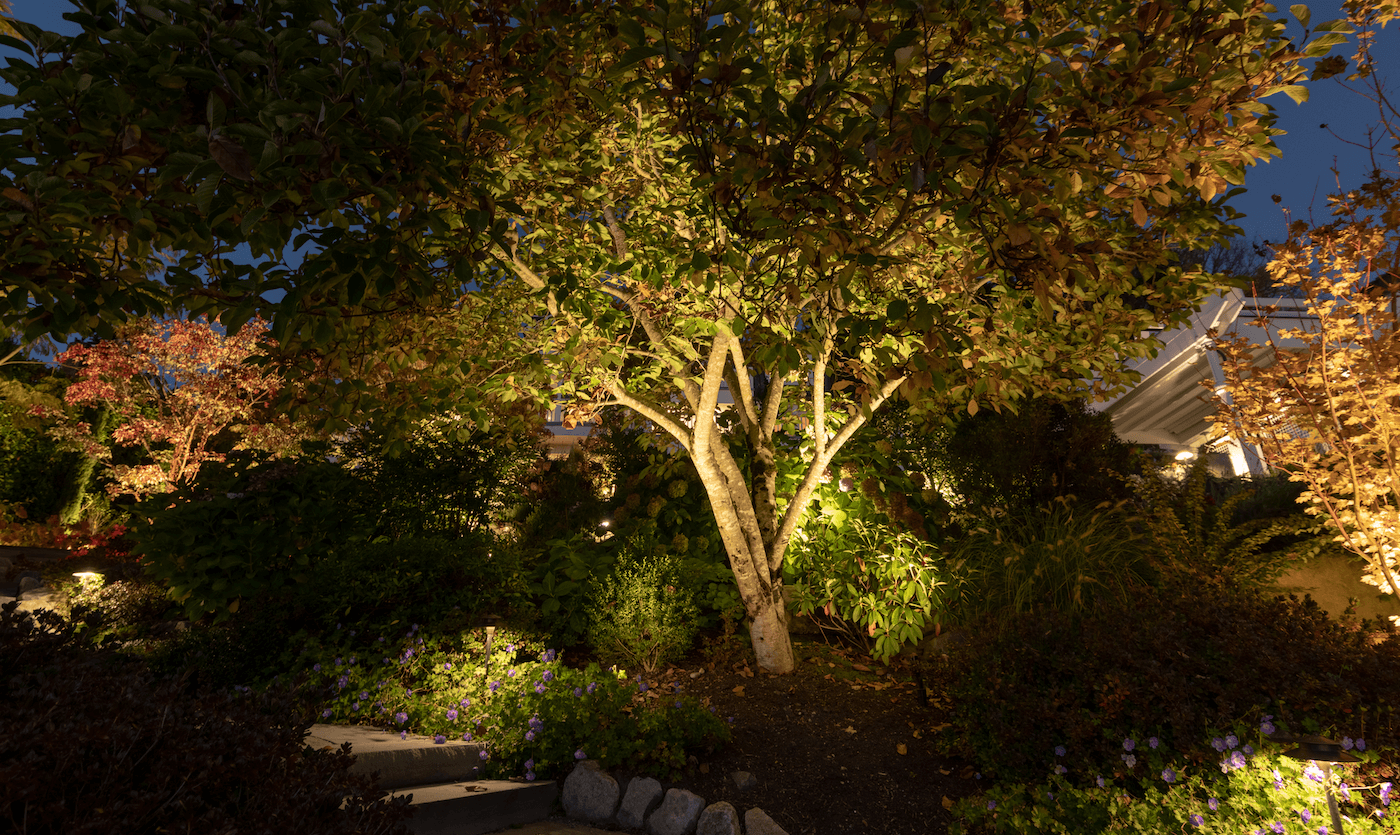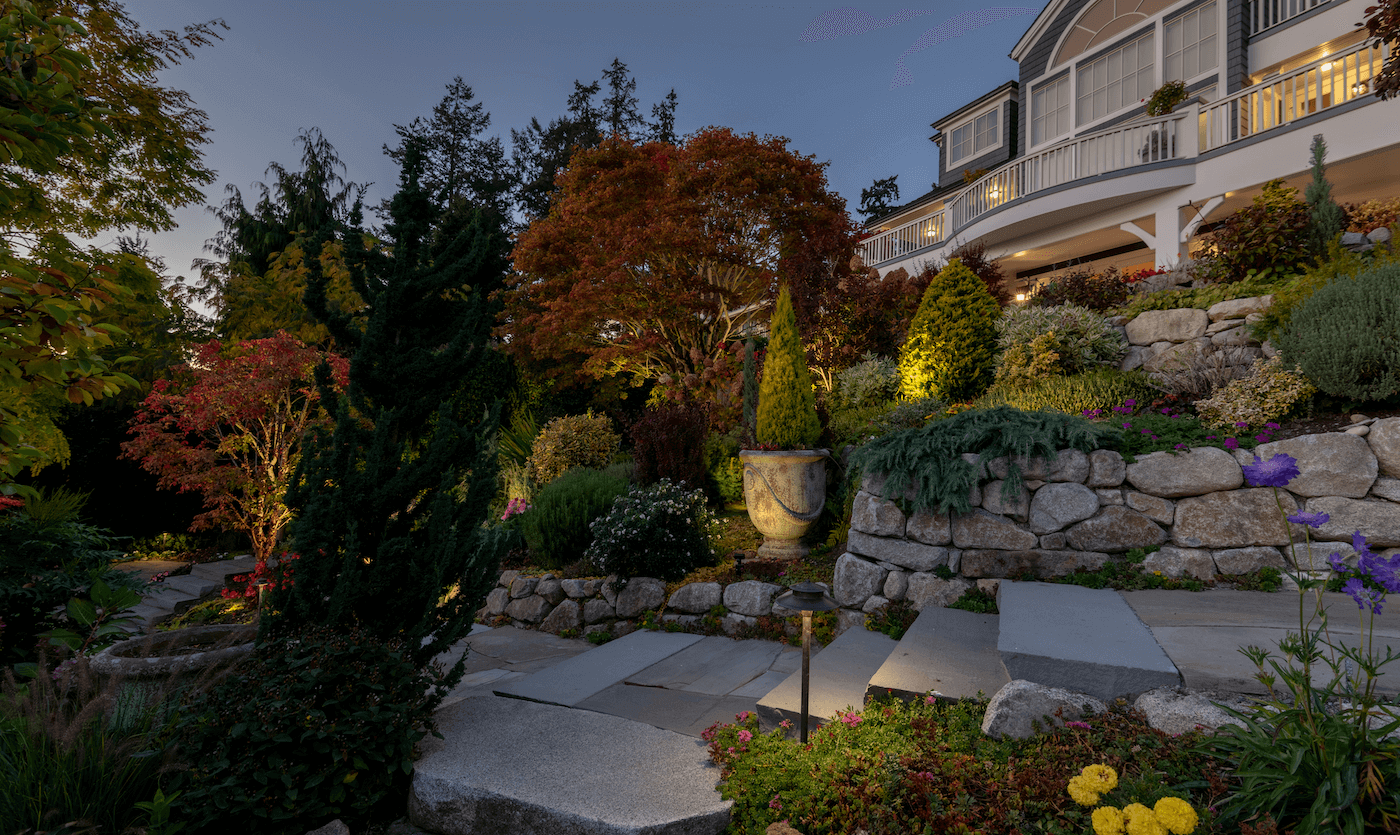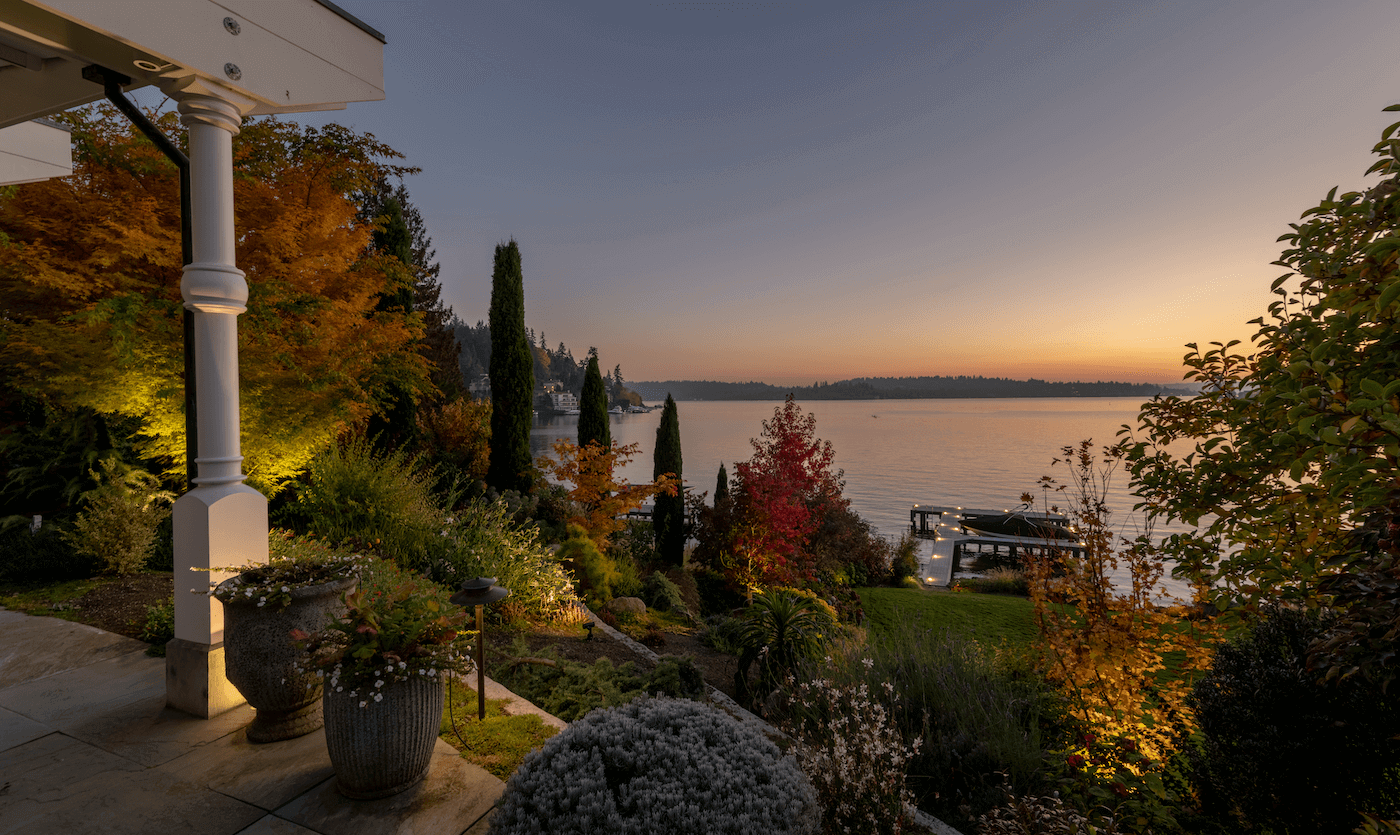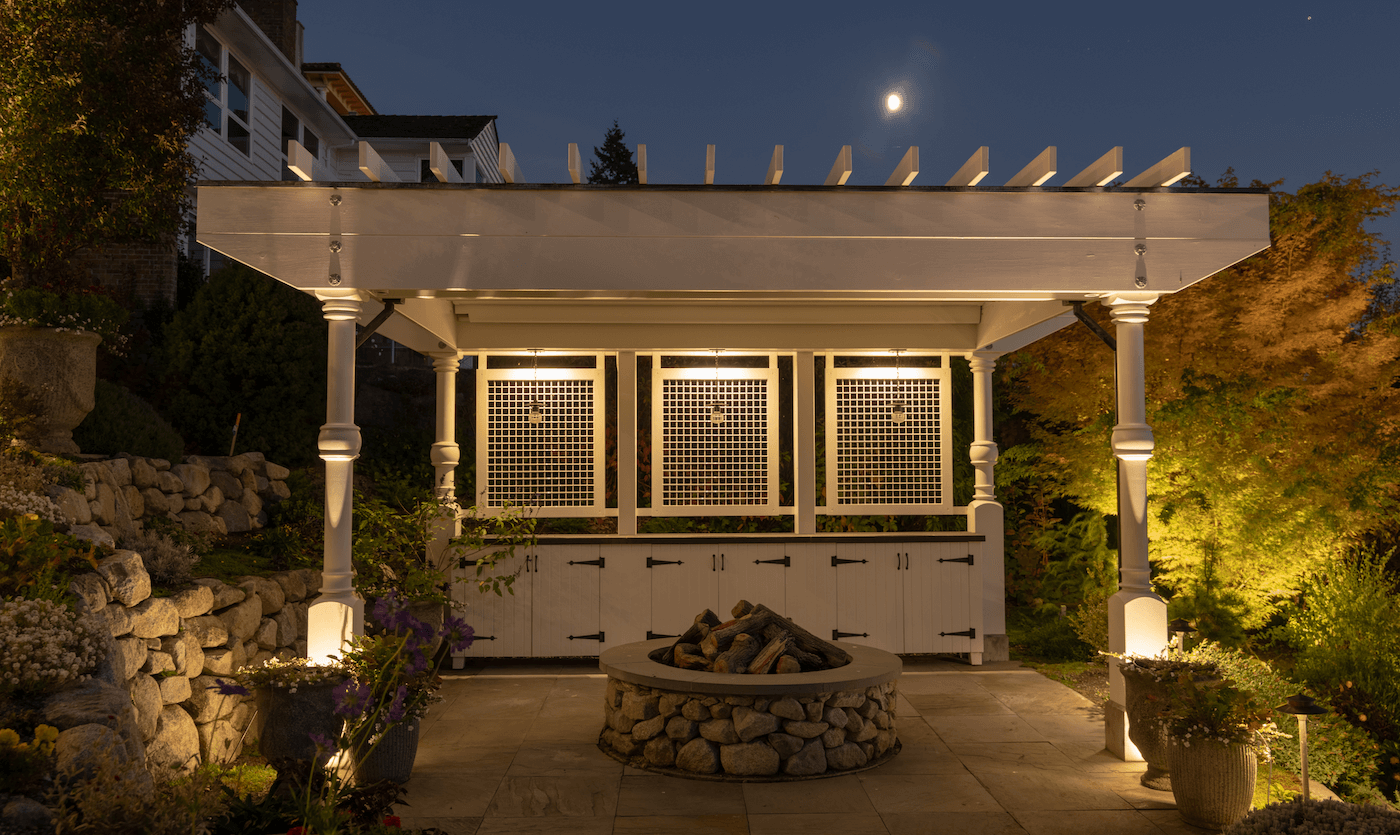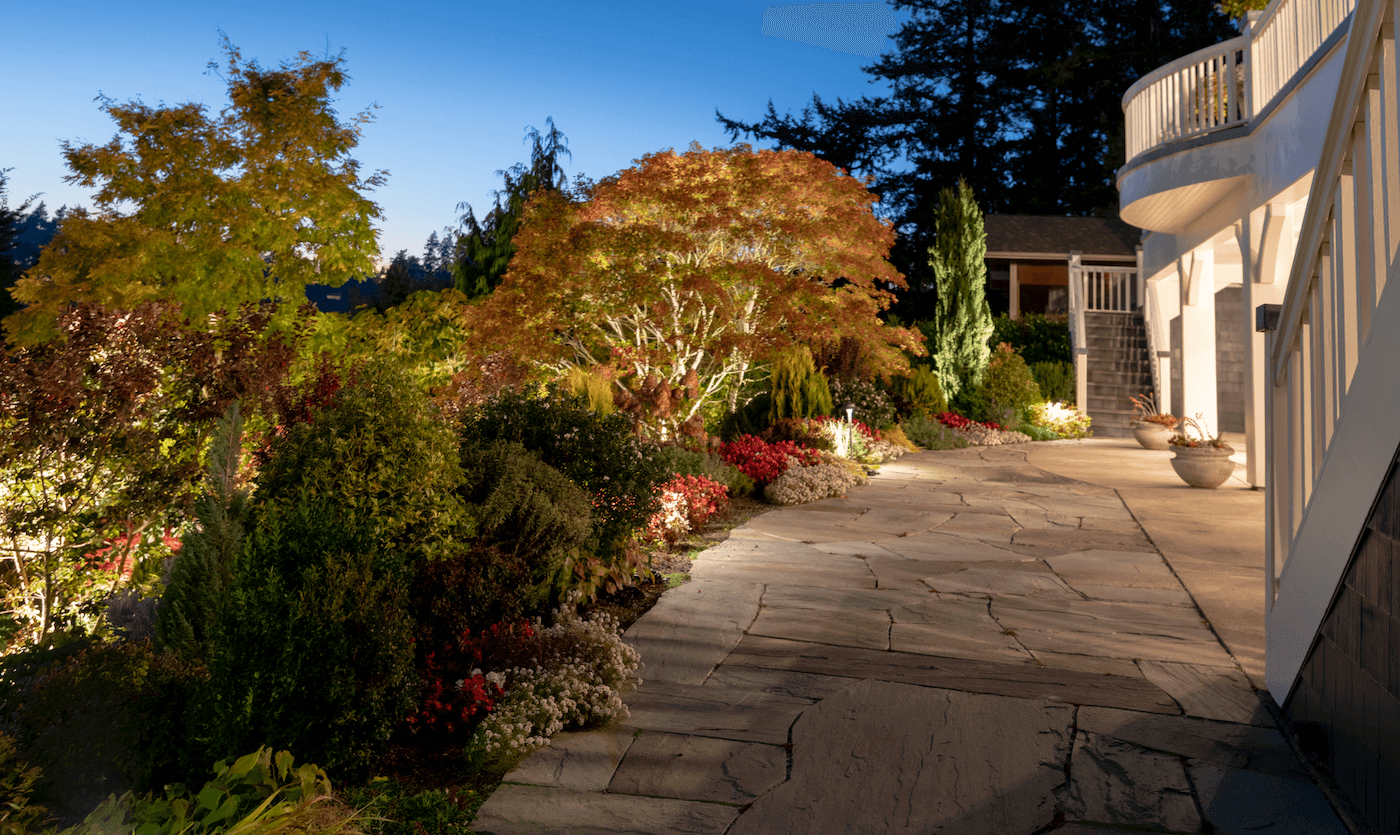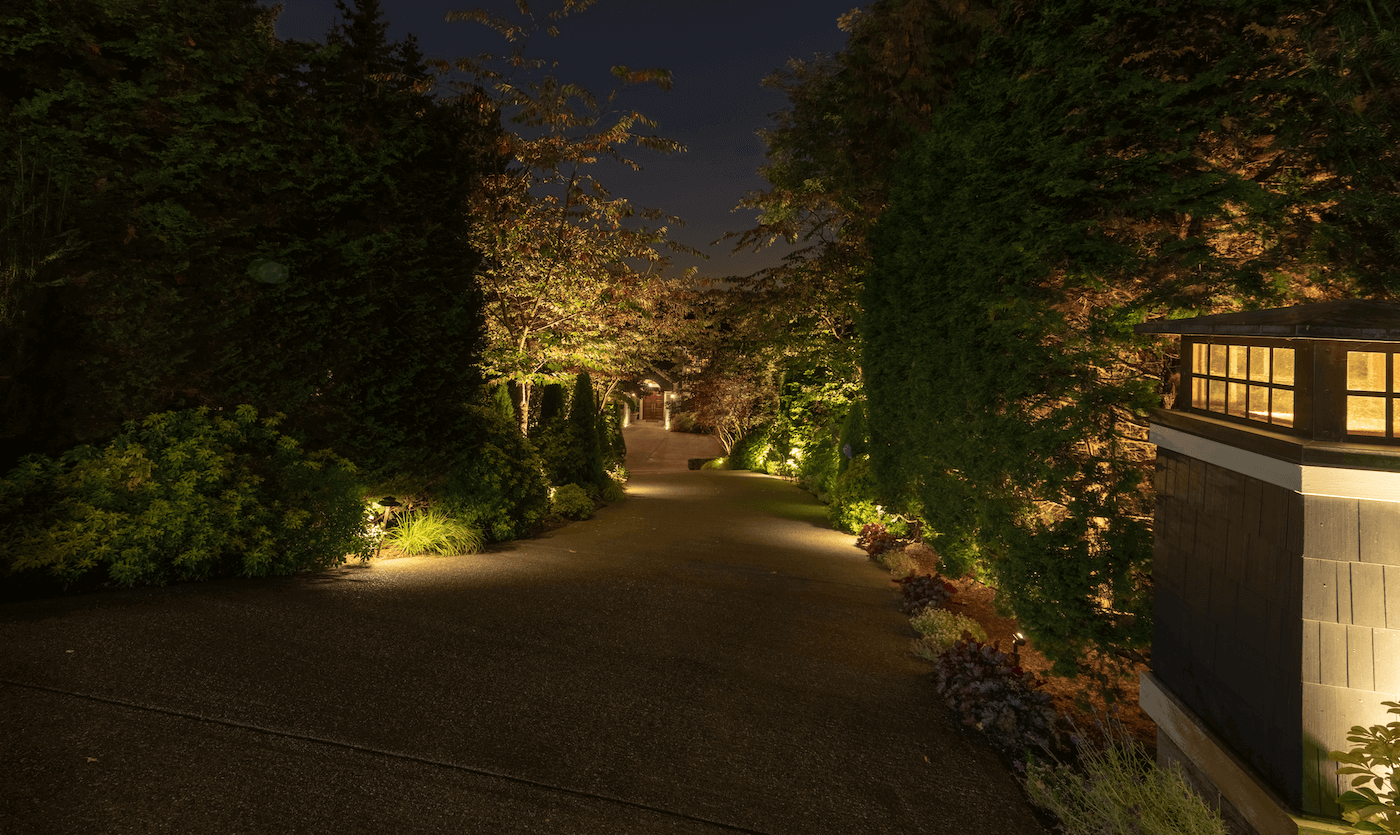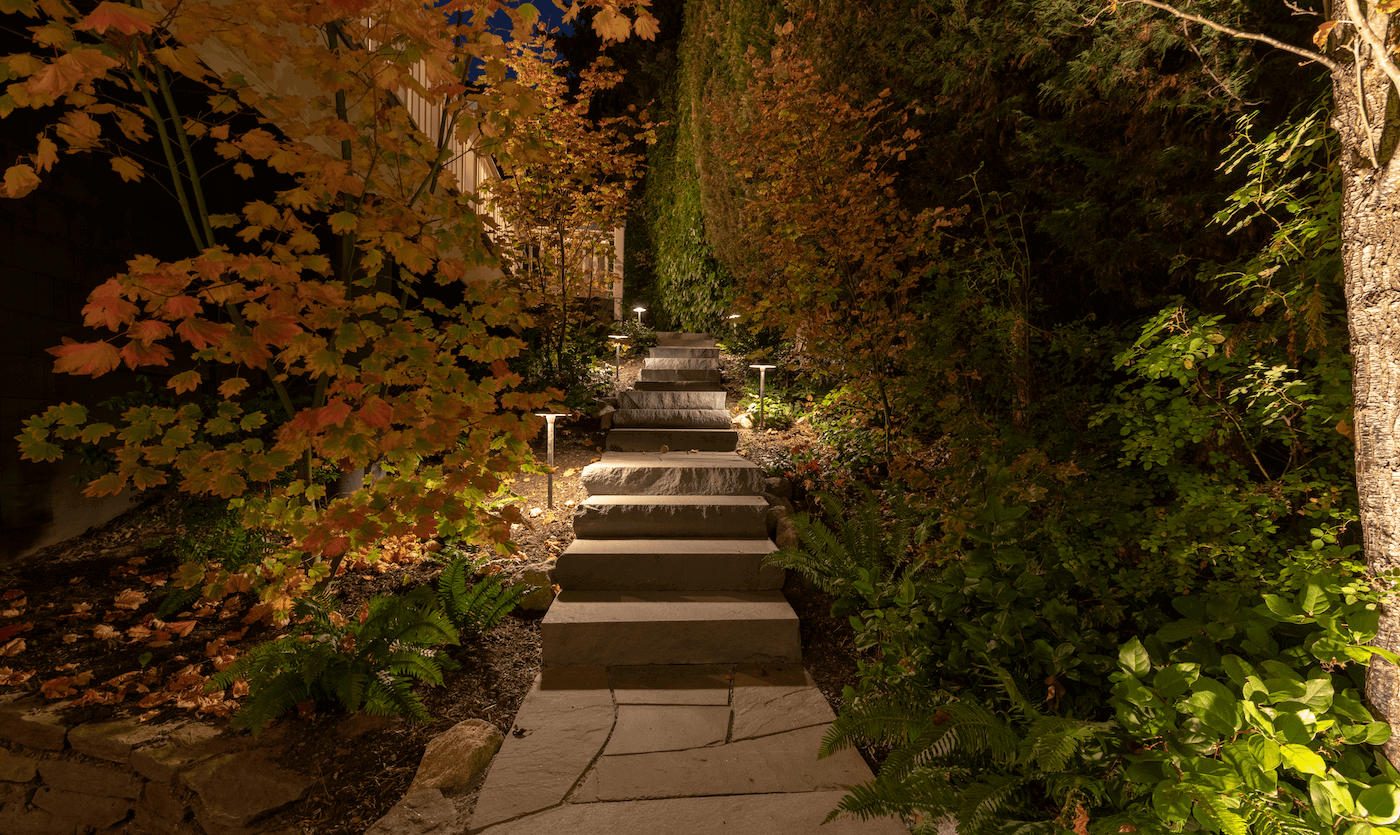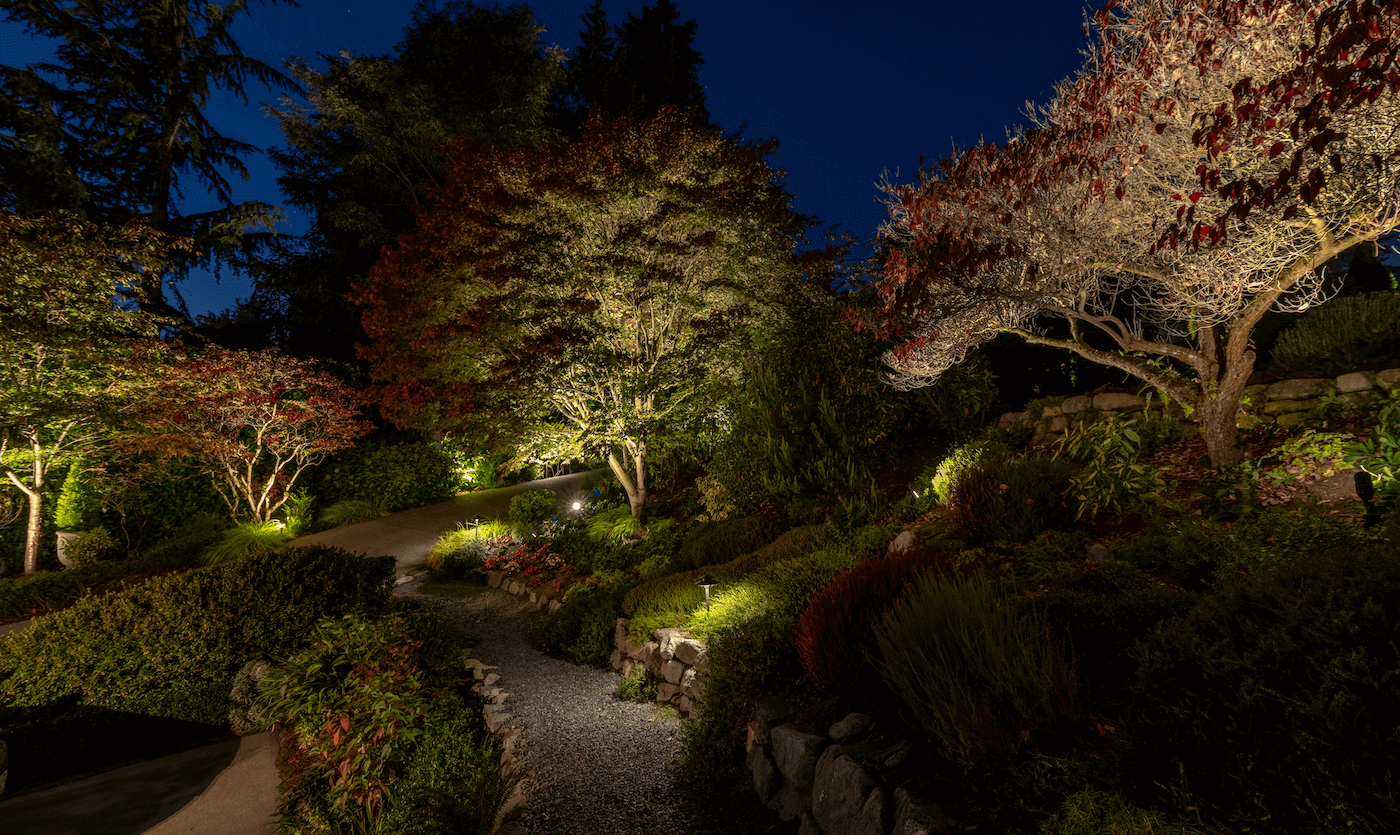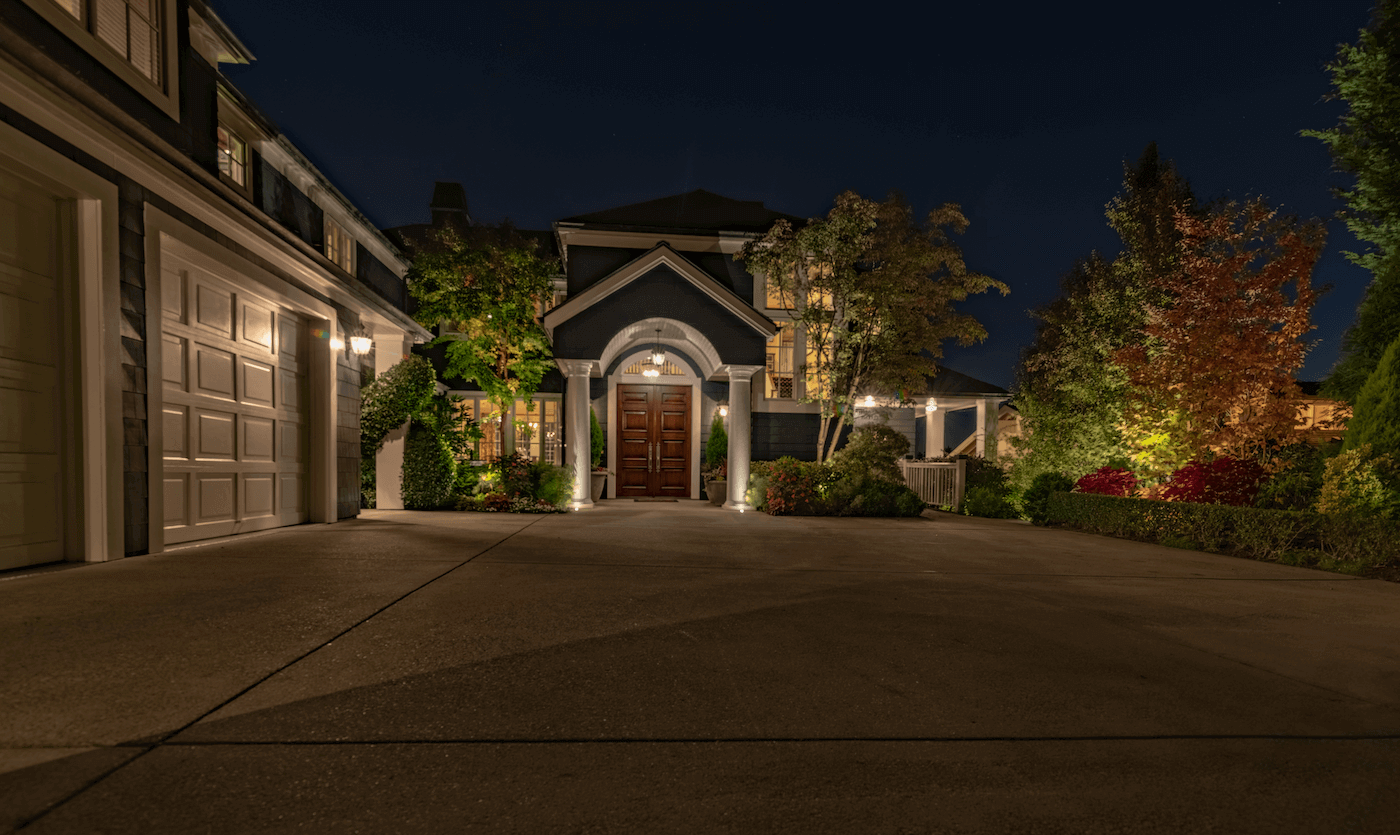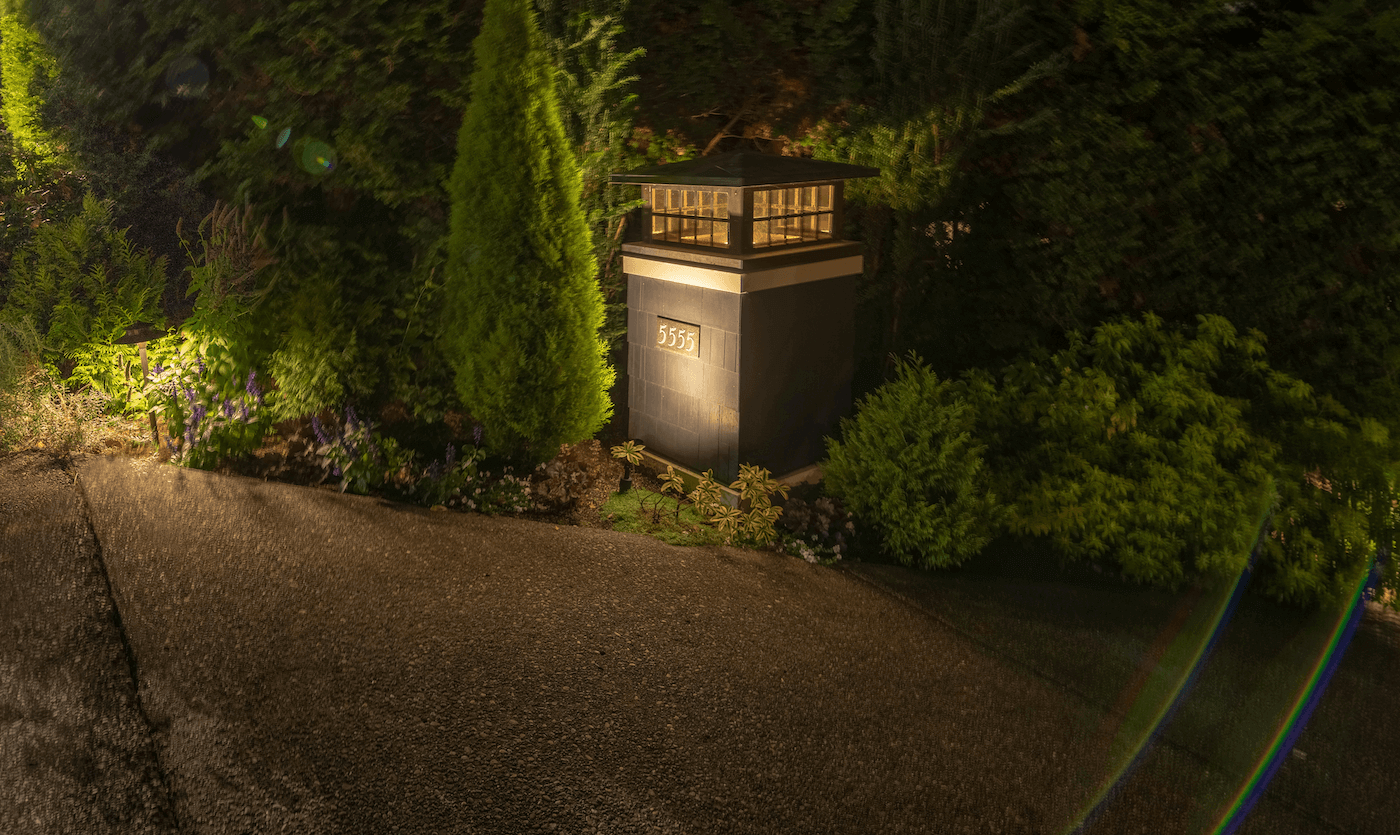 Meydenbauer Bay Home
Meydenbauer Bay
A visual sensation for the eyes.
Warm lighting dapples the colorful landscape of this waterfront property. Whether by land or water, it is a bright beacon for all who pass.
Designer
Mary Peterson
Installer
Craig Peterson
Awards
WALP 2019 Award of Distinction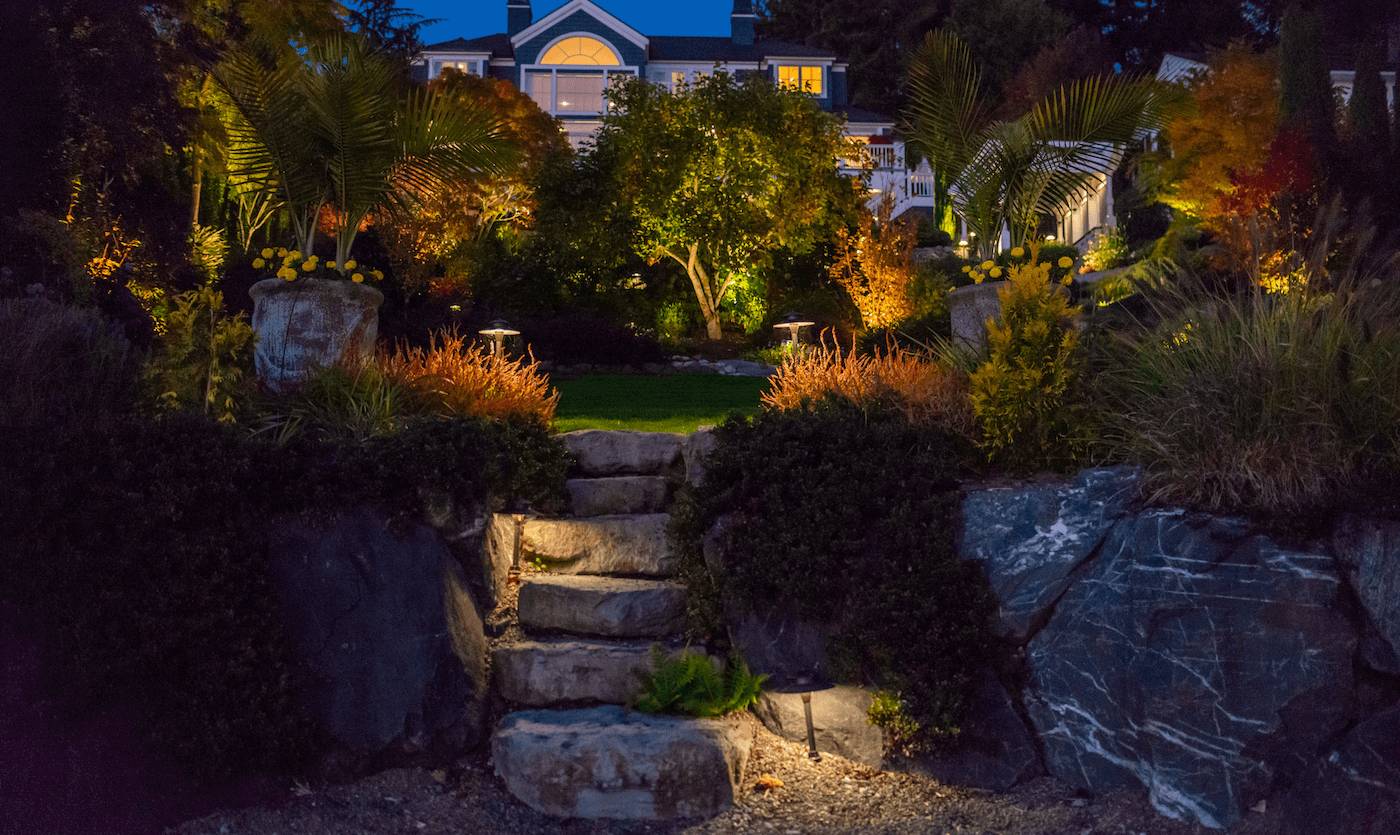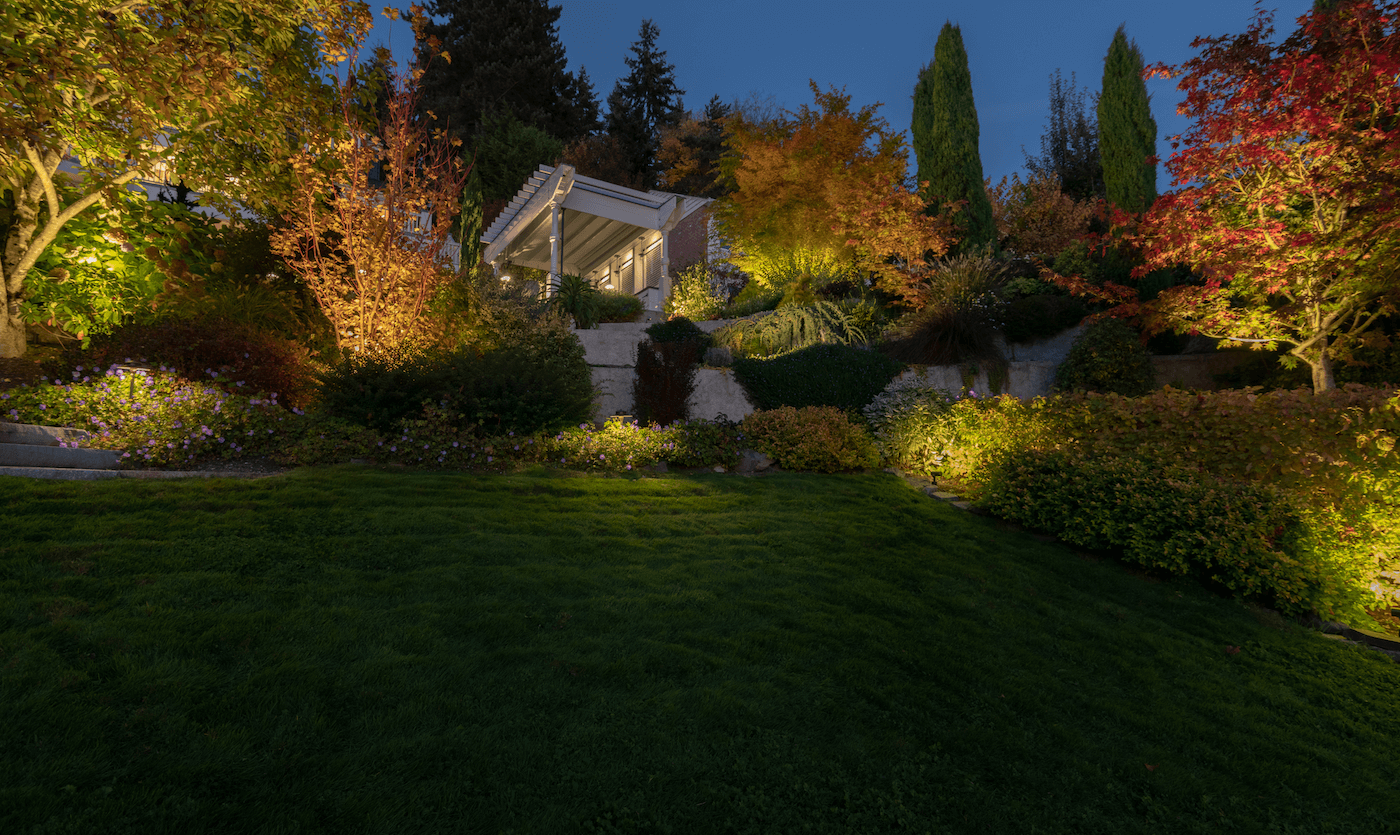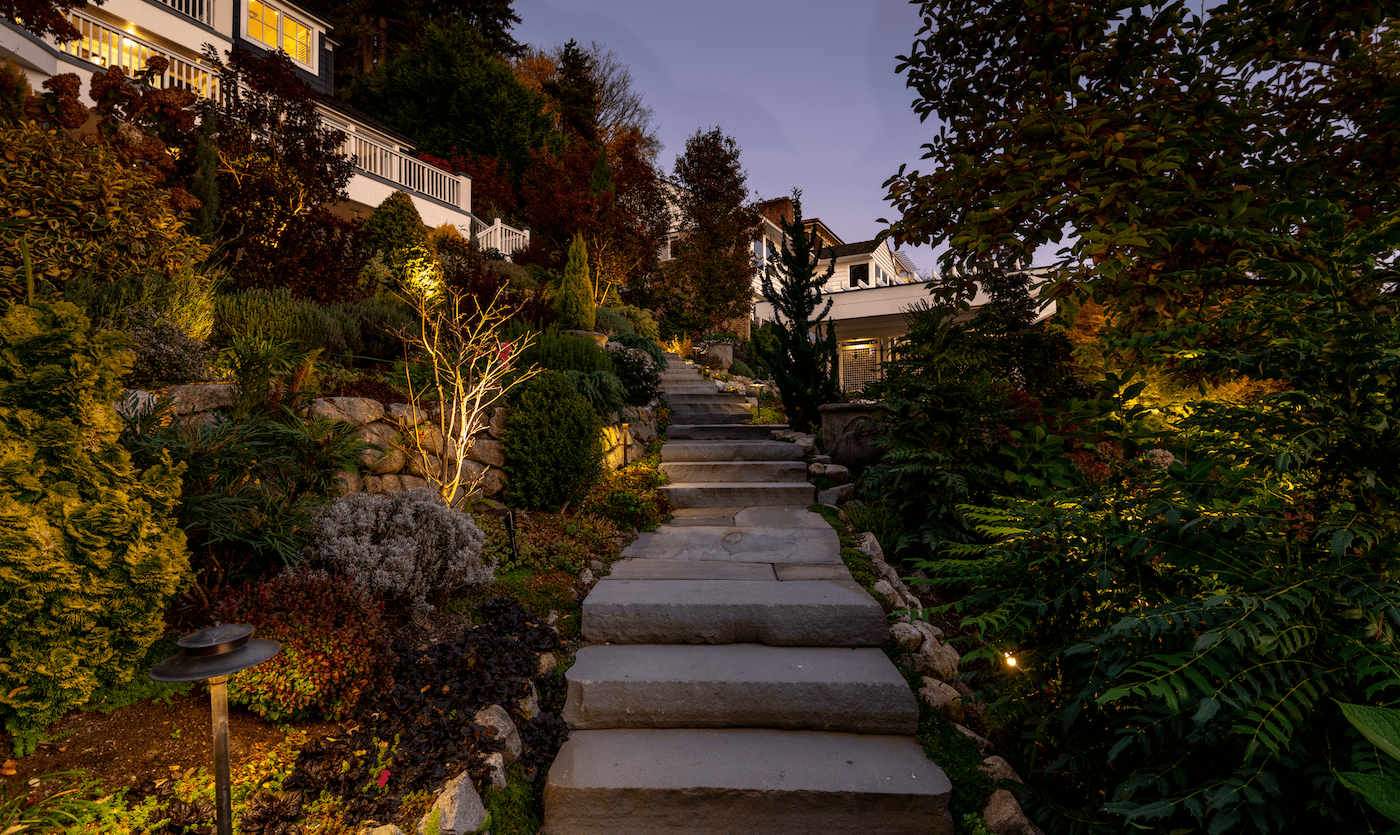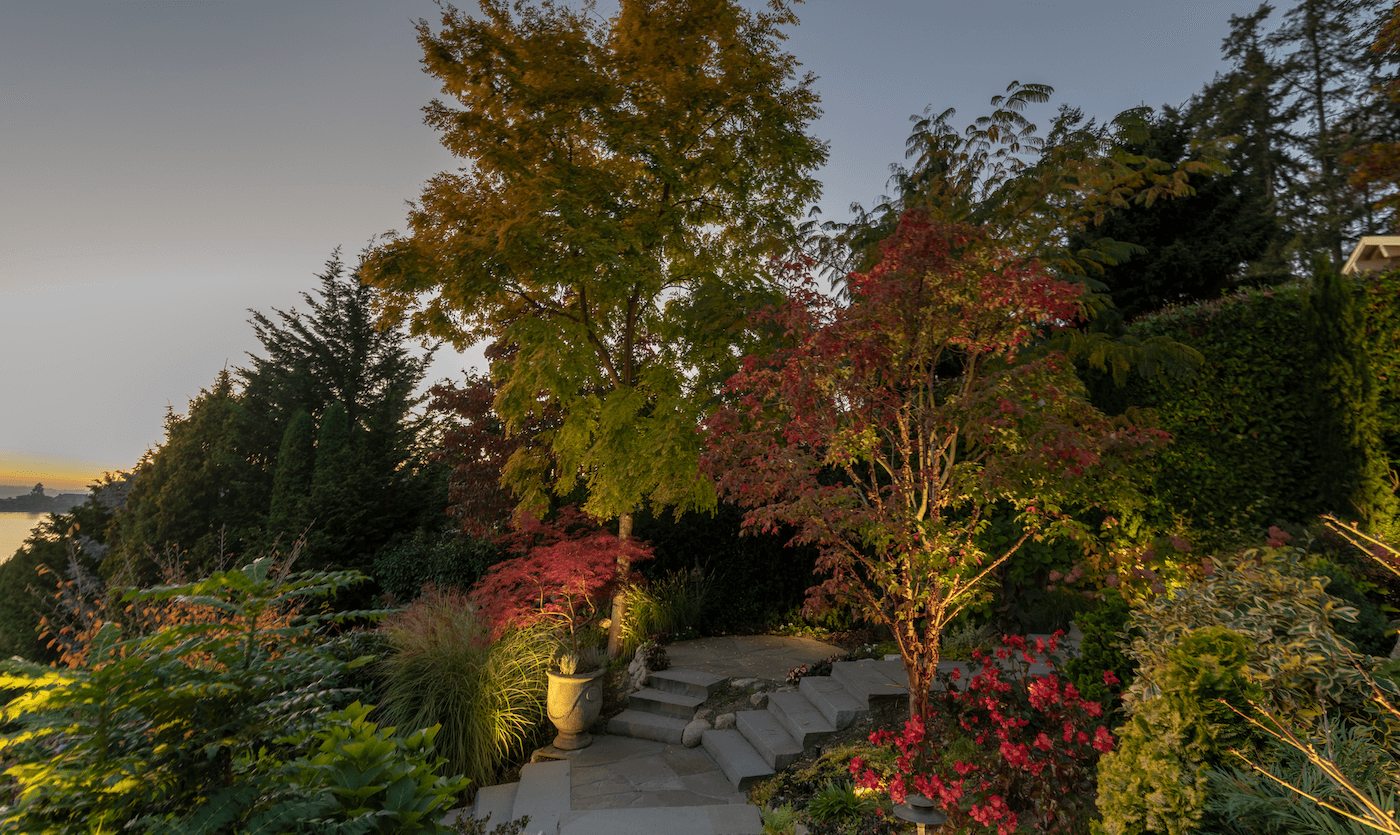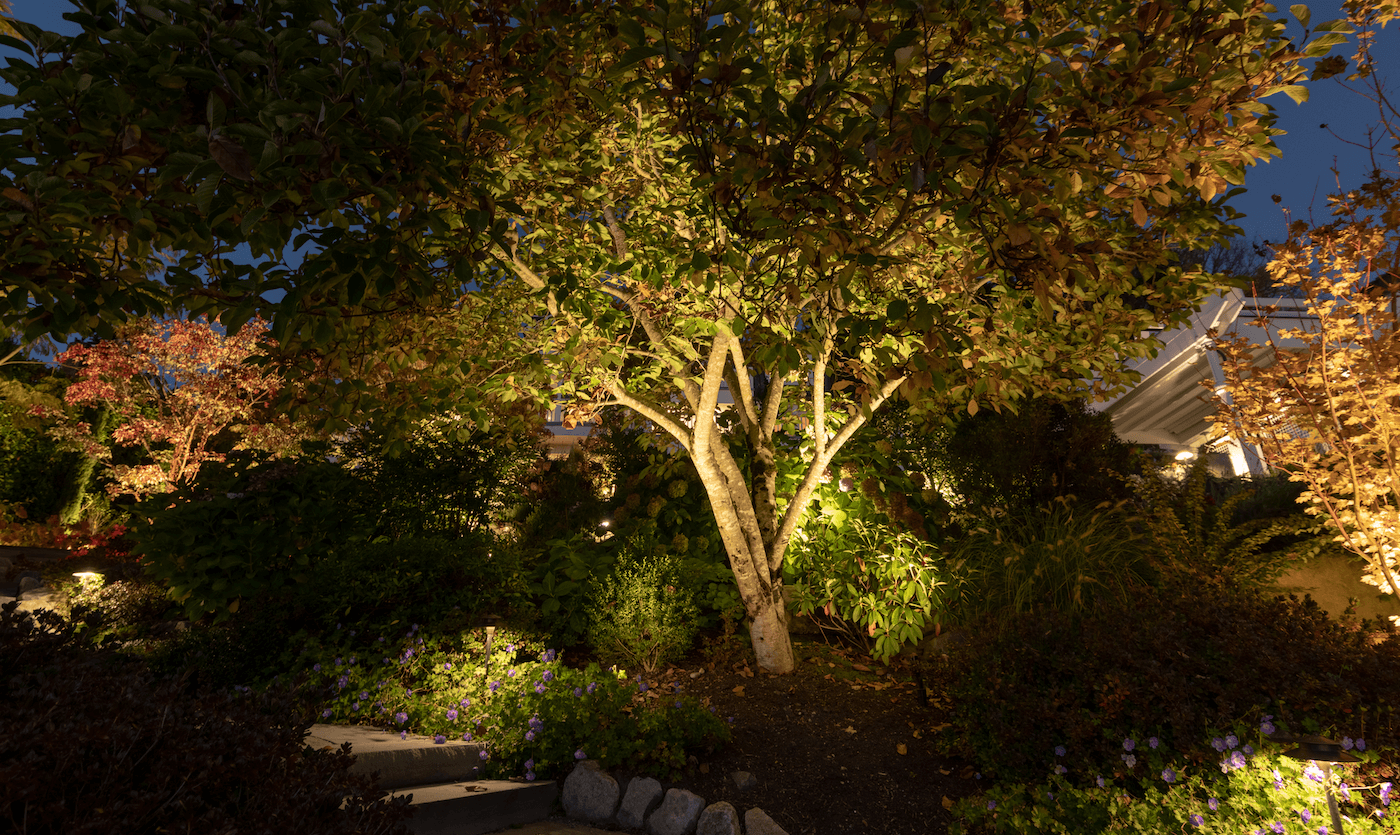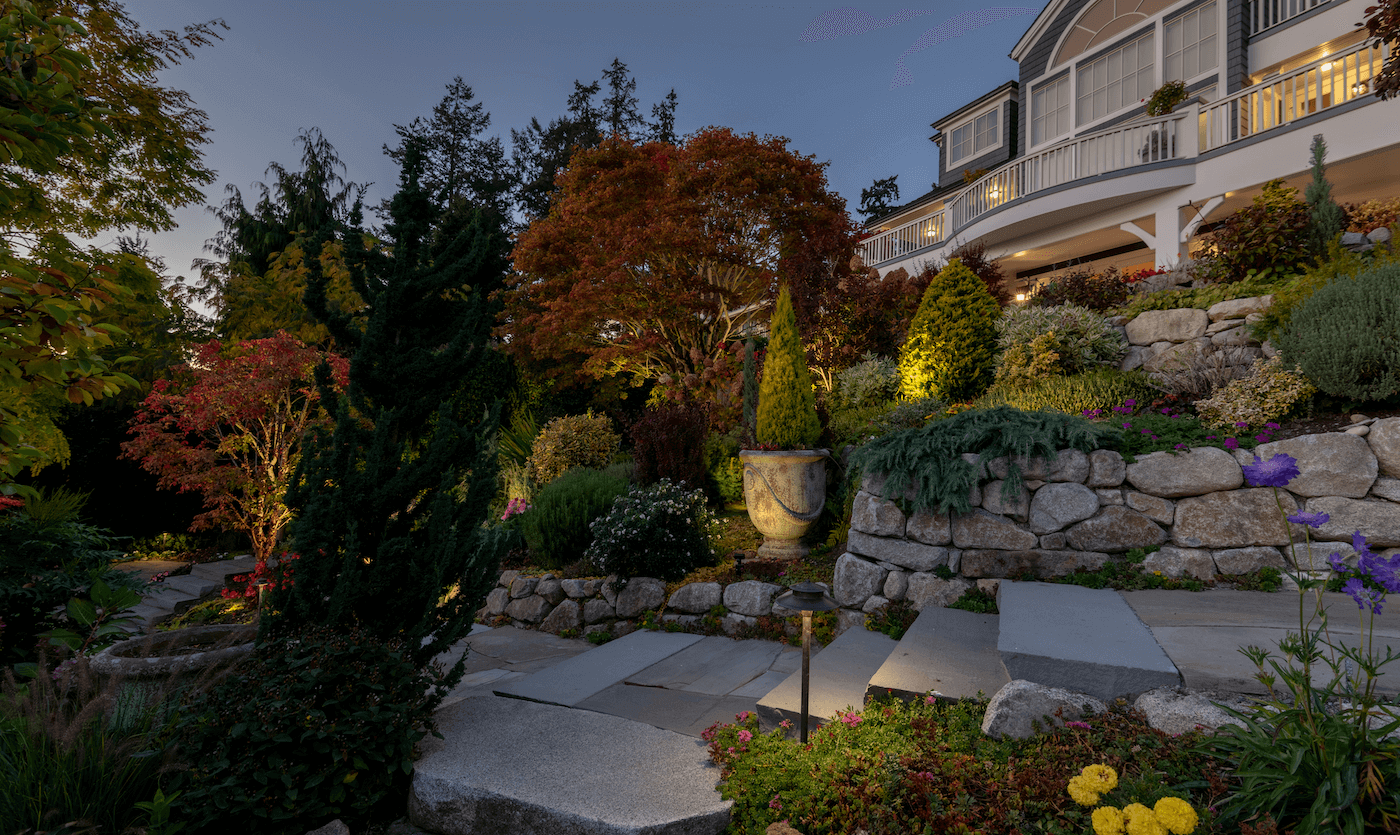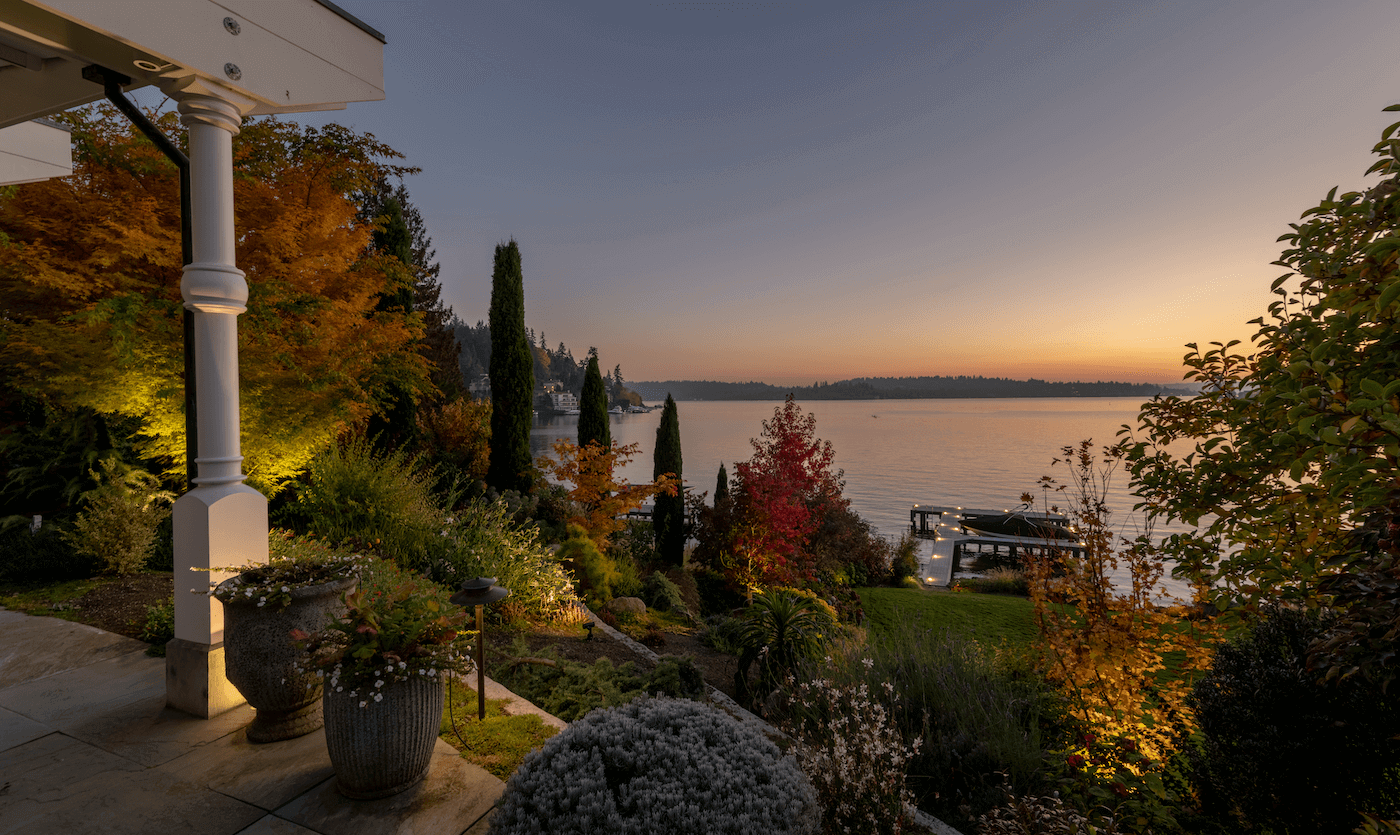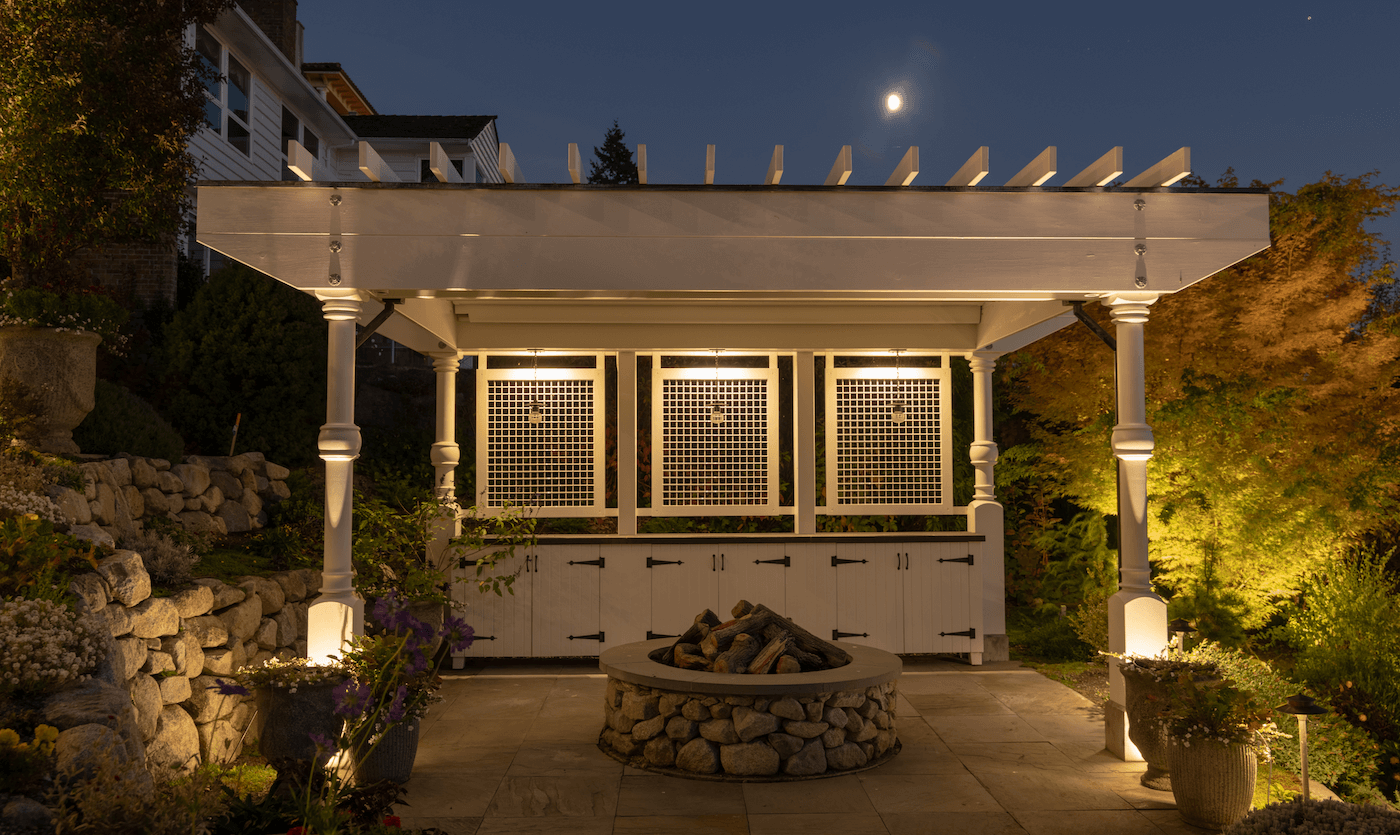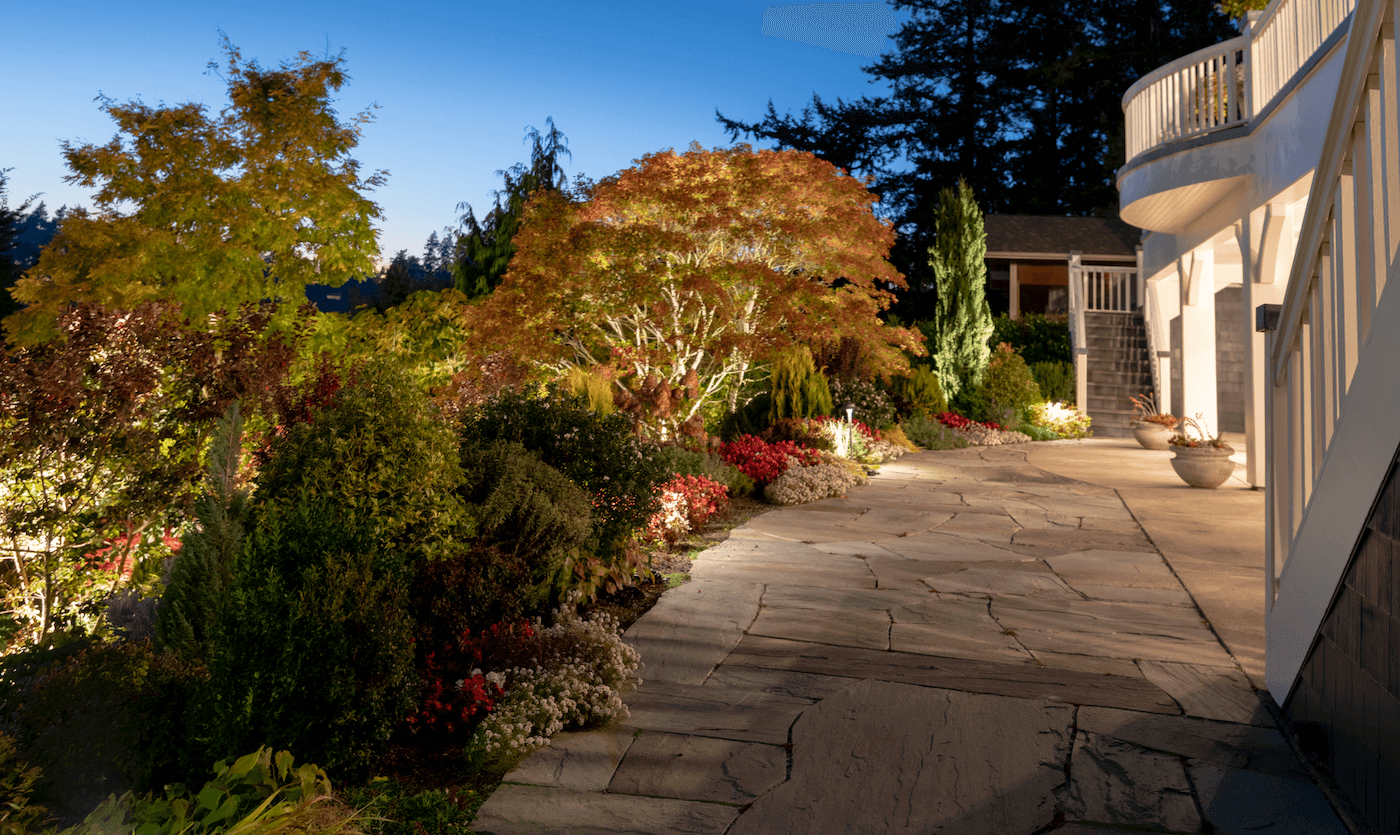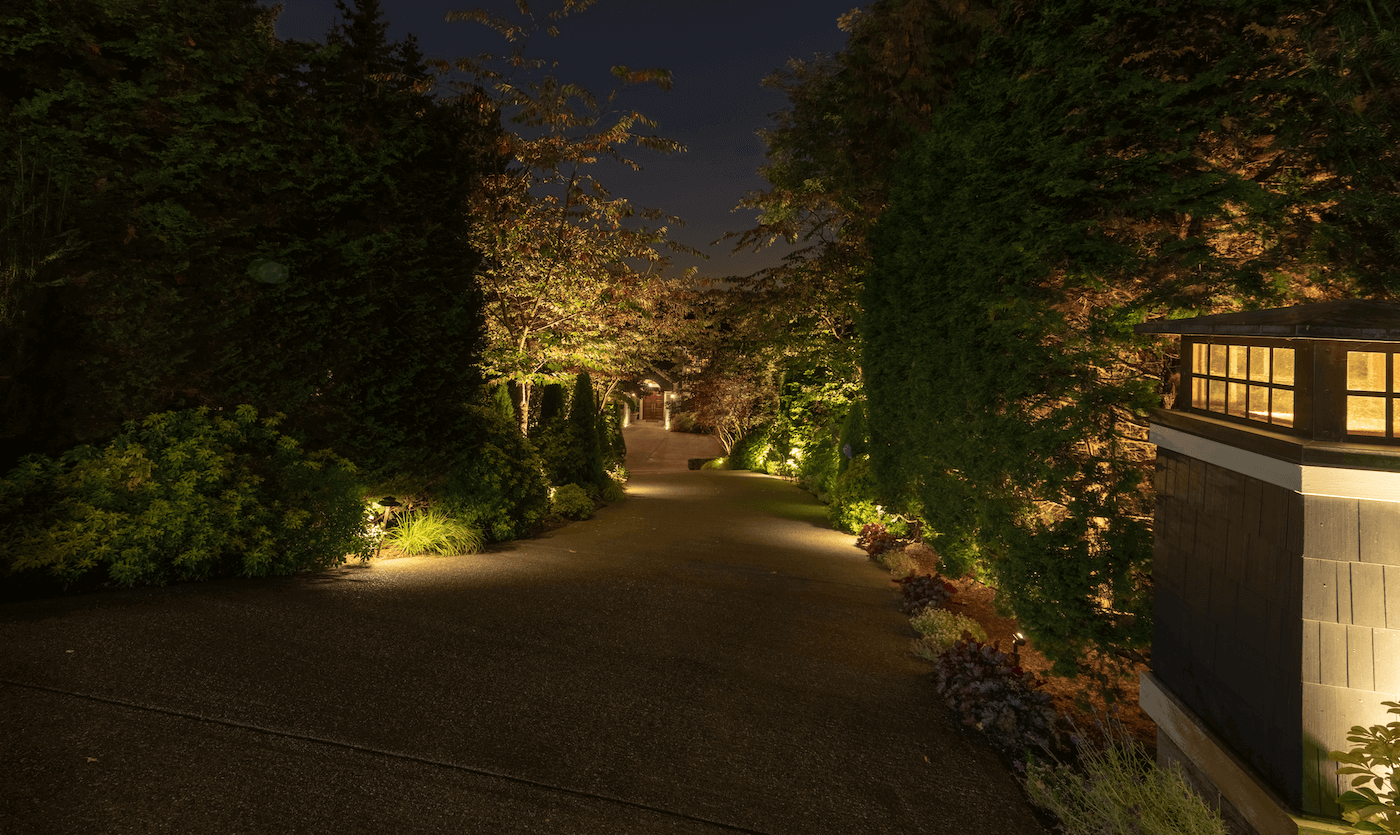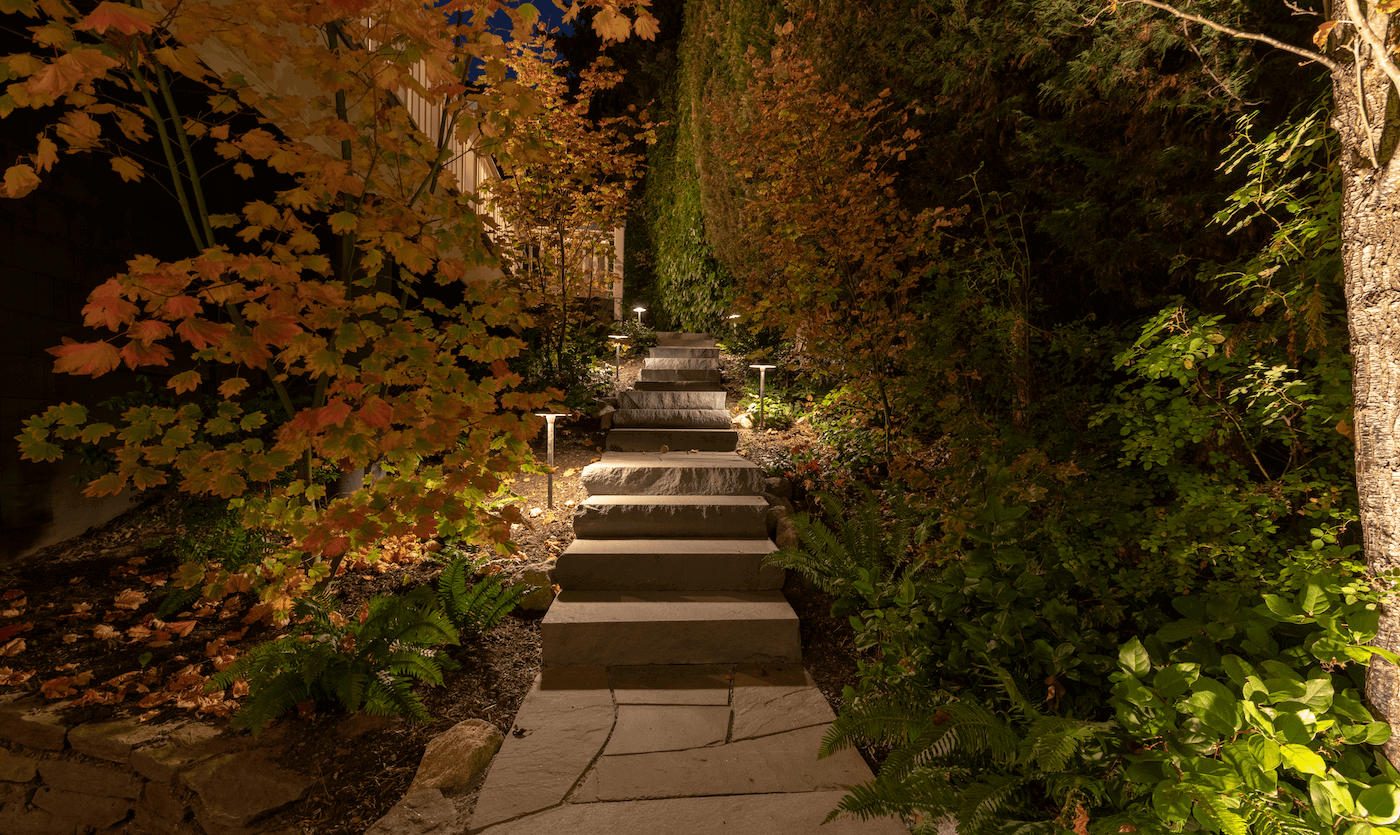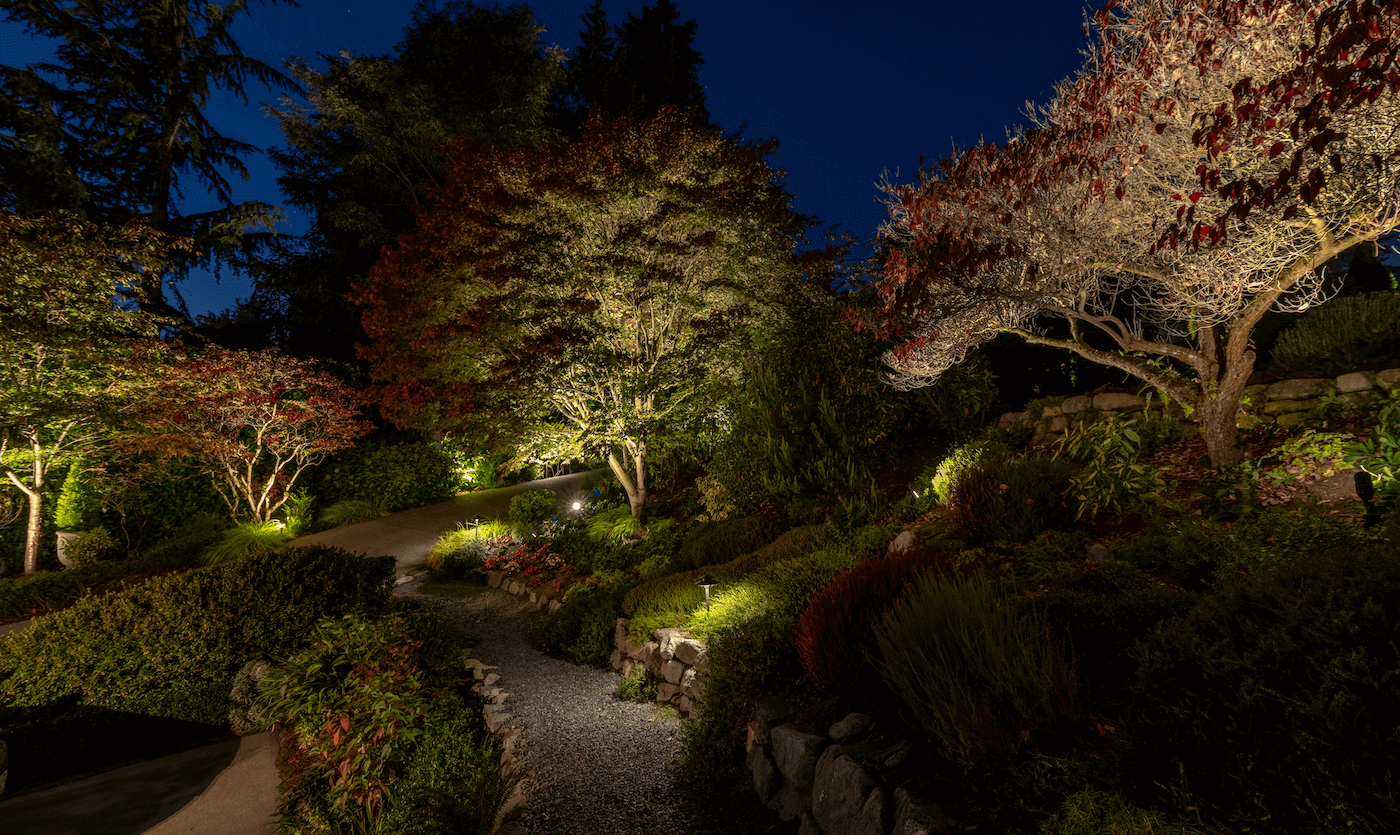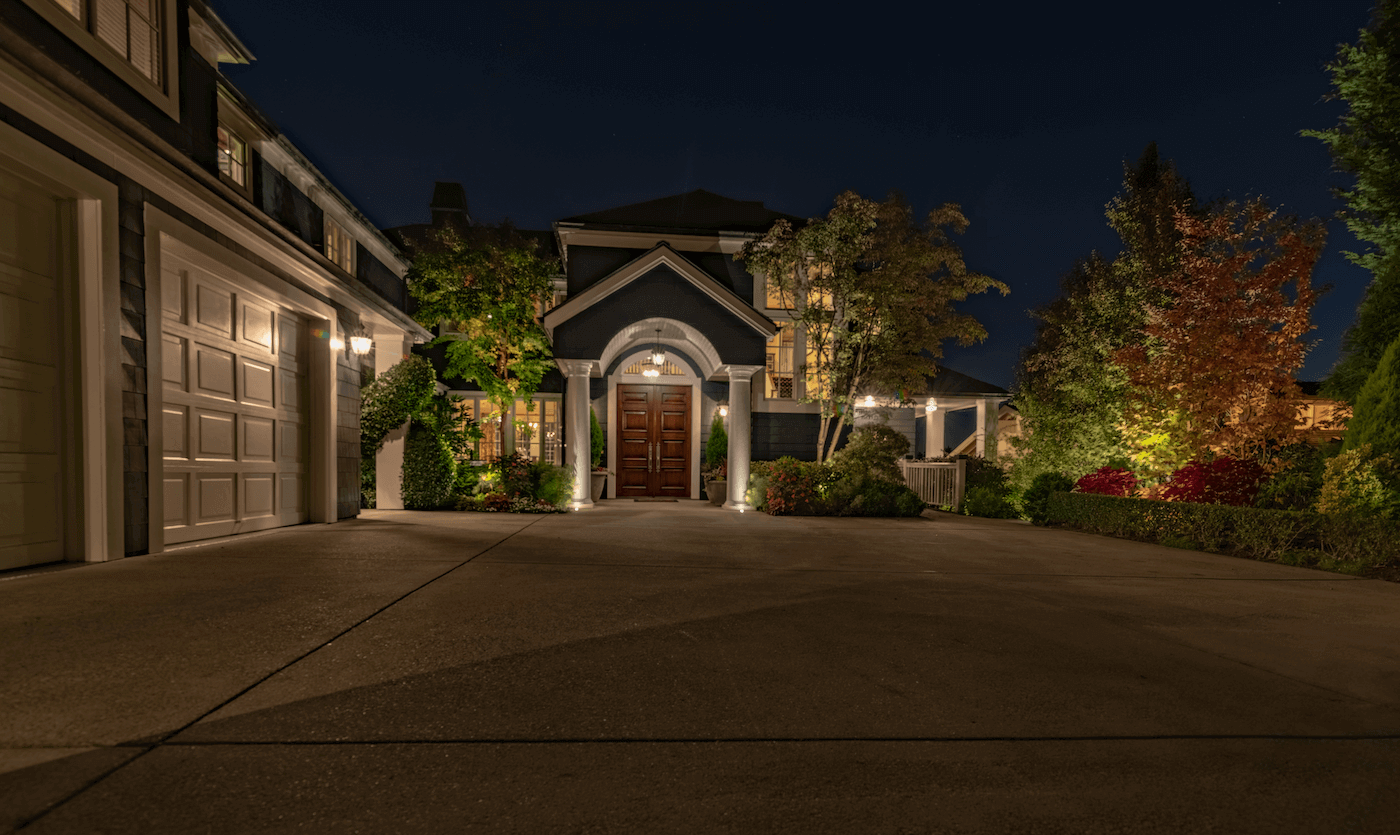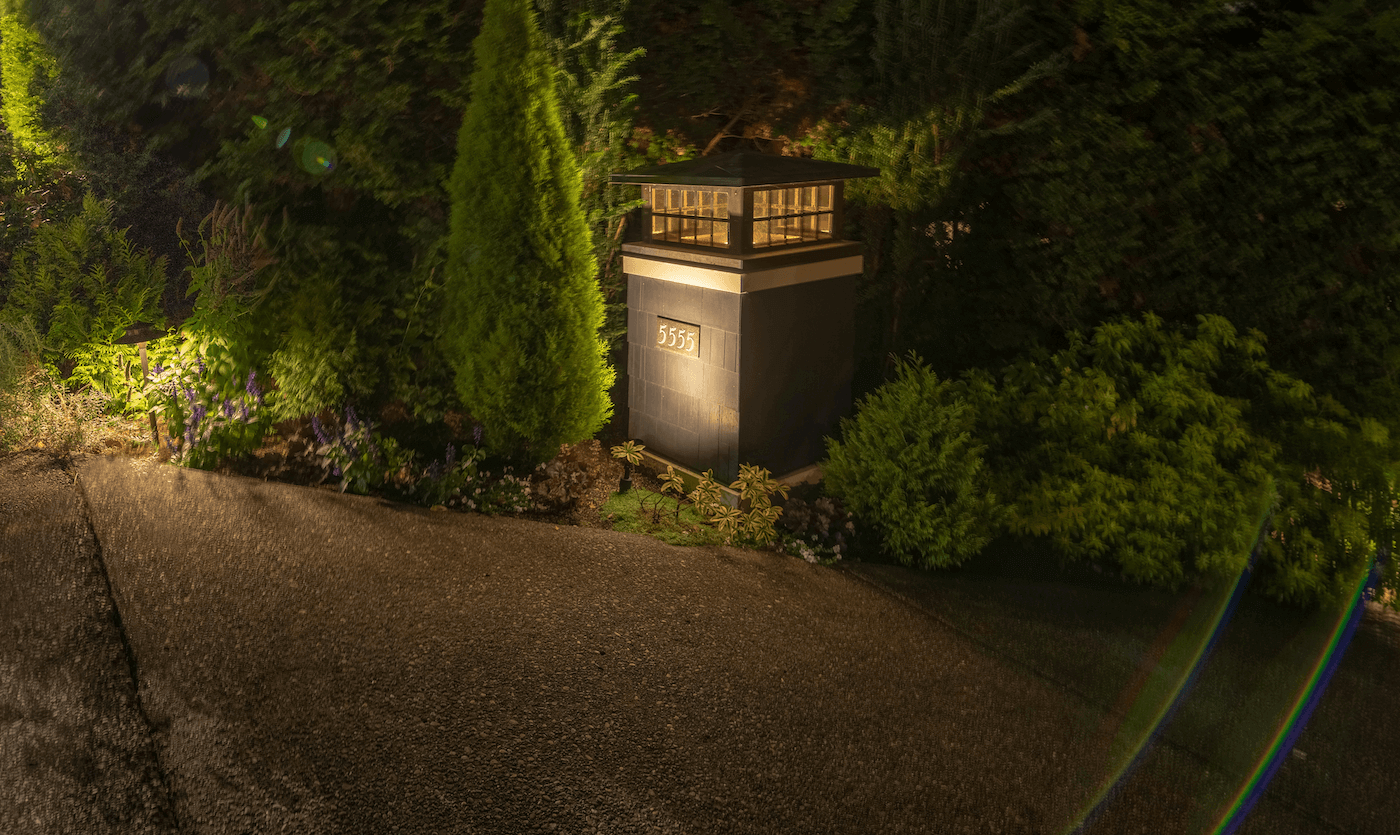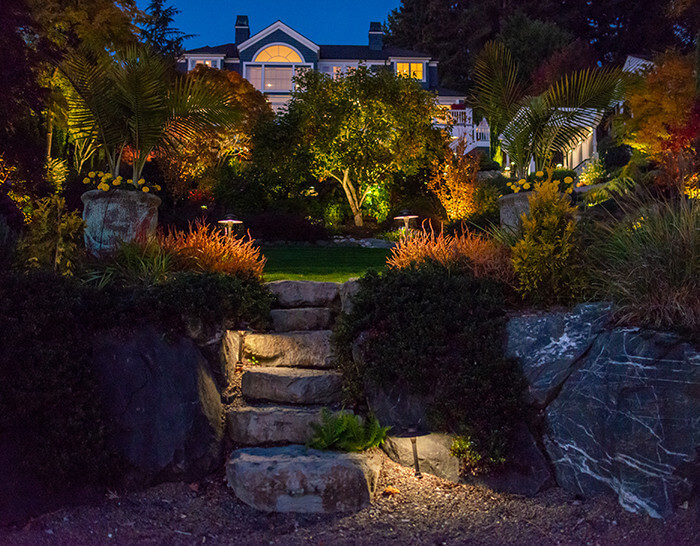 A multi-level waterfront garden
A 400 foot drop from the driveway entry to the water level, made for an intriguing design. Rambling paths, stone planters and a variety of vegetation and trees dispersed throughout were highlighted and creates a tranquil environment when the sunsets.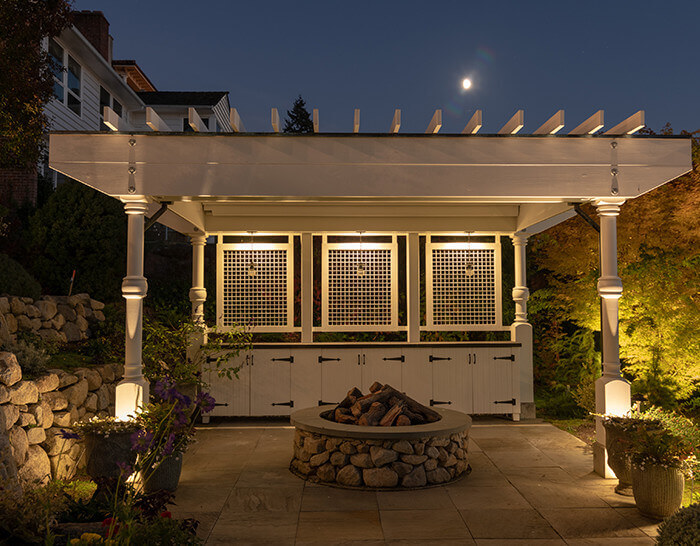 A safe firepit allows everyone to join in.
In order to allow guests enjoyment and safety, we lit the pergola pillars and the lattice work behind the firepit. Not only that, but this creates a focal point on the property and draws the eye the artwork.