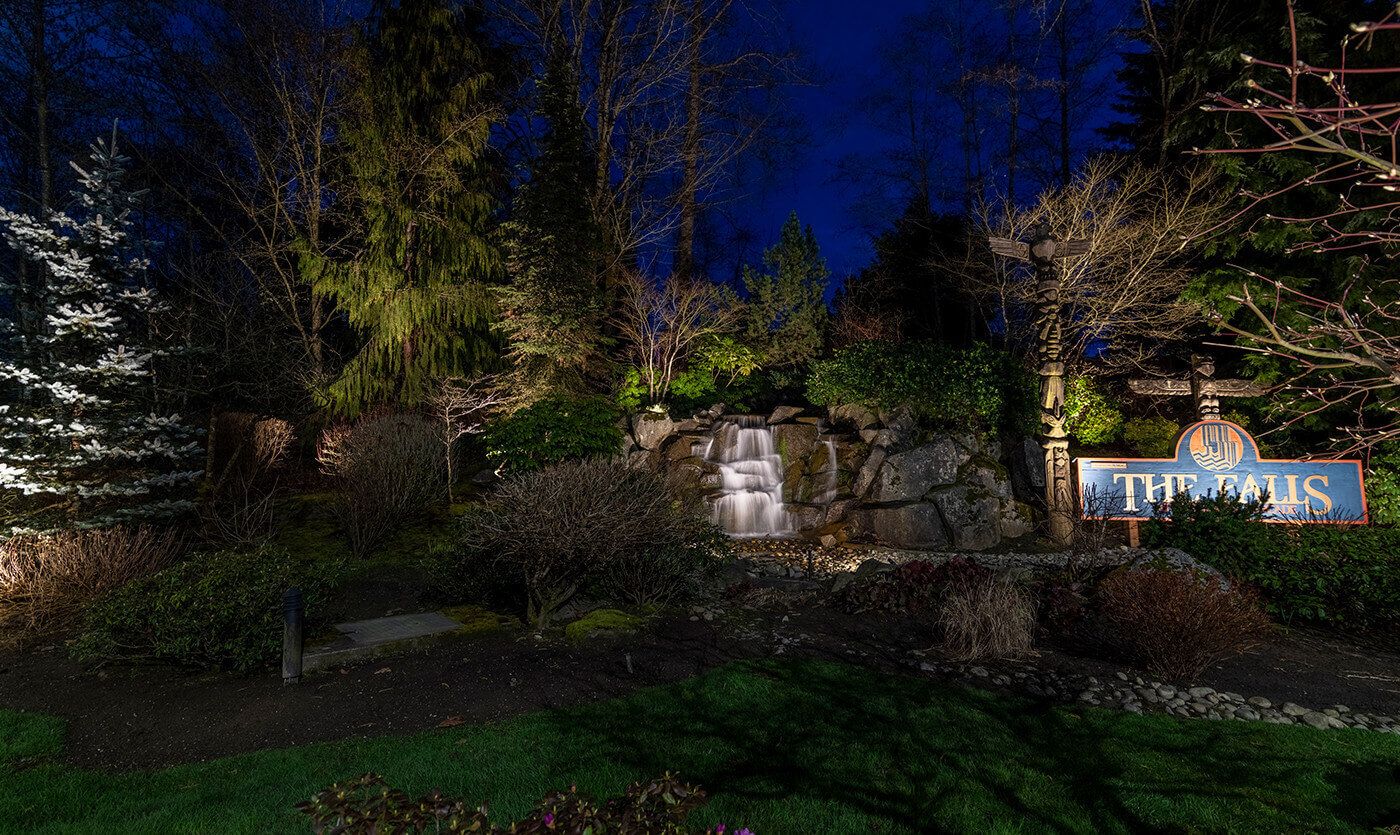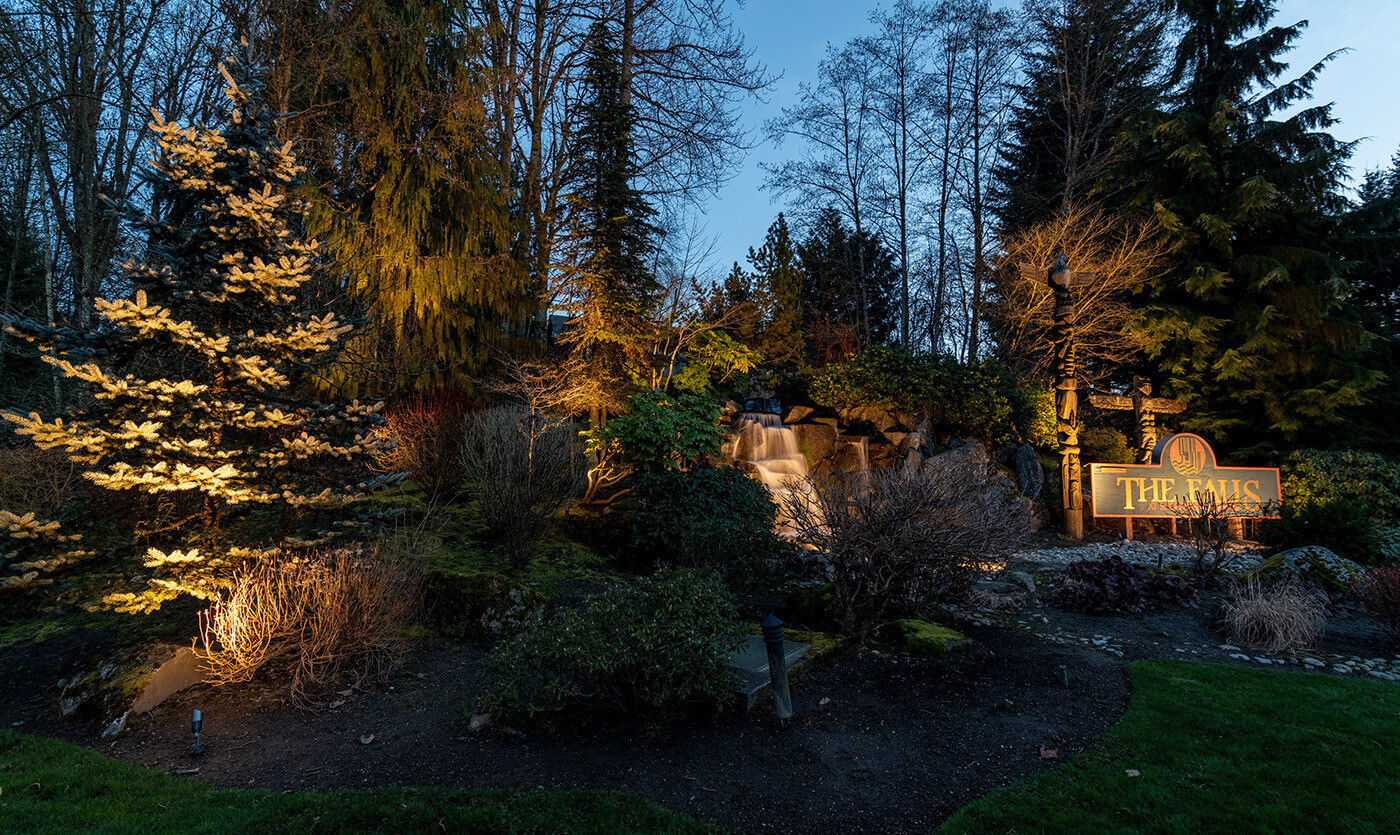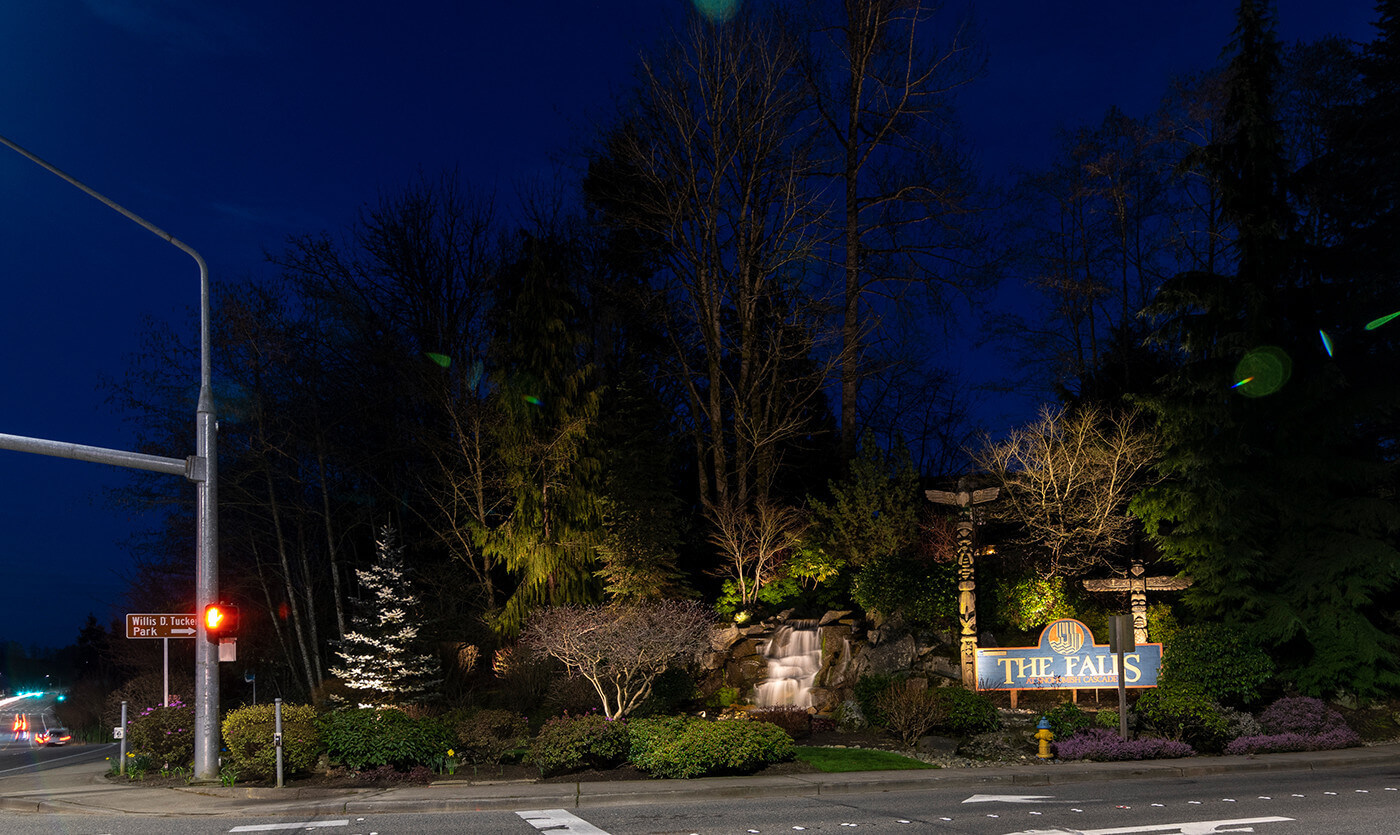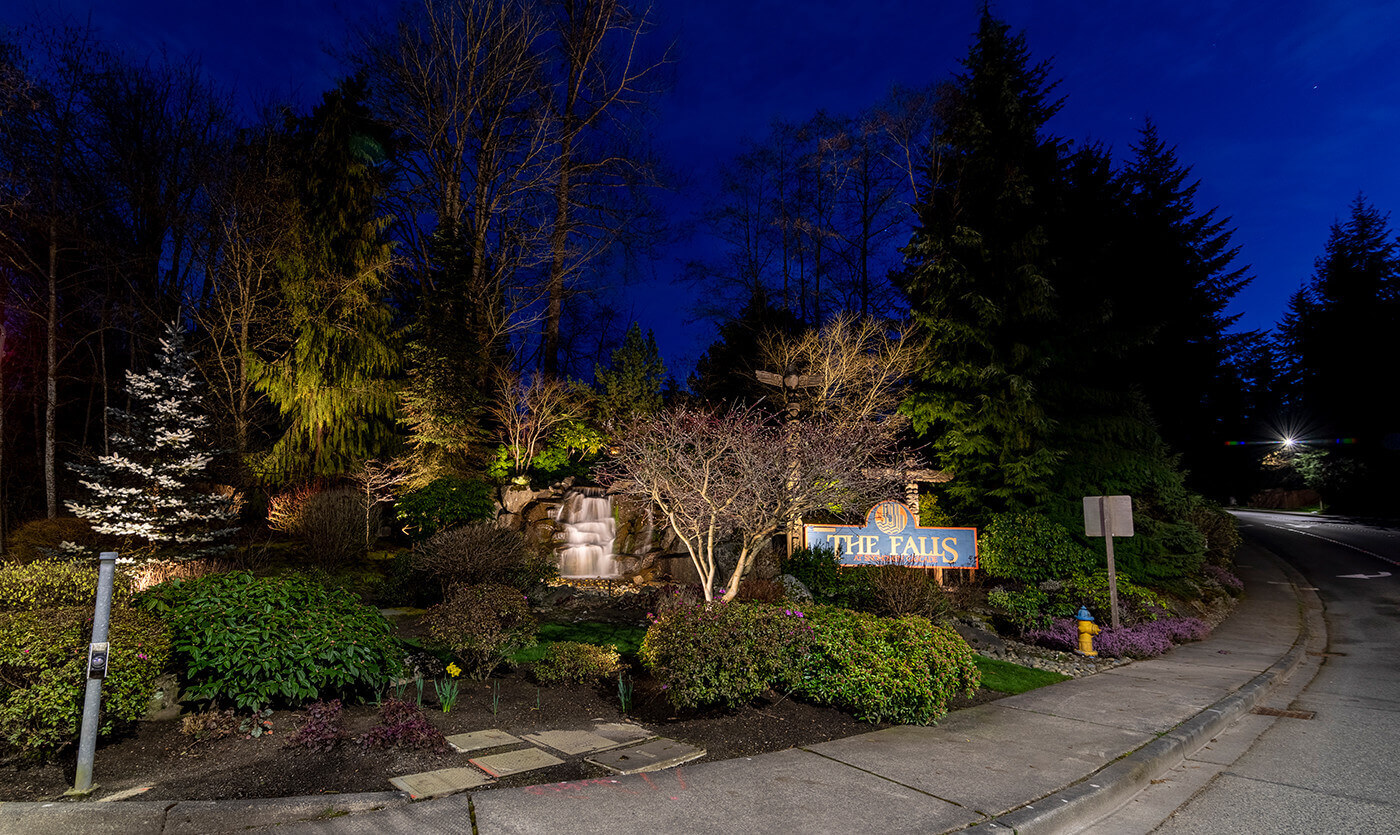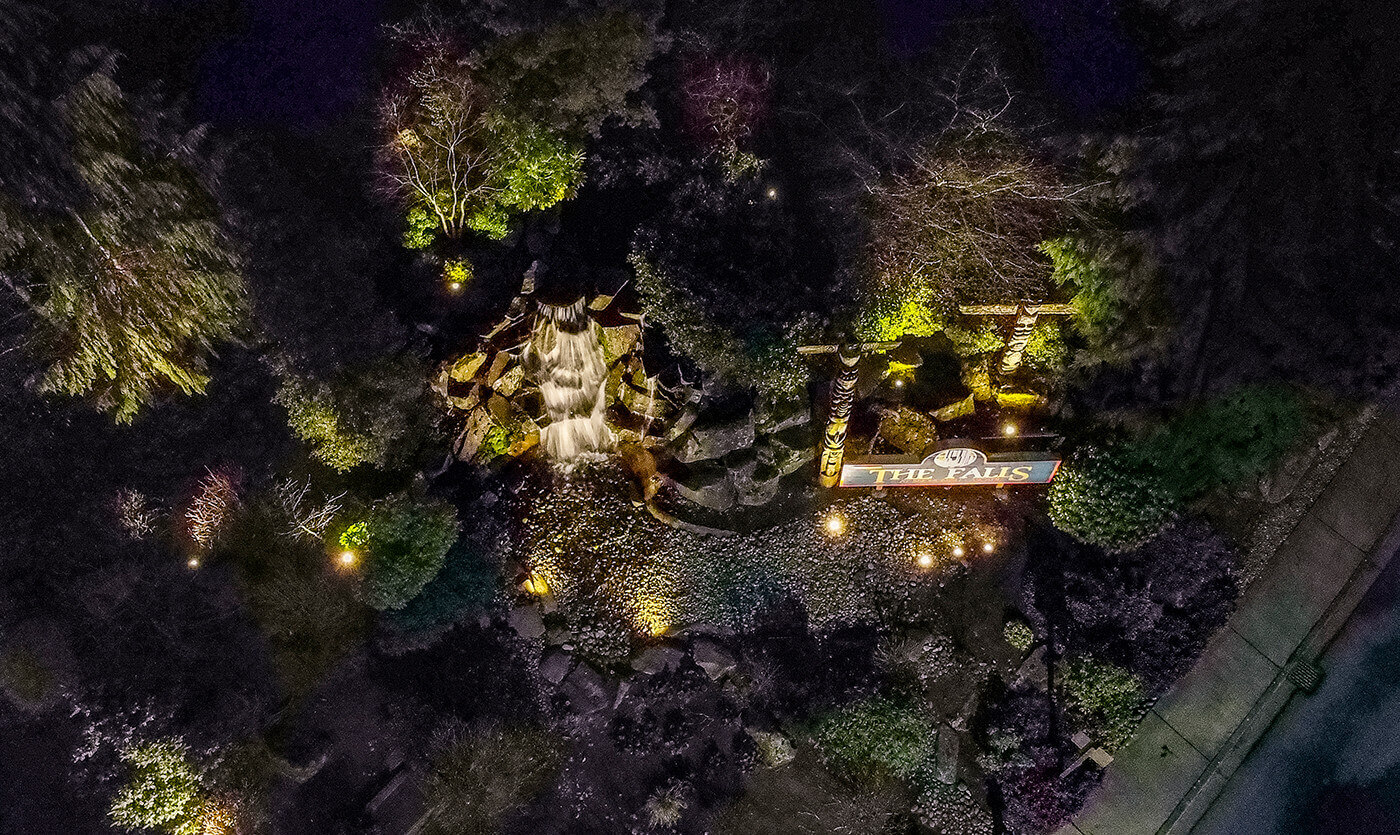 The Falls at Snohomish Cascade
HOA Community
HOA brings magic and wonder to corner entrance
What was once a dark and dreary corner, now highlights some of the beauty of the region. A cascading waterfall descends over rocks and boulders. A stately totem pole crafted by the Snohomish people is a monumental art piece reminding passersby of the rich heritage that exists in the valley. The 6w LED uplights bring a focus and sense of pride to the community.
Designer
Mary Peterson
Installer
Craig Peterson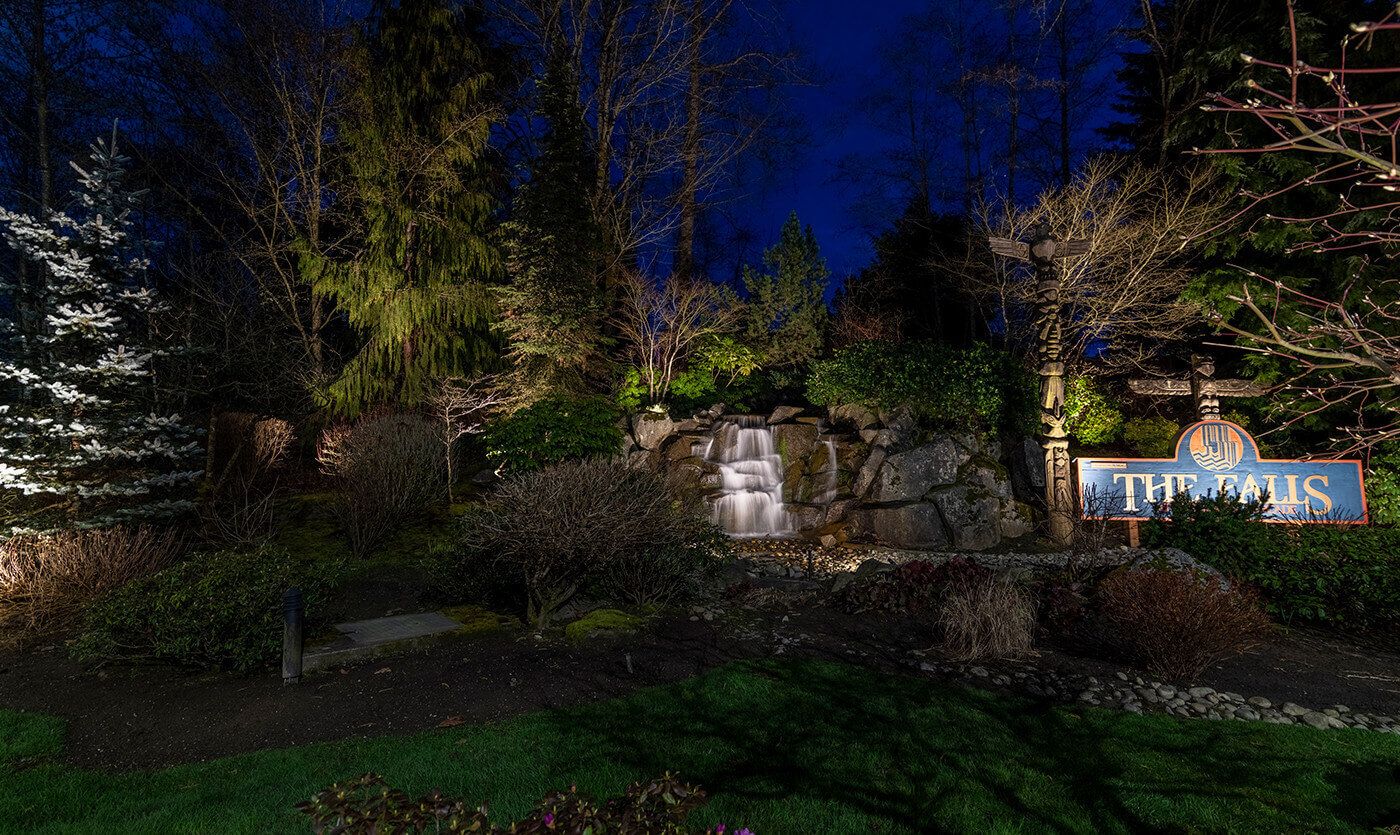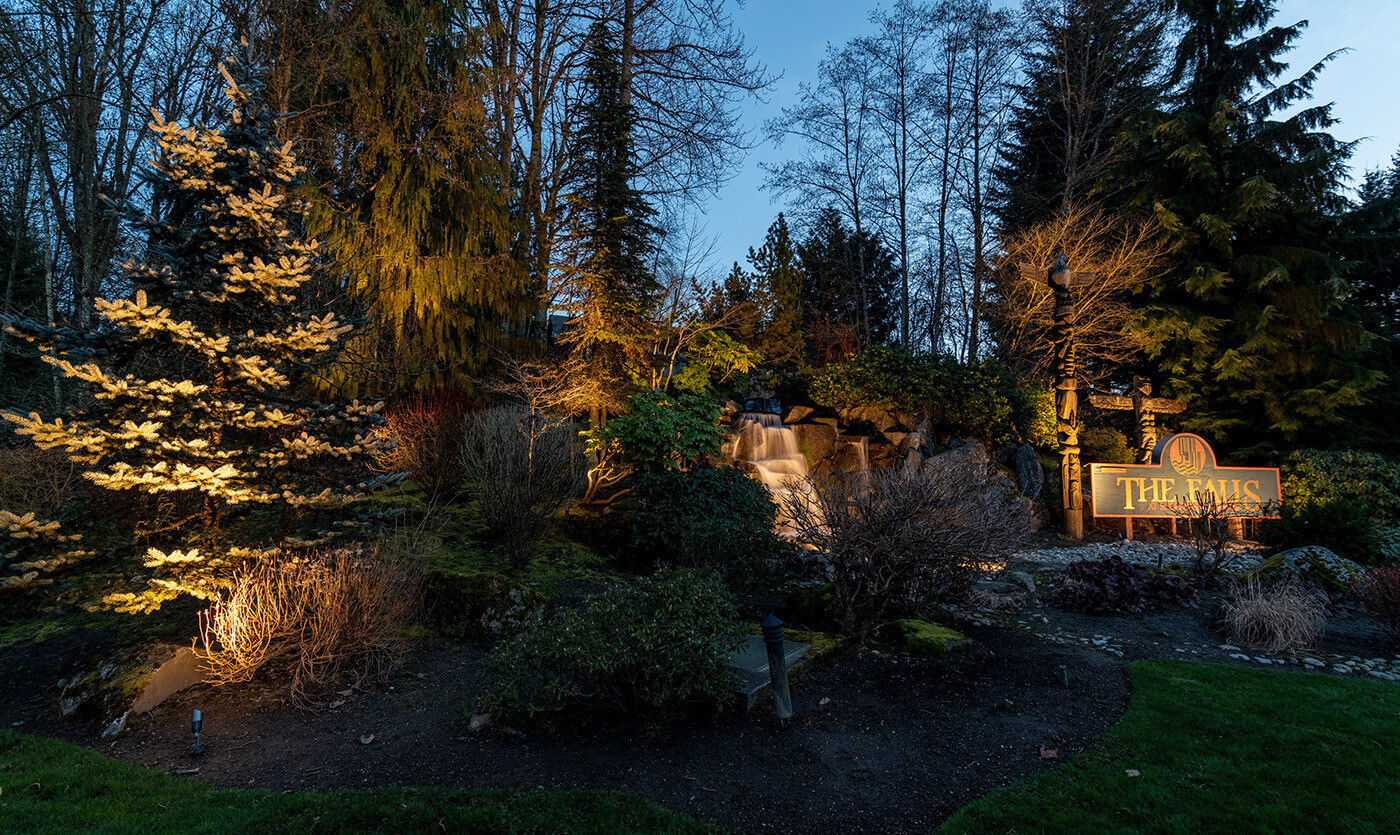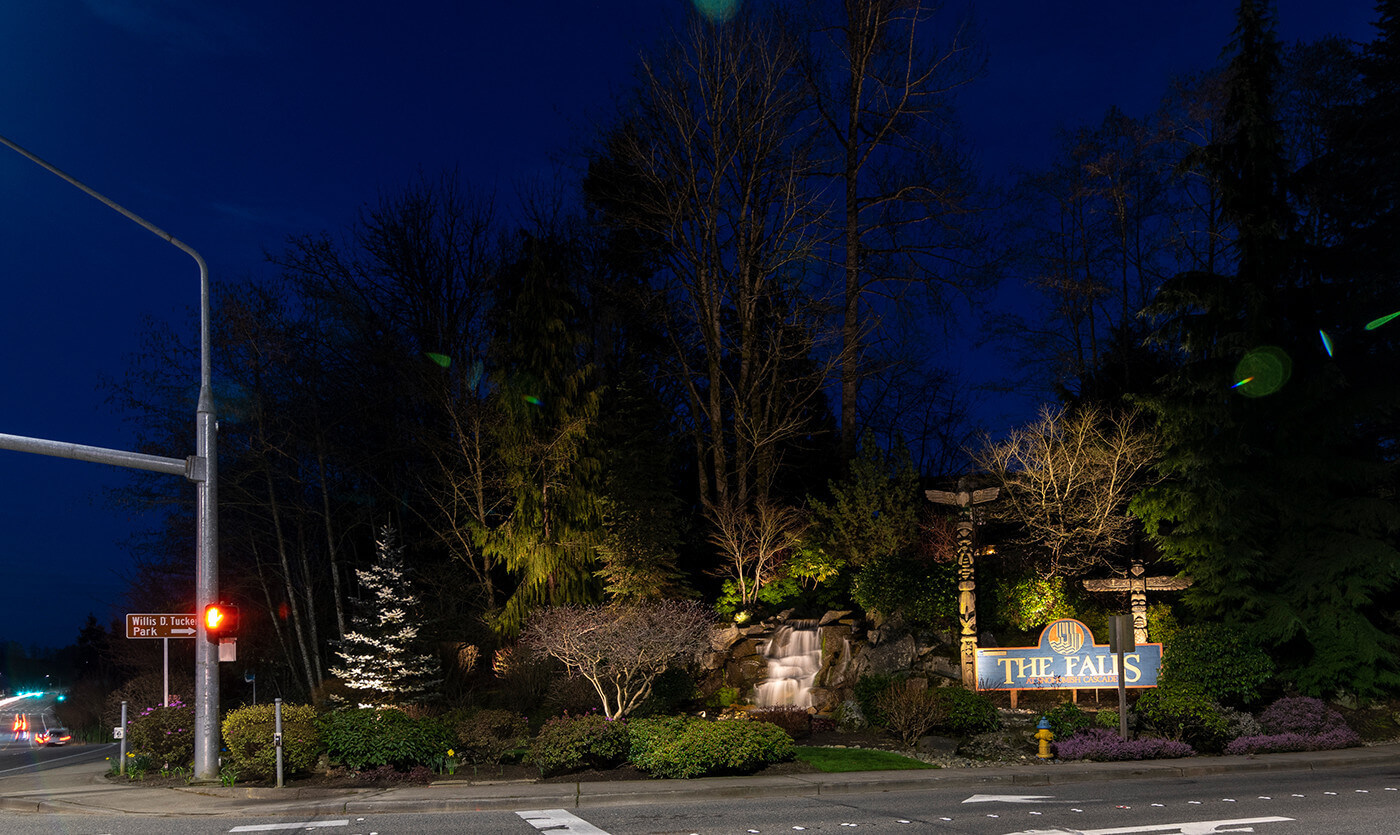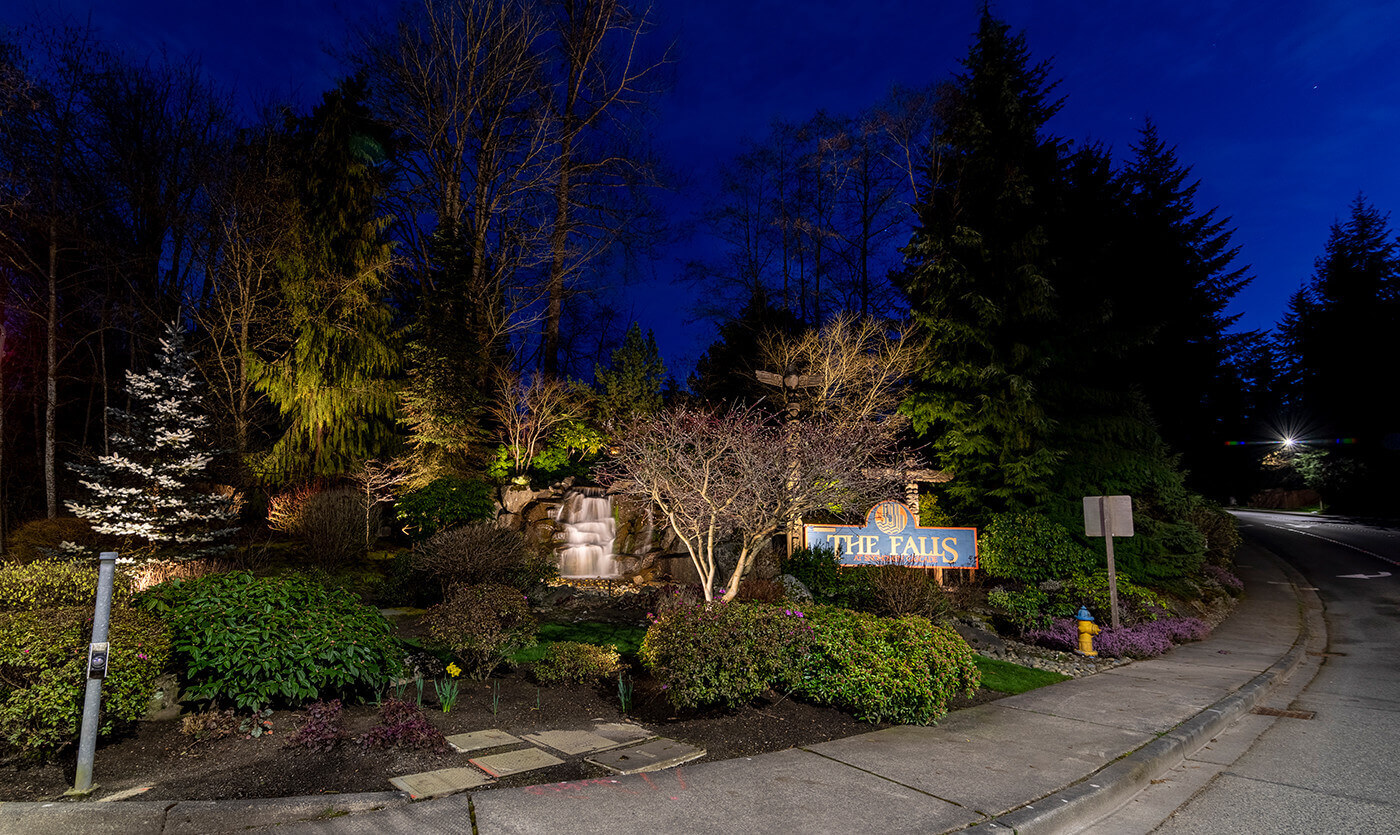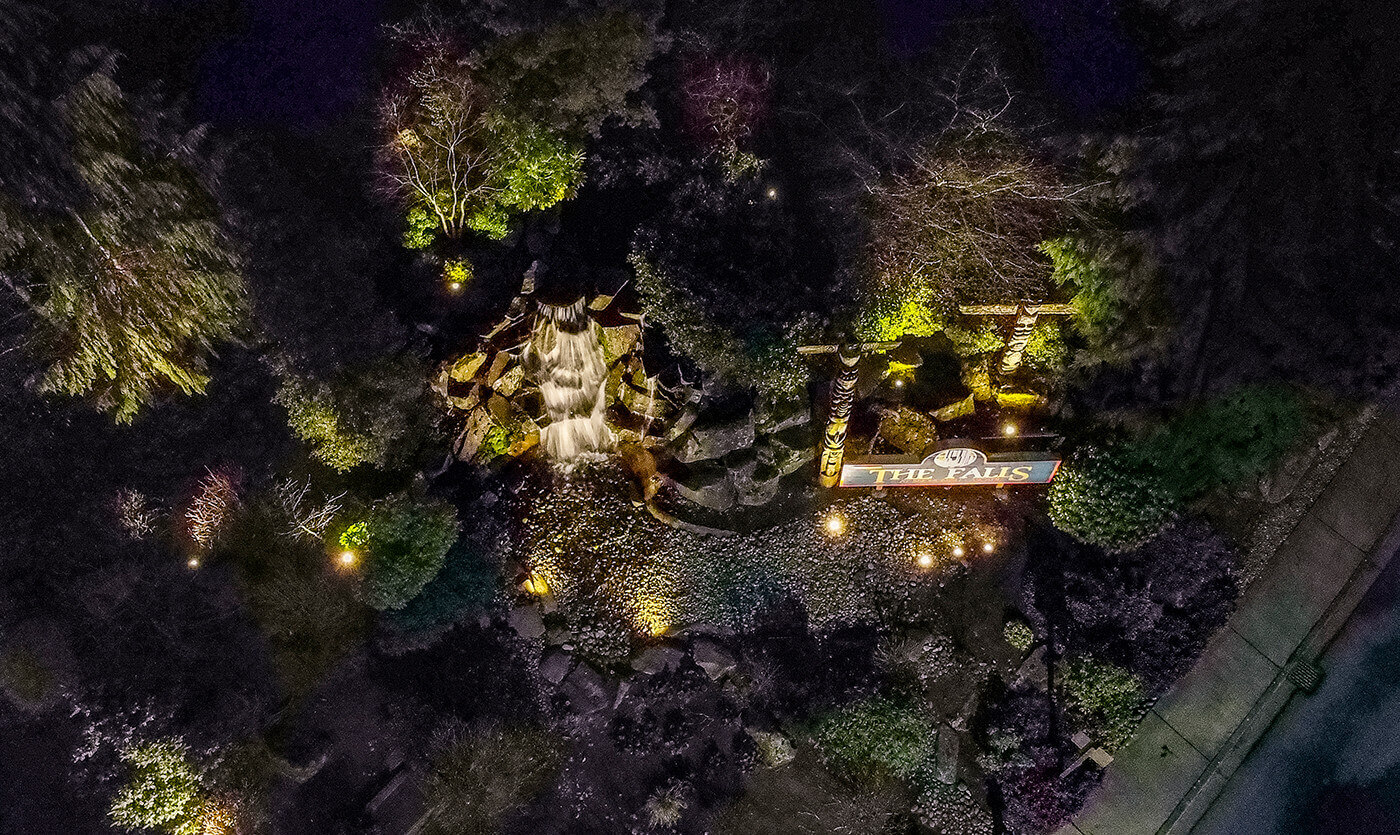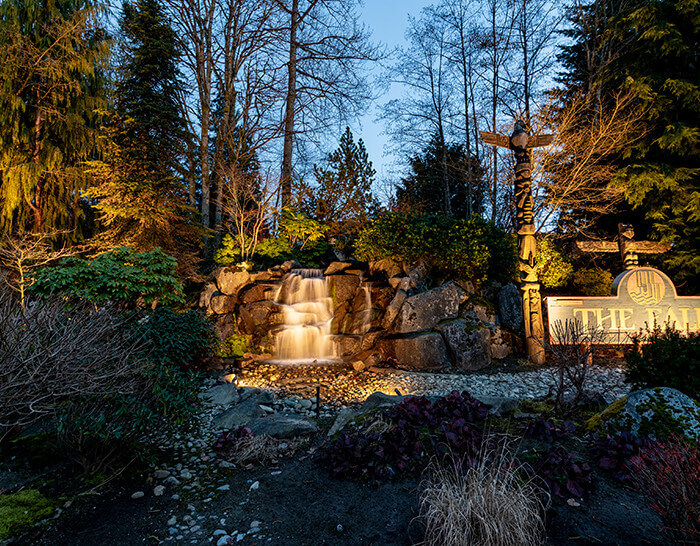 A series of waterfalls trickle into a pond
To showcase the beauty and splendor of the water feature, we placed wall washers throughout the garden to create an overwhelming effect of grandness. While photos don't show its grandeur, this cascading fall is 20 feet high.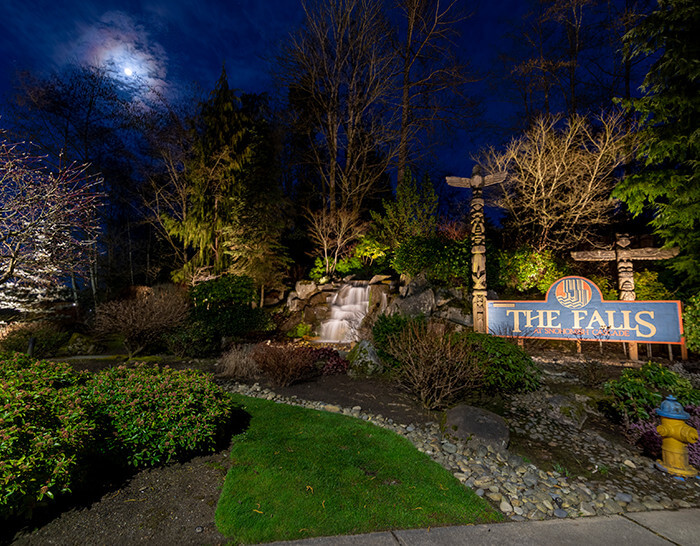 Highlighting Community Pride
While it may not look like a lot of lights, we used half a dozen varying lights on the HOA sign and totem poles alone. We wanted to capture the height of the totem poles but also make sure the sign was illuminated with maximum brightness. Our LED integrated fixtures have made the corner of Snohomish Cascade Drive warm and welcoming.