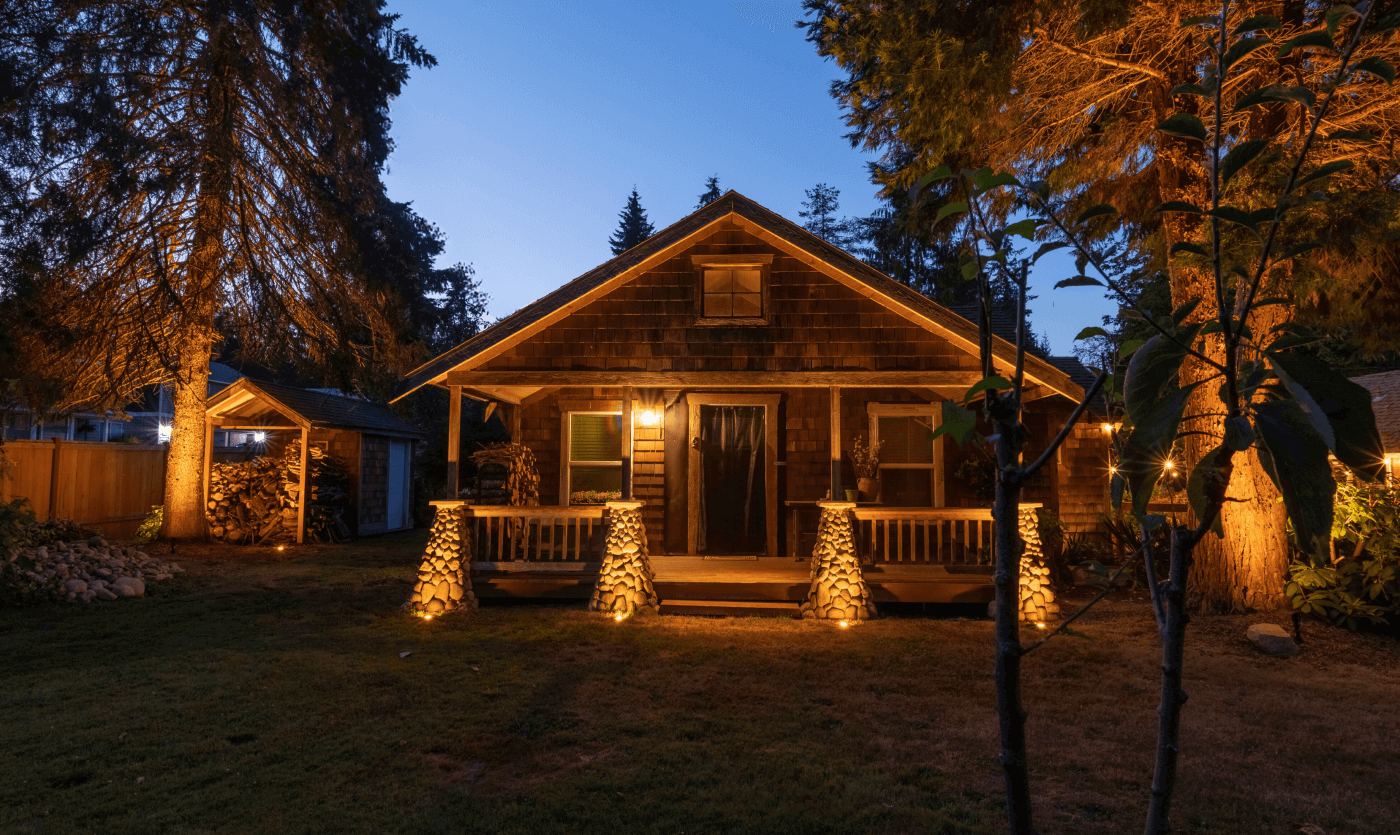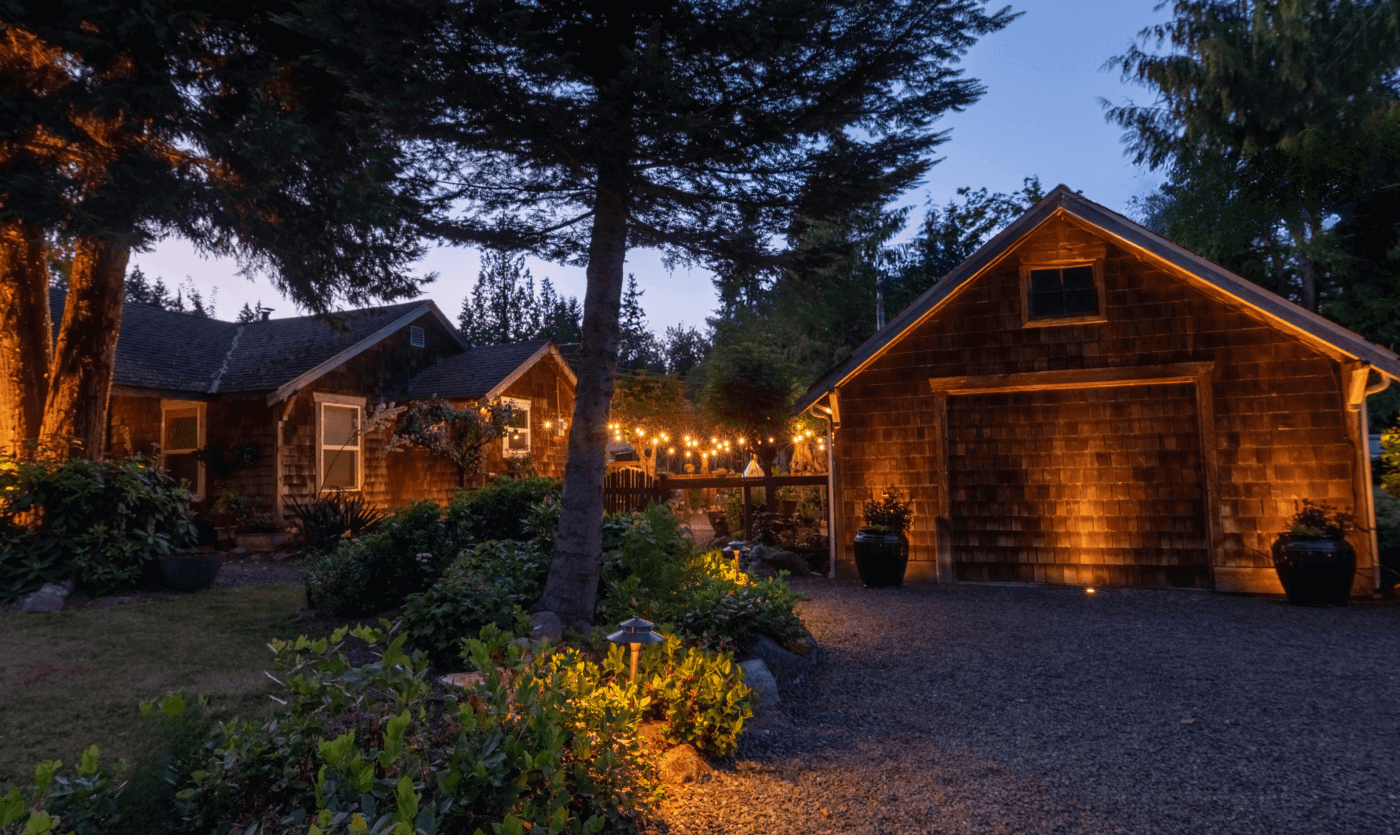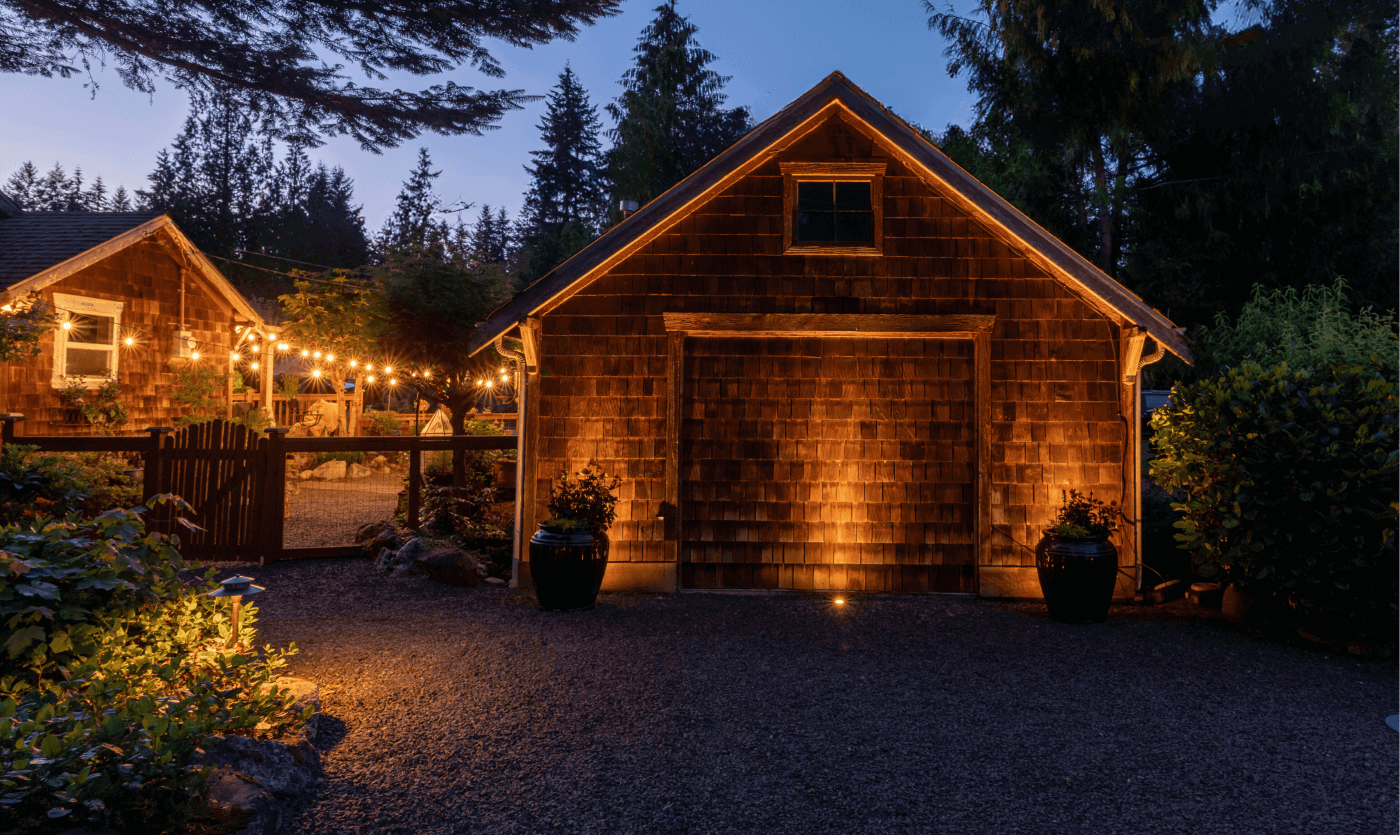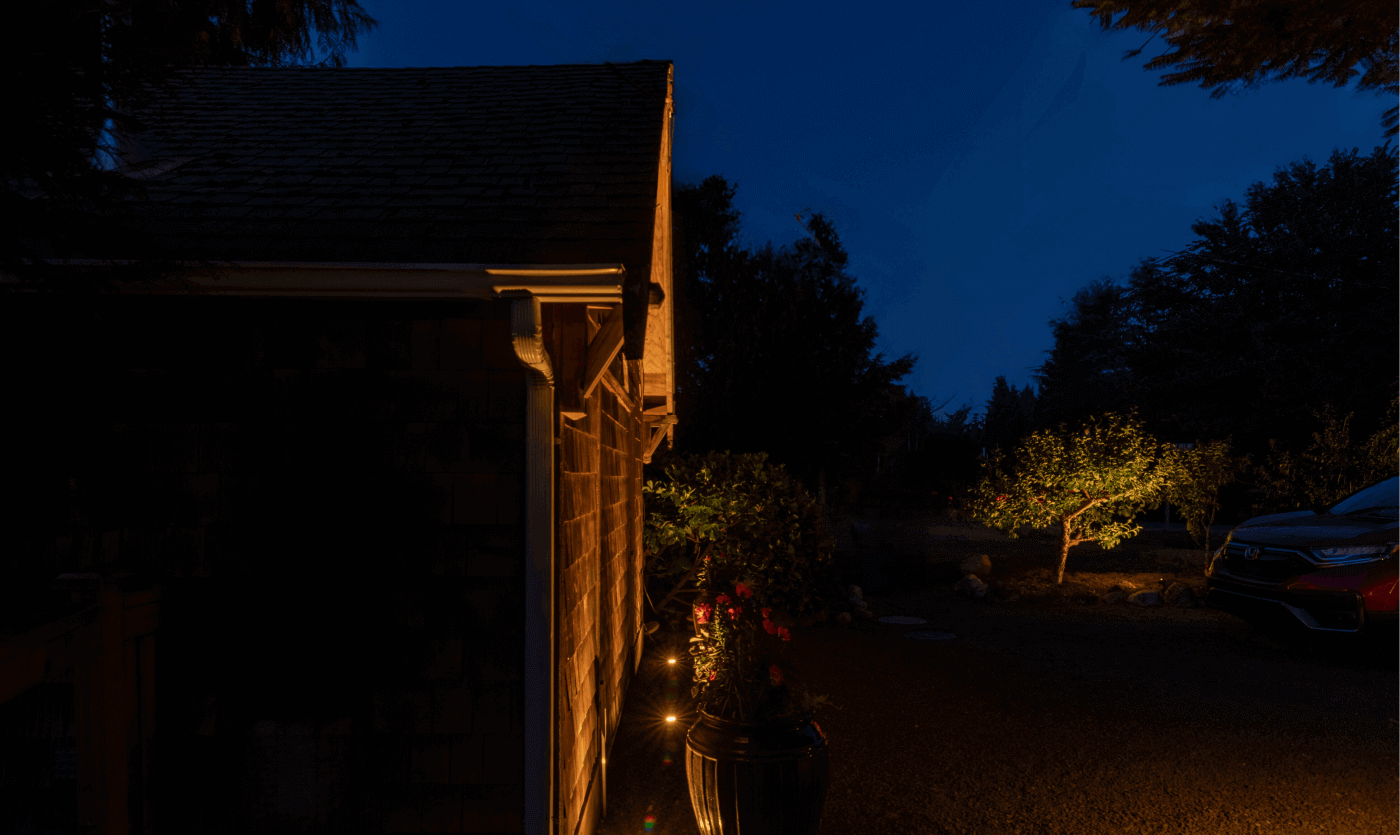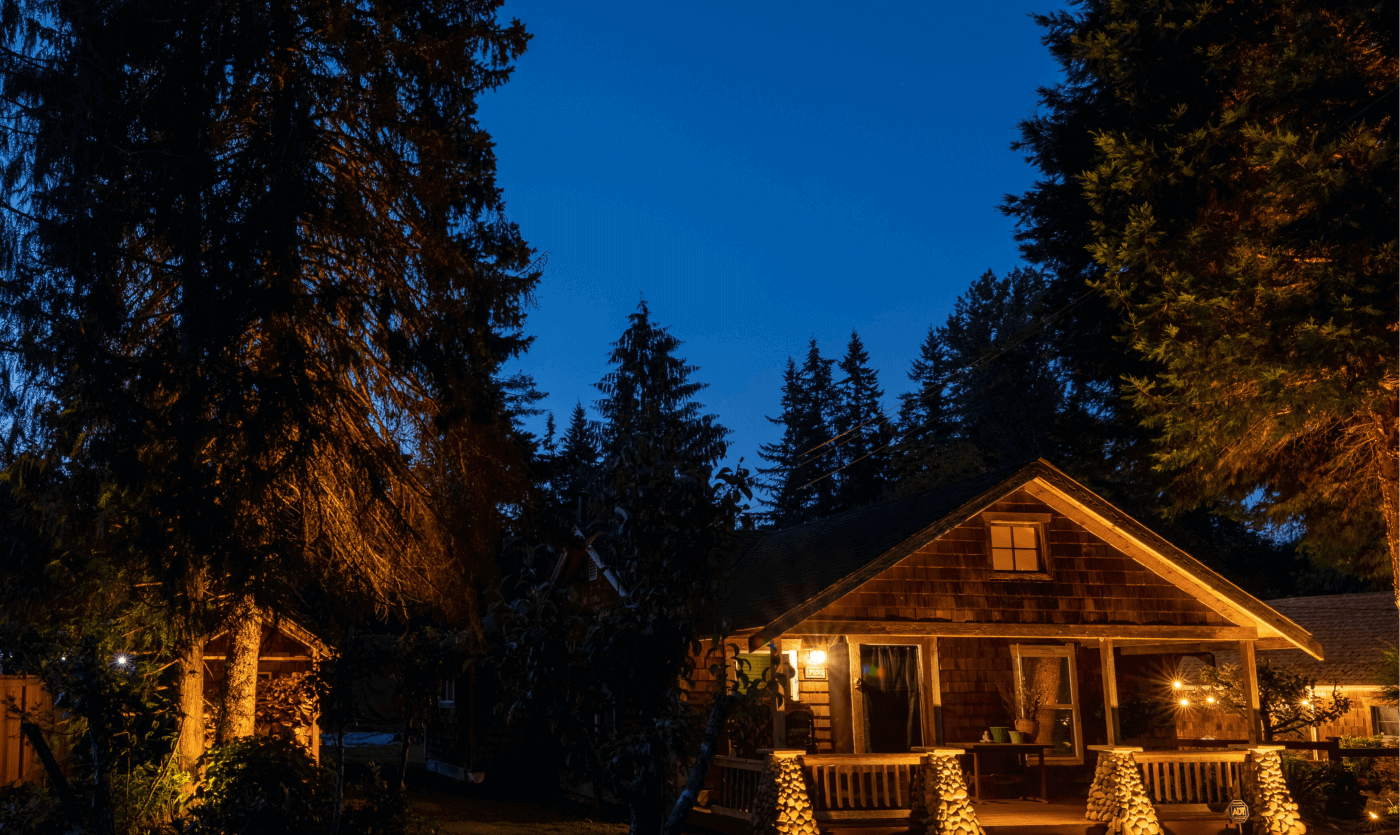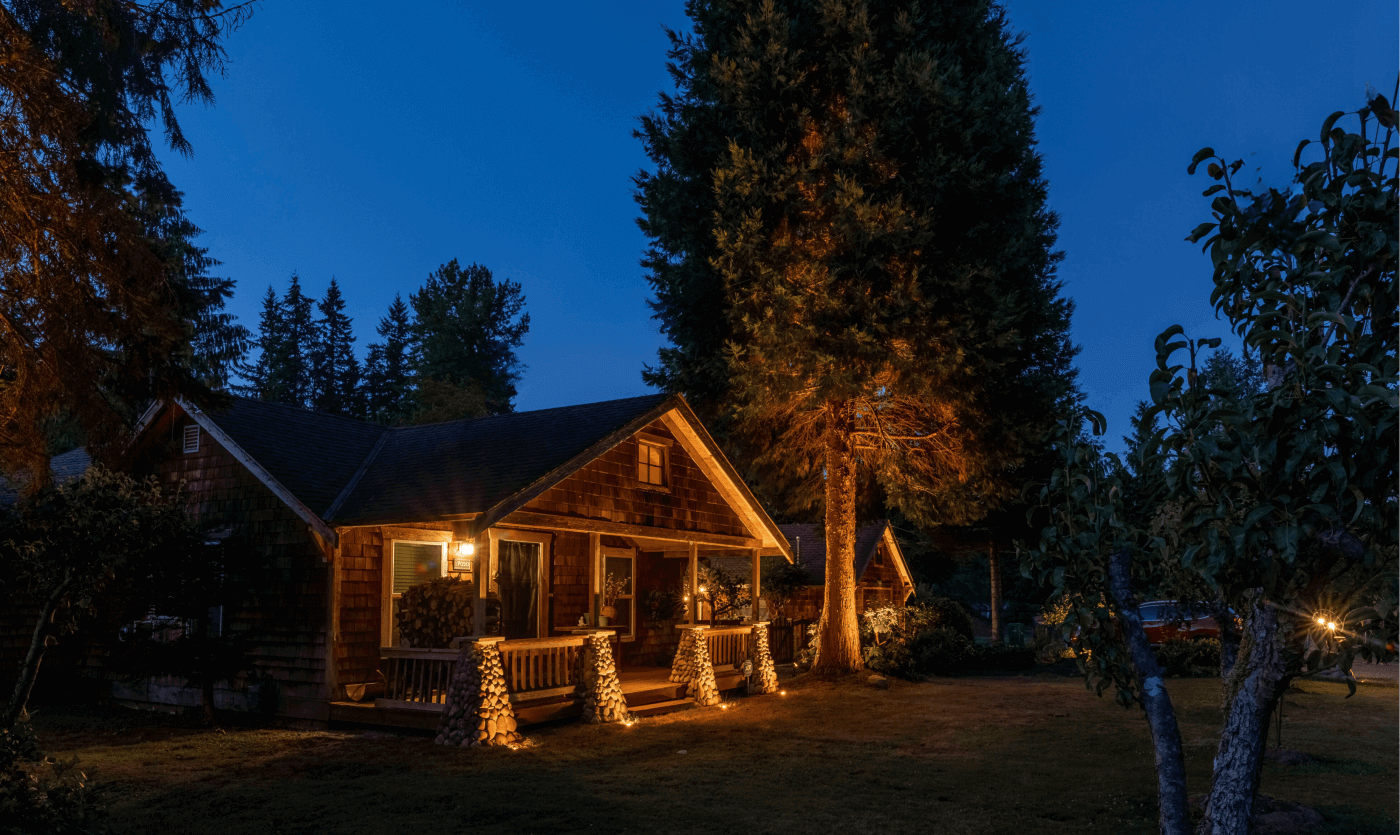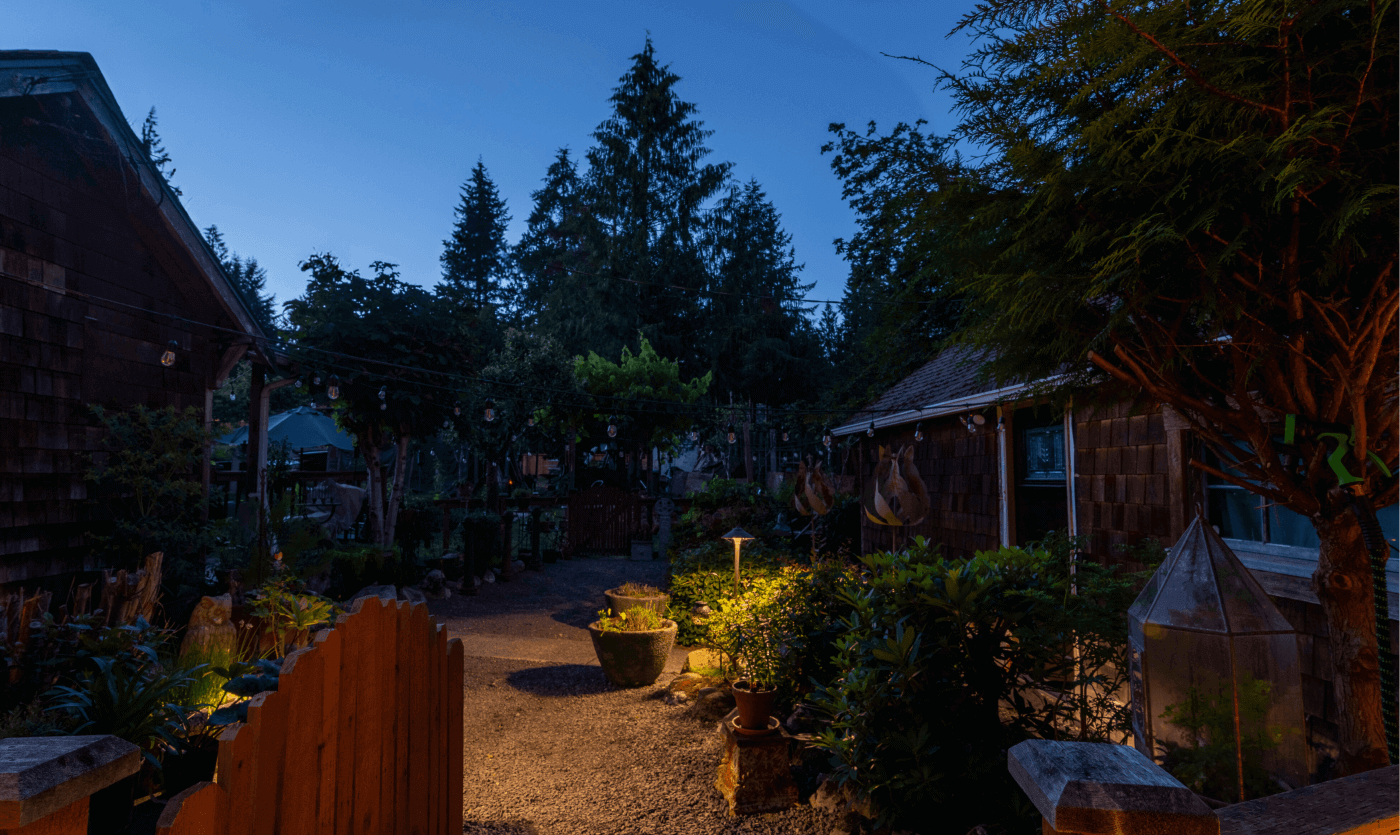 Woodinville Cottage
Woodinville, WA
This adorable cottage with river rock pillars was illuminated with our Sunset product line. This warm color tone brings out the warmth of the dark siding and creates a magical fairyland.
Well lights that sit flush in grade are along the front pillars so there is no interruption for the lawn care company to have to maneuver around. Uplights of various lumen intensities highlight the trunks and branches of the trees.
Well lights are also on the driveway pillars and the face of garage.
A couple of pathlights lead the way to the front door along the drive and a wash of light onto the siding eliminates a dark corner.
Designer
Mary Peterson
Project Manager
Max Peterson
Installer
Zach Peterson