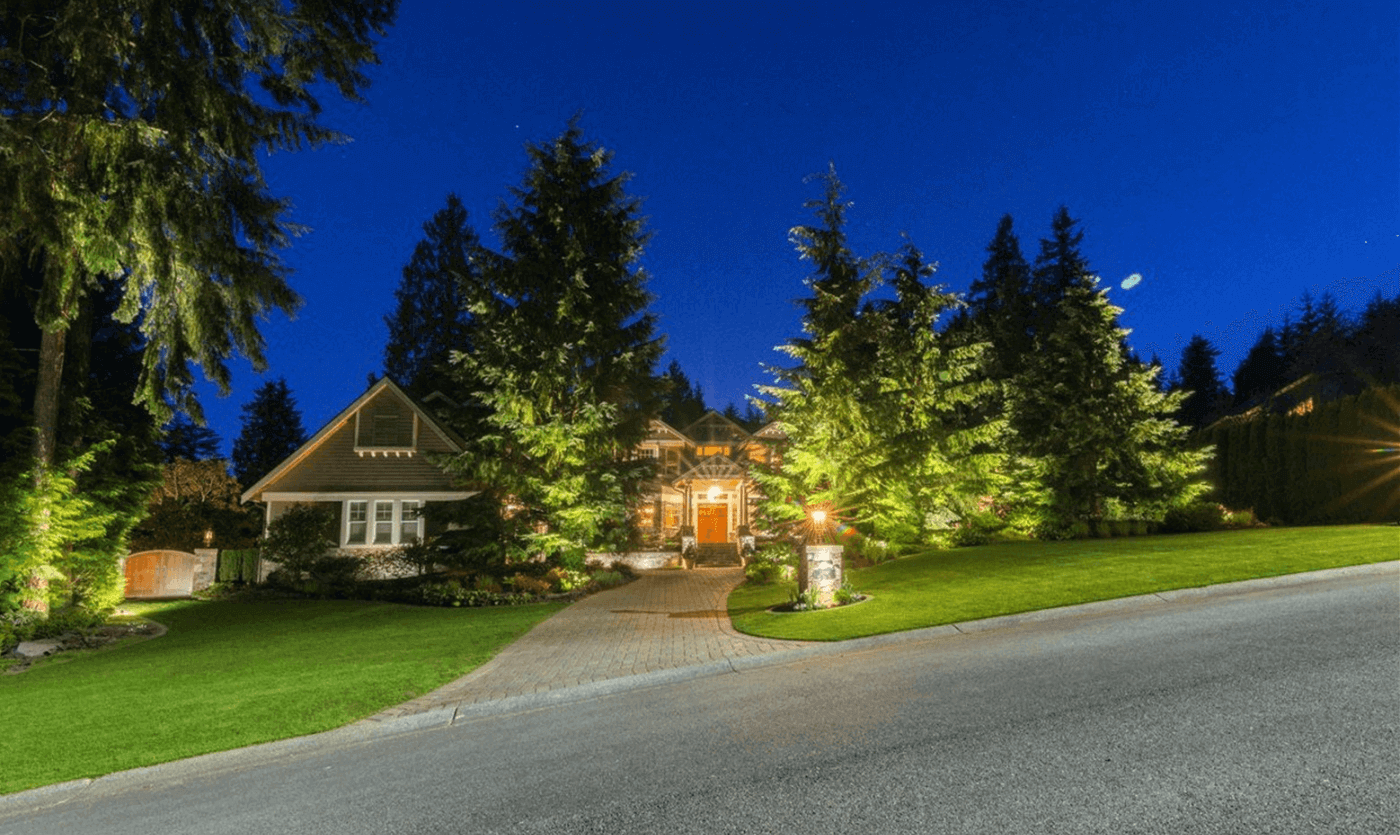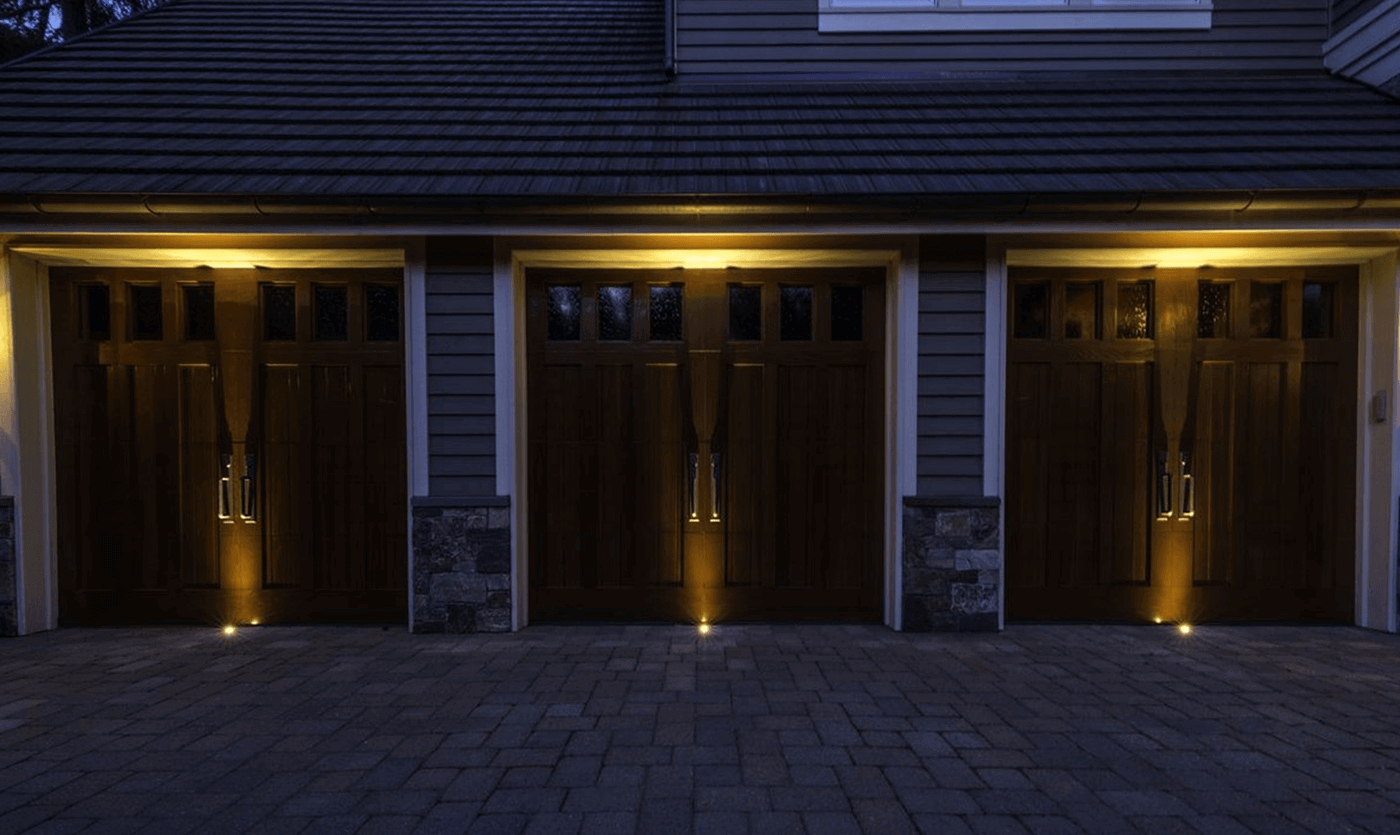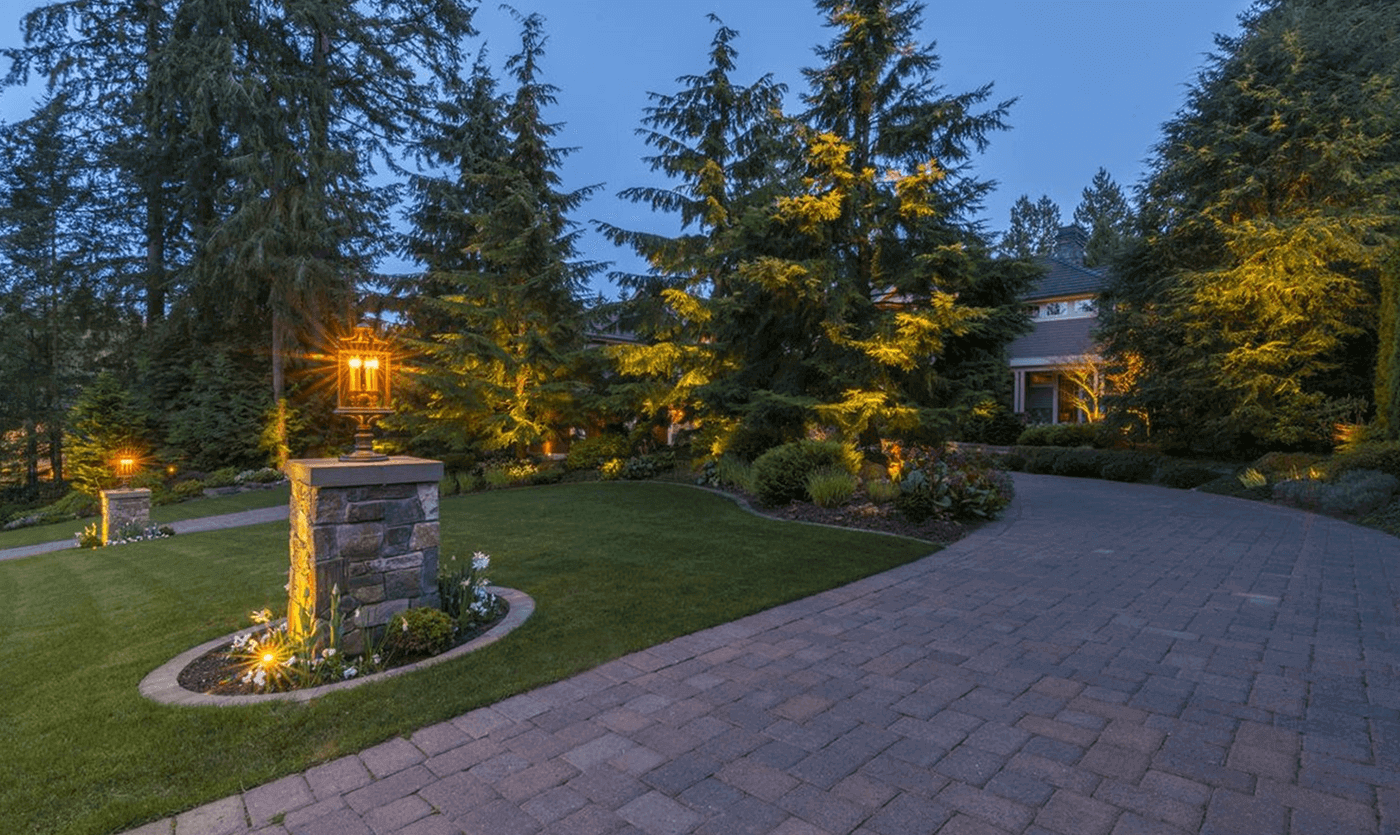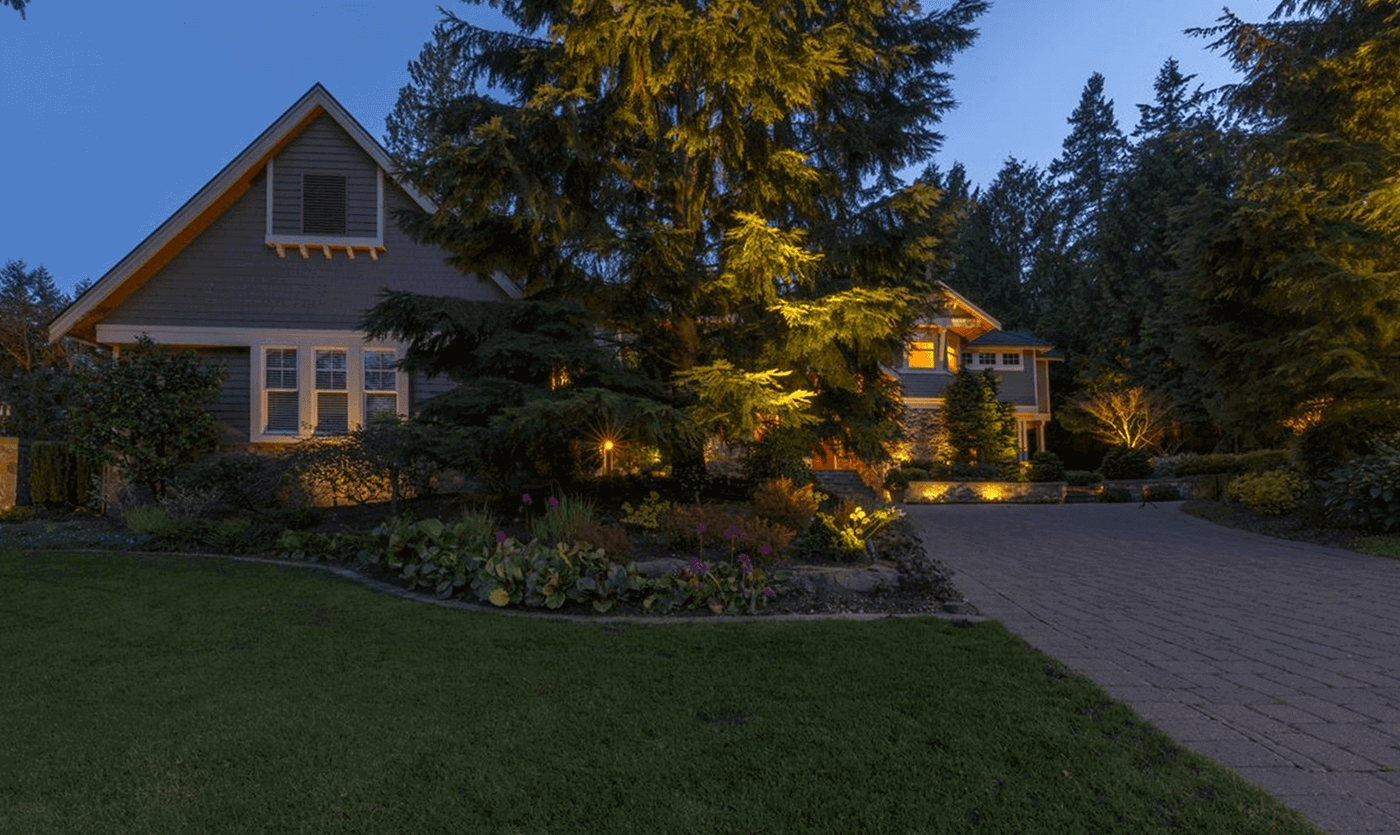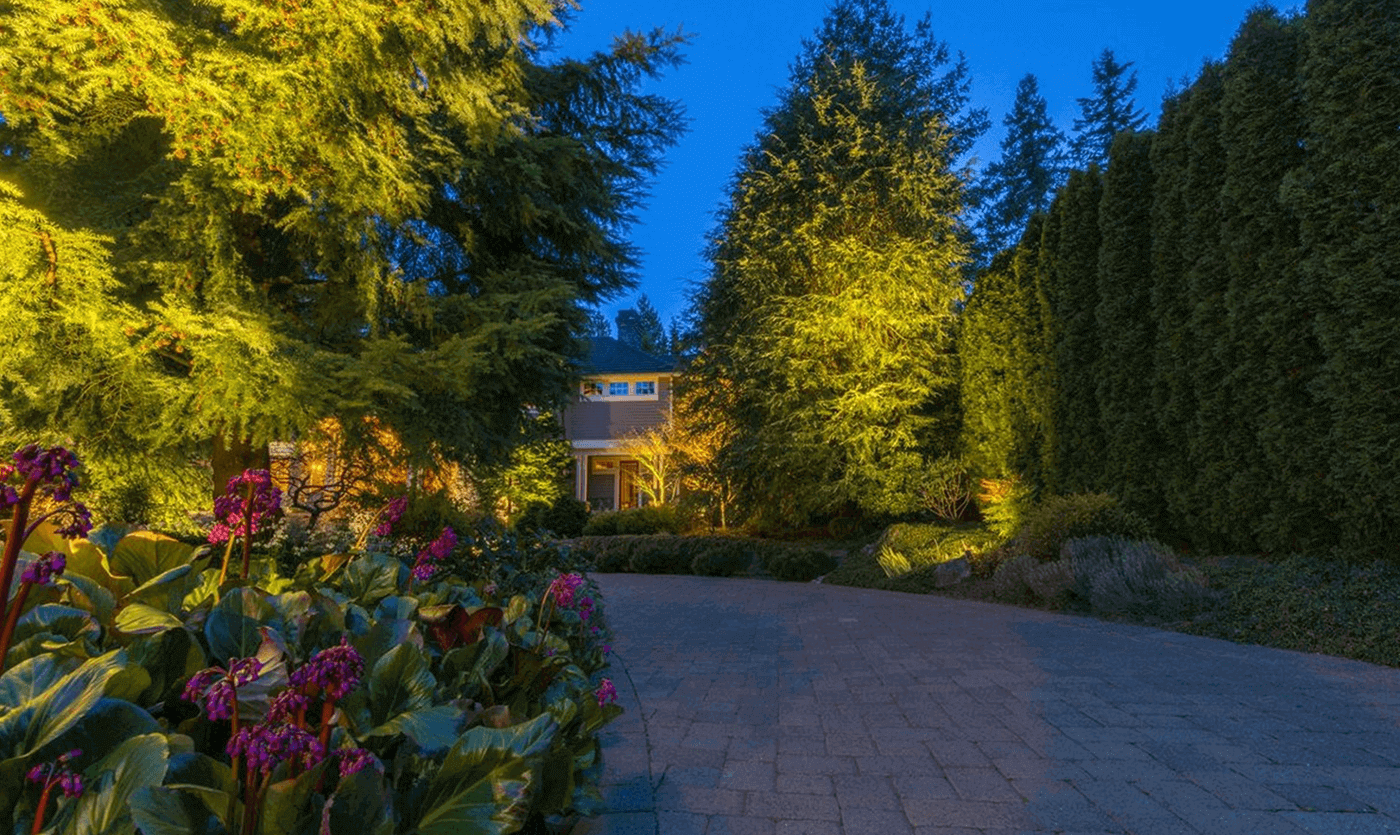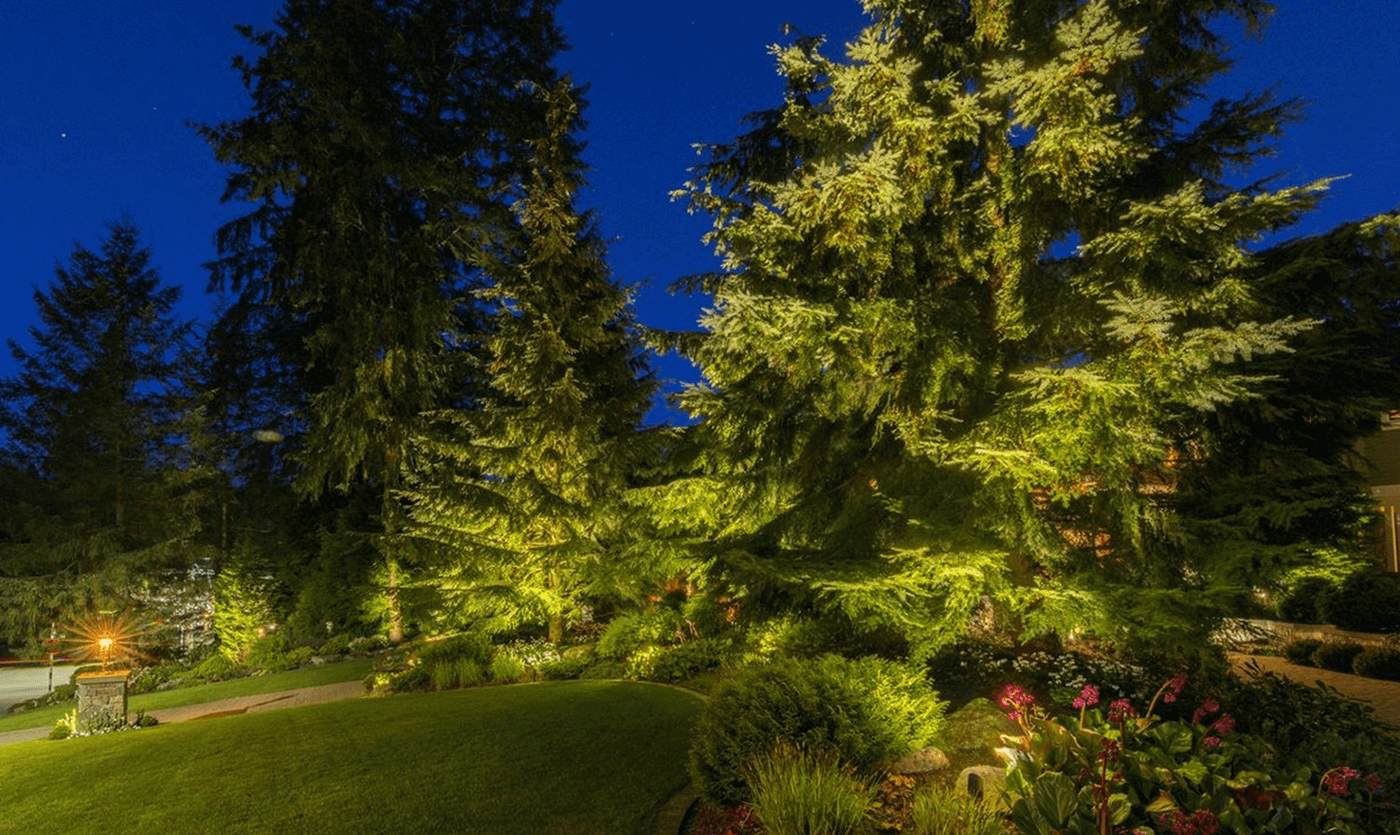 The lodge in the movie White Christmas comes to Bellevue
When we completed installing lighting on this beautiful Bellevue home, we dubbed it "The lodge in the movie White Christmas"! This home stands with elegance and poise! The tongue and groove cedar under the soffit is highlighted from the lights in the garden and cast a warm welcome to all who arrive at the front door.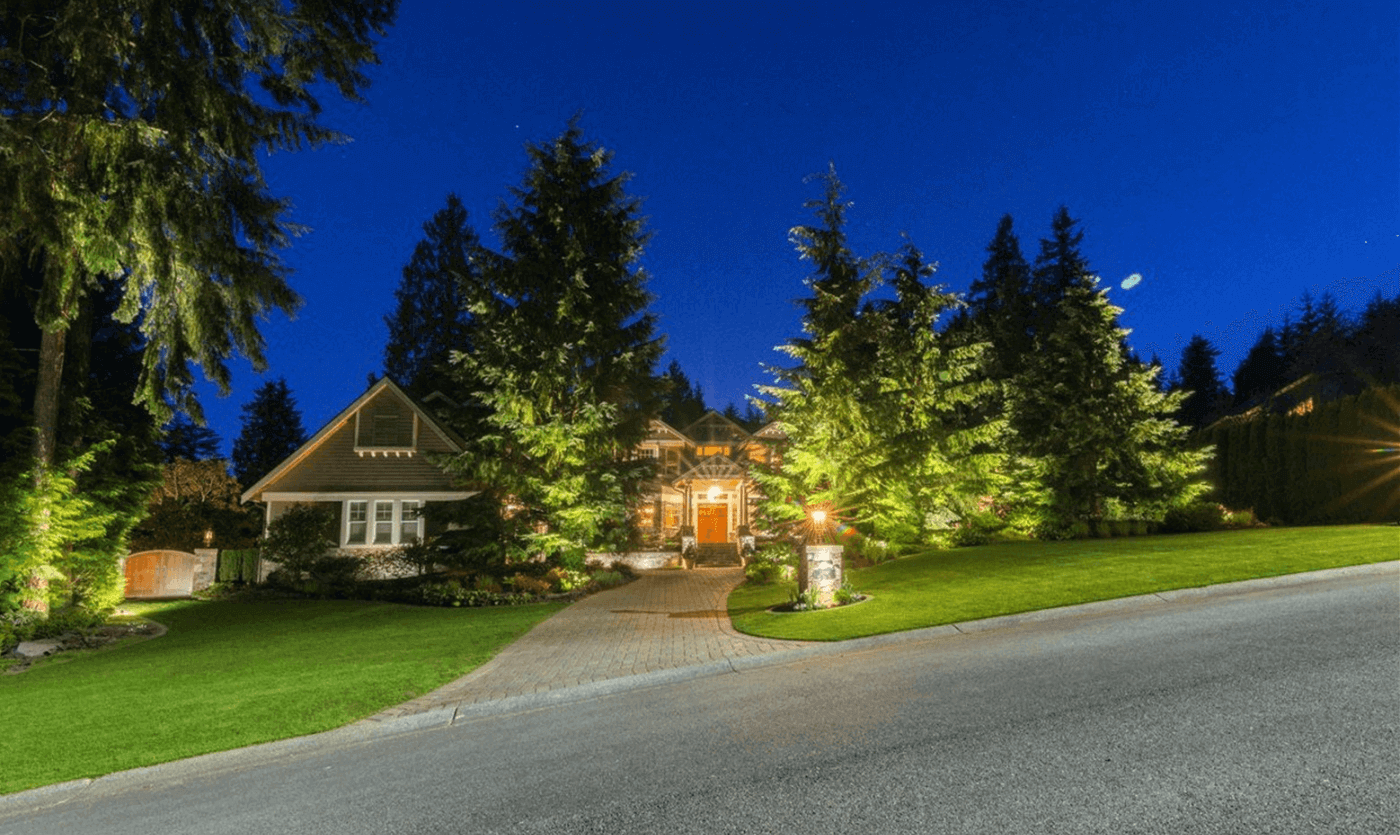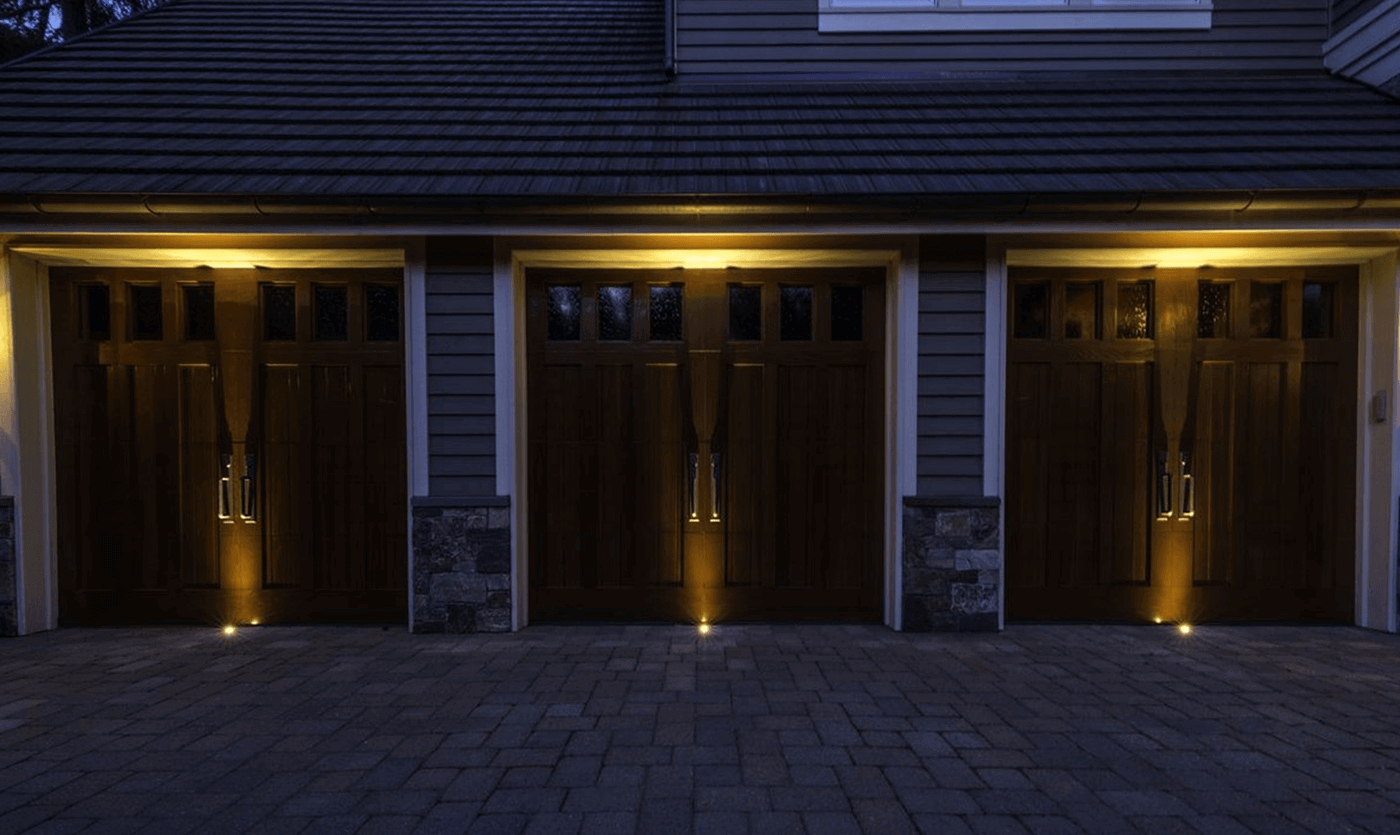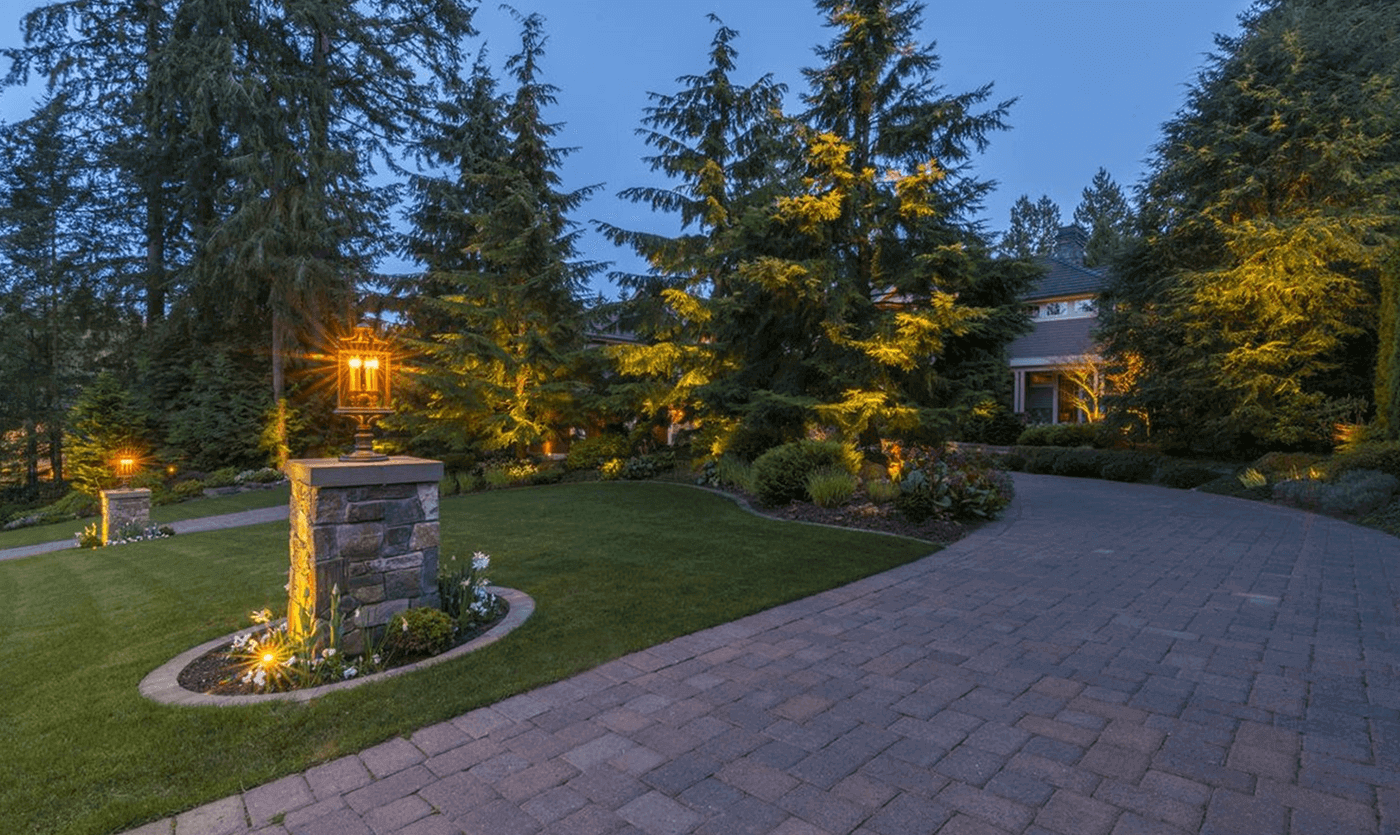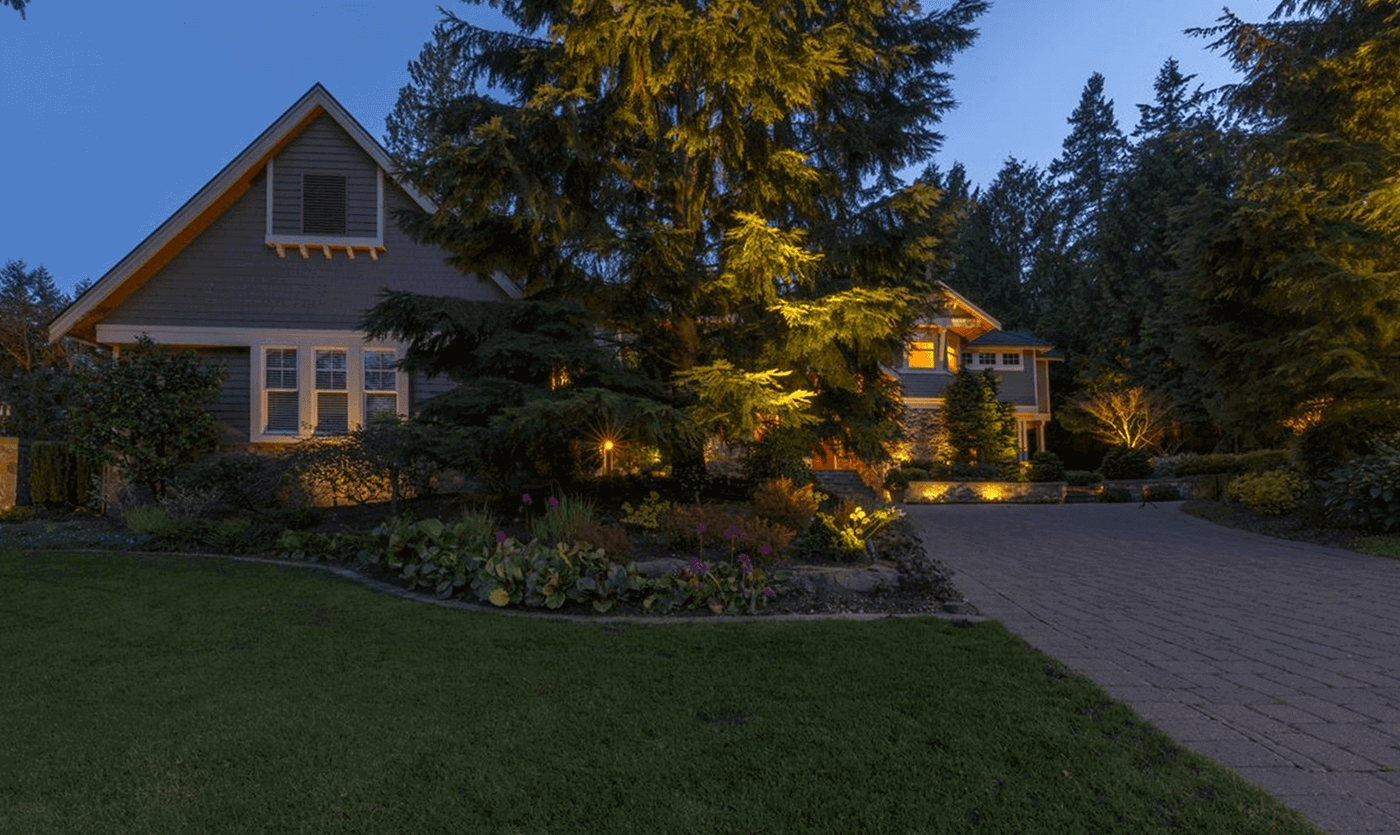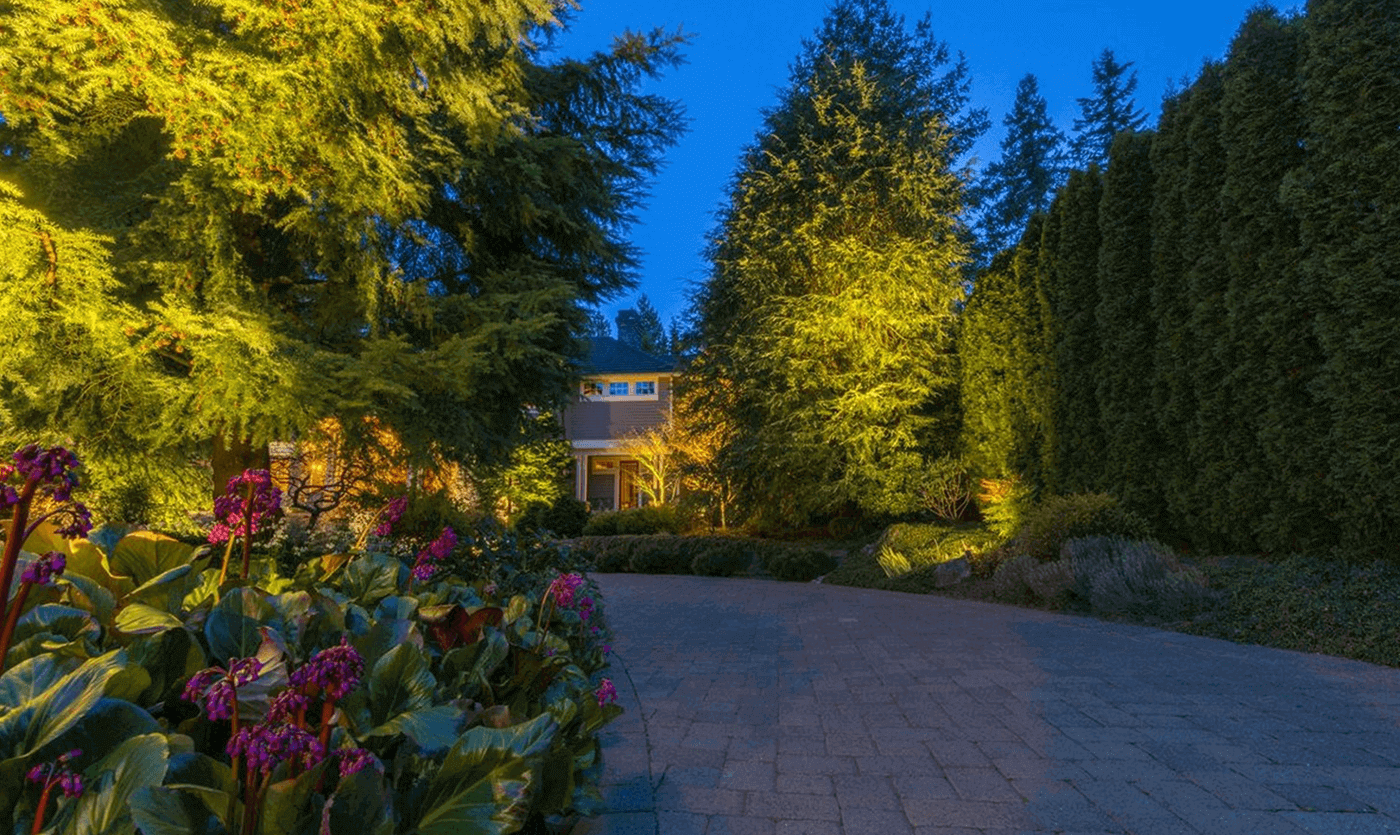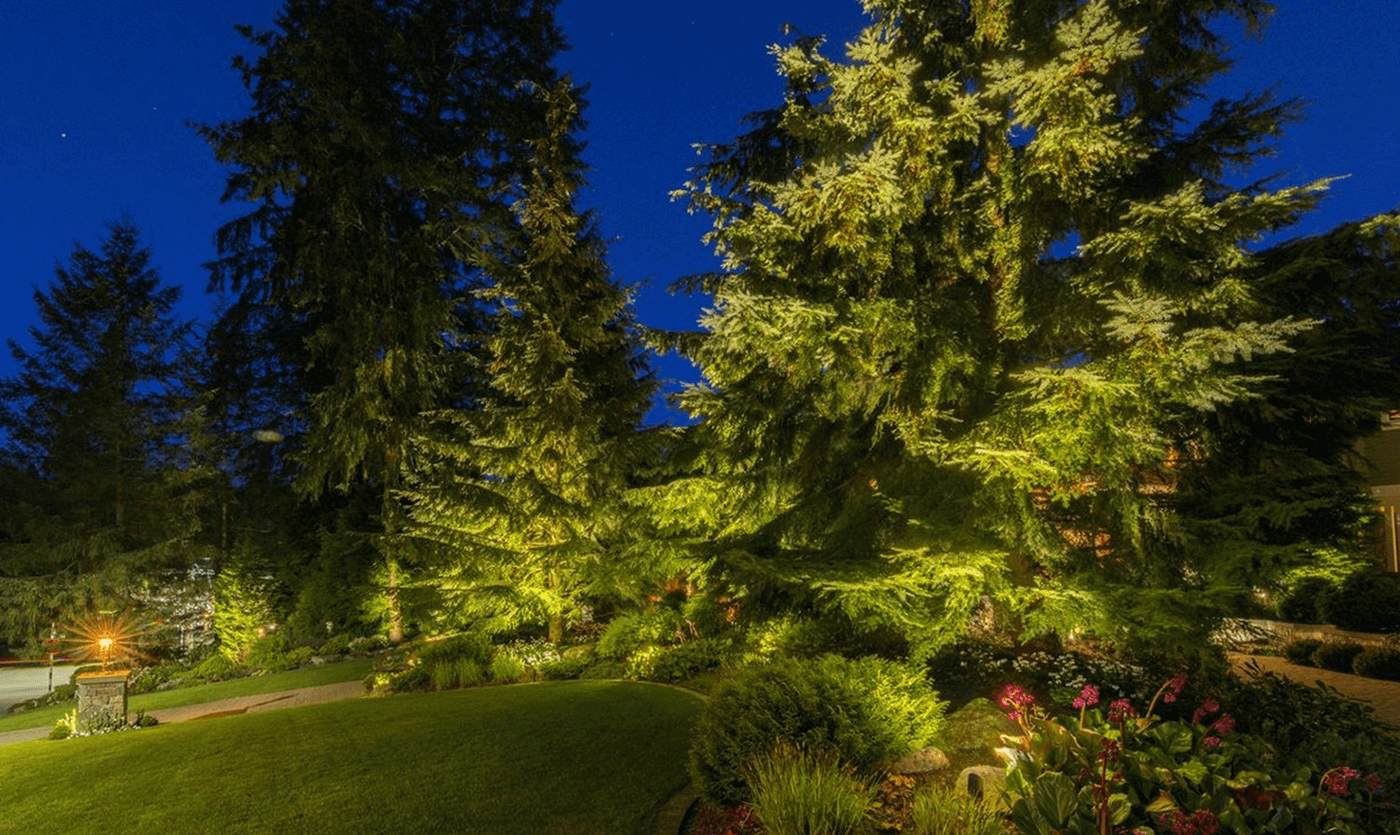 Carefully illuminated texture and crevasses
We use wash lights to illuminate the steps to ensure they were carefully lit from the sides. The massive Evergreens, with uplighting, frame the home and creates a large footprint along the curb.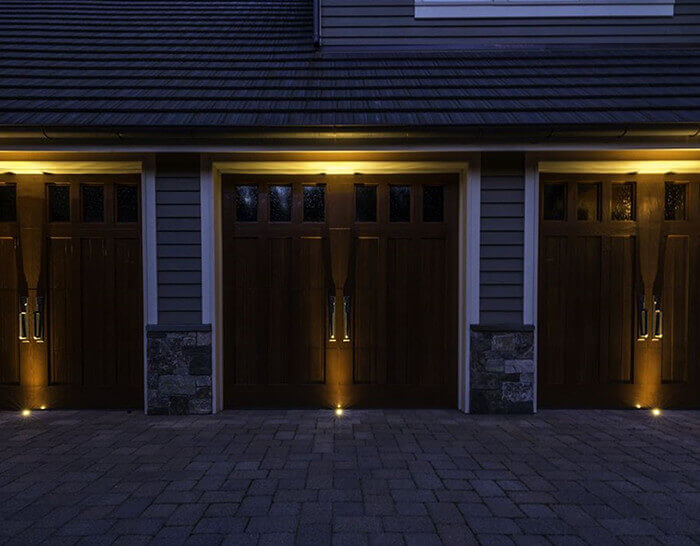 Mini well lights emphasize the pièces de ré•sis•tance
Utilitarian garage doors are transformed into works of art with mini well light placement that is perfectly centered in front of each door.
Inspired by what you see?
Elevate your outdoor lighting.