Willows Lodge
Woodinville, WA
Make an Impression
Willows Lodge is Seattle's wine country resort destination. Travel + Leisure has named it the 8th best resort of the west. With so many guests regularly visiting, Willows Lodge wanted to make sure their lighting was properly maintained by lighting professionals. They contacted us many years ago to maintain their existing lighting system. Each month our crew spends hours making sure this world class resort is always looking top-notch!
Over the years, we suggested we start updating the lighting to represent resort better. We created multiple phases of lighting renovation since the property was so large. We thought it best to start with Stagg Tree island in the main entrance.
Designer
Mary Peterson
Installer
Craig Peterson
Additional Lights Installed by
Max Peterson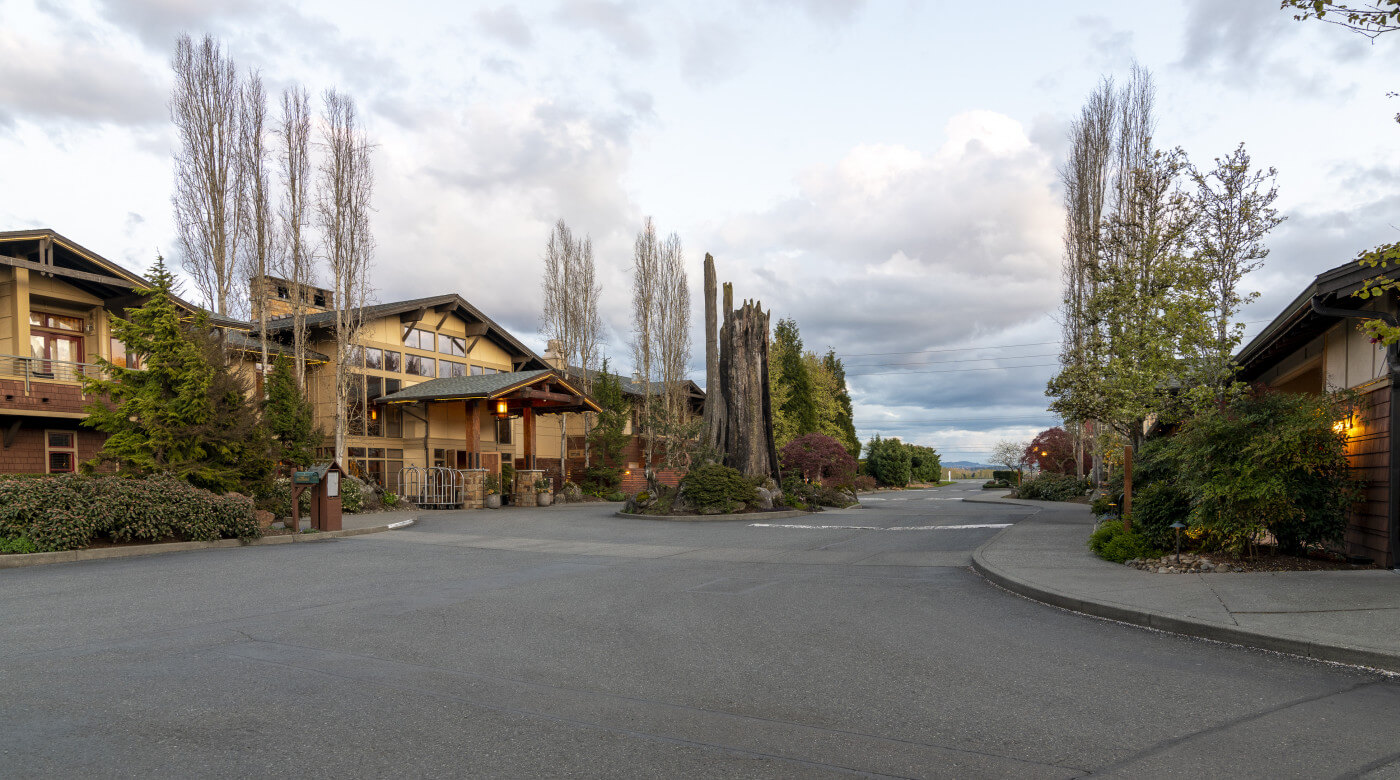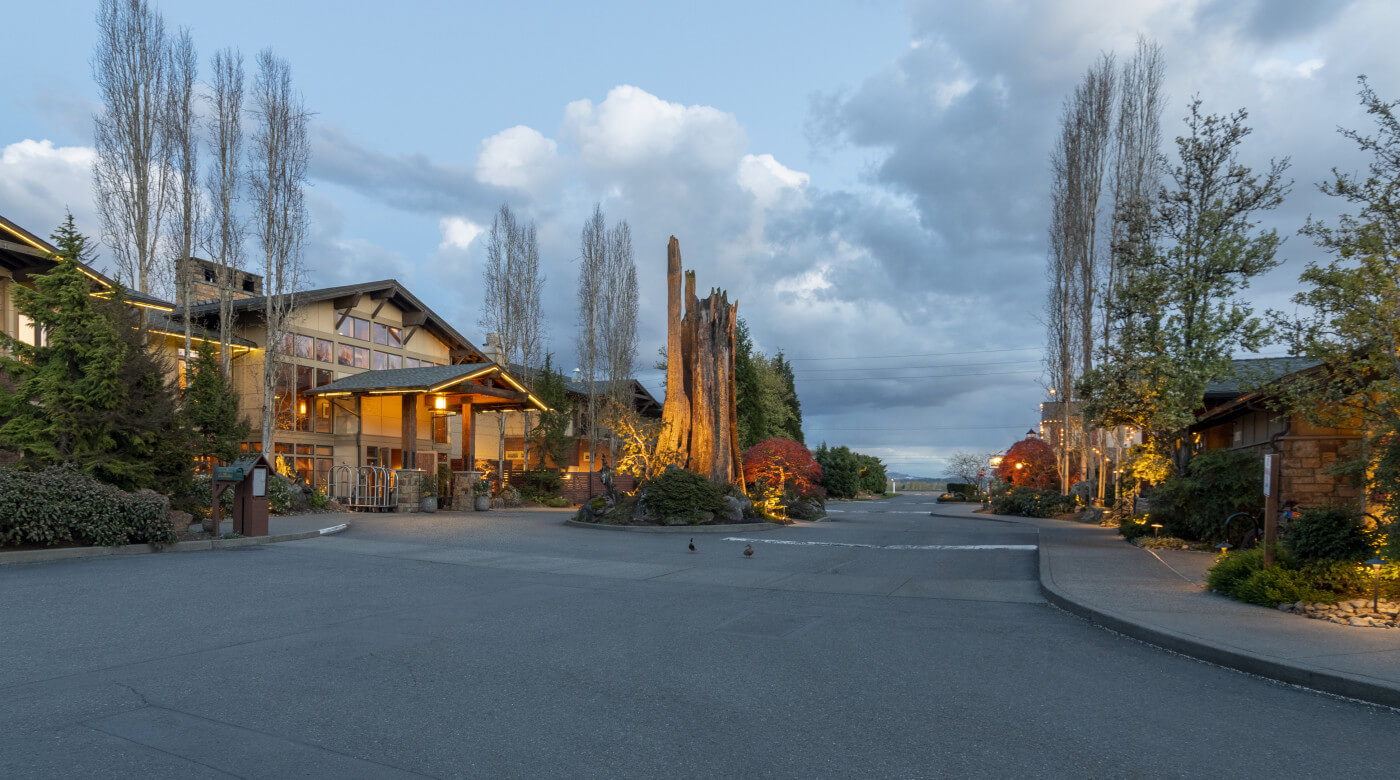 Look to The Sky
Standing in the center of the Stagg Tree island is quite a breathtaking view now that we've added up lights to illuminate the insides of the grained wood. Maples on the side are also lit with up lights.

Clear Paths
With thousands of guests walking through this center island we wanted to ensure that there would be no eye glare from all the lighting. We used very small PO path lights along the winding path which washes light over the walkway.

Incorporating the Sunset Line
All of this is done in our Sunset tone which provides a warm ambiance setting, making quite the impression upon all who enter. Northwest Outdoor Lighting is the sole distributor of this specific color tone.