Have you been looking for a custom outdoor lighting plan? Trust Northwest Outdoor Lighting for all your outdoor lighting services. We've been servicing the Seattle region for over 10 years. With over 50 5-star rated reviews on Google, our team can handle it all. Did you know we're nationally awarded?

We specialize in a range of landscape lighting techniques. Contact us to learn about our customized installation services. We can do the following:
Path lighting. Well-installed path lights illuminate walkways and pathways. They to help keep family members, employees, clients, and guests safe.
Uplighting. These lights accentuate landscape features such as statues, trees, and fountains.
Downlighting. The landscape lights face downward, shining on benches, rooflines, paths, and more.
Grazing. This lighting focuses on textured walls or the bark of a tree. It can cast a soft glow wide.

As a bespoke company, we create unique designs for you. We'll assess the property for focal points and structural features. Making sure to include any safety features necessary.
As a part of our outdoor lighting services, our team can install the lighting. During the initial installation process, you can book yearly maintenance. This assures a proper working system throughout the year.
We provide outdoor lighting services for vacation homes, as well. A vacation home should have all the amenities and opulence you desire. Our team can assist in all your outdoor lighting needs.
We are the lighting experts you can trust. Contact us today, and we'll create that dream environment you've been wanting.

This immersive water feature experience is like nothing we've ever seen or lit before!
View Project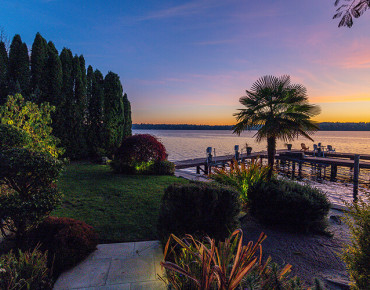 Northwest Outdoor Lighting was recently hired to update the lamped fixtures of this Lake Washington multi-million-dollar mansion and bring them into the 21st century. We created a new design that enhanced the structure, landscaping and art that surrounds this mansion.
View Project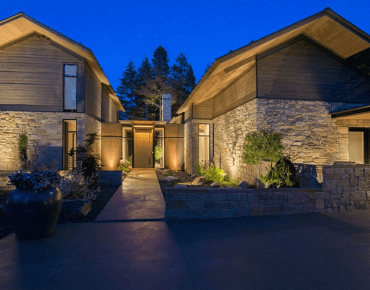 Located in Suncadia Resort, this newly built contemporary home sits amongst the wooded landscape.
View Project
---