Deciding to build your own home is quite the undertaking! Once you find your "perfect" property, now you have to decide on the home style, color choices, door knob selections, etc.
Usually by the time the home is built the homeowners are tapped out and the bank is beyond broke. This leaves the landscaping much to be desired or even on the back burner for a year or two.
Not so for our clients who recently asked us to design a lighting plan for their home. This property had been well-thought-out before the first bucket of dirt was moved. The landscape was part of the whole decision process. Multiple areas at this home offer ample viewing pleasures and all with purpose, from the 15 foot waterfall to the playing field for the children to the ever popular fire-pit patio. (Living in the great North West gives us many ways to use our outdoor spaces.)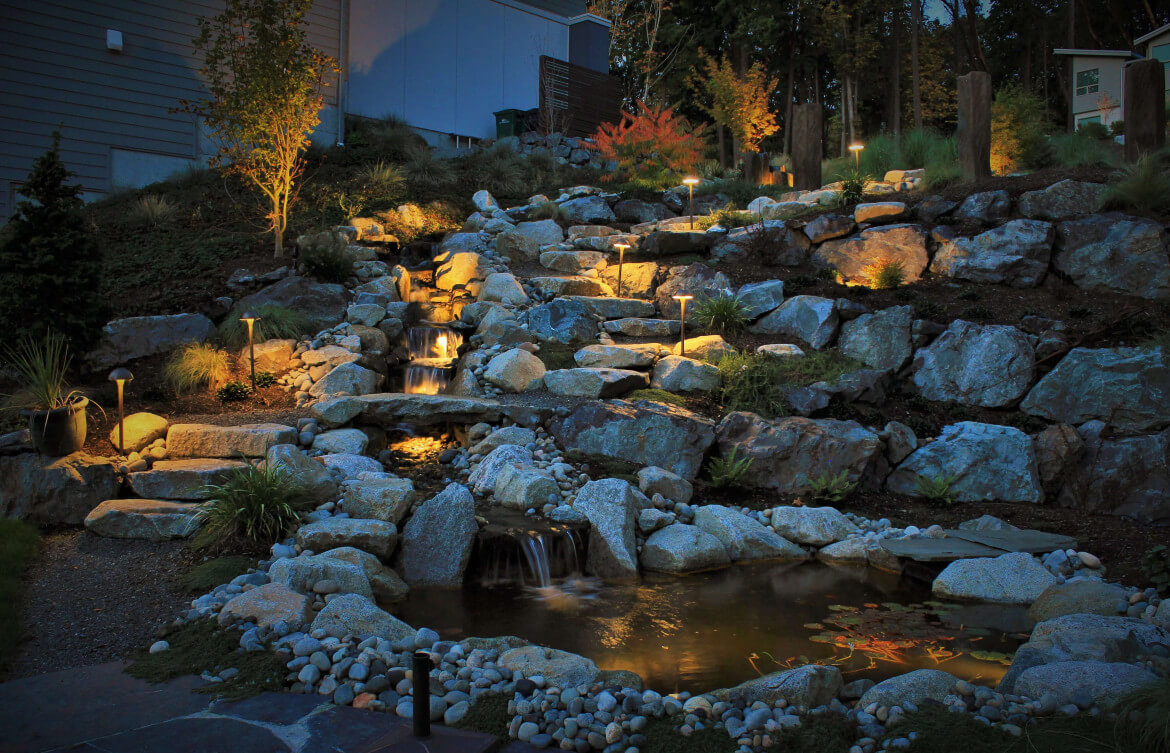 Seeing this project in progress and being asked to design a lighting plan was such an honor, and great fun! The waterfall has great lighting in and all around it. The driveway has marker lights along the edge for company to find their way to the front door and NOT into the flower beds. The contemporary home has a few light accents to show off angles and textures. At night, the fire-pit is peaceful and enjoyable. (We kept the light to a minimum so that it took precedence.) The path-lighting is carefully placed so one can walk safely to one's chair. The lights in the background create ambiance, but don't over-light the area.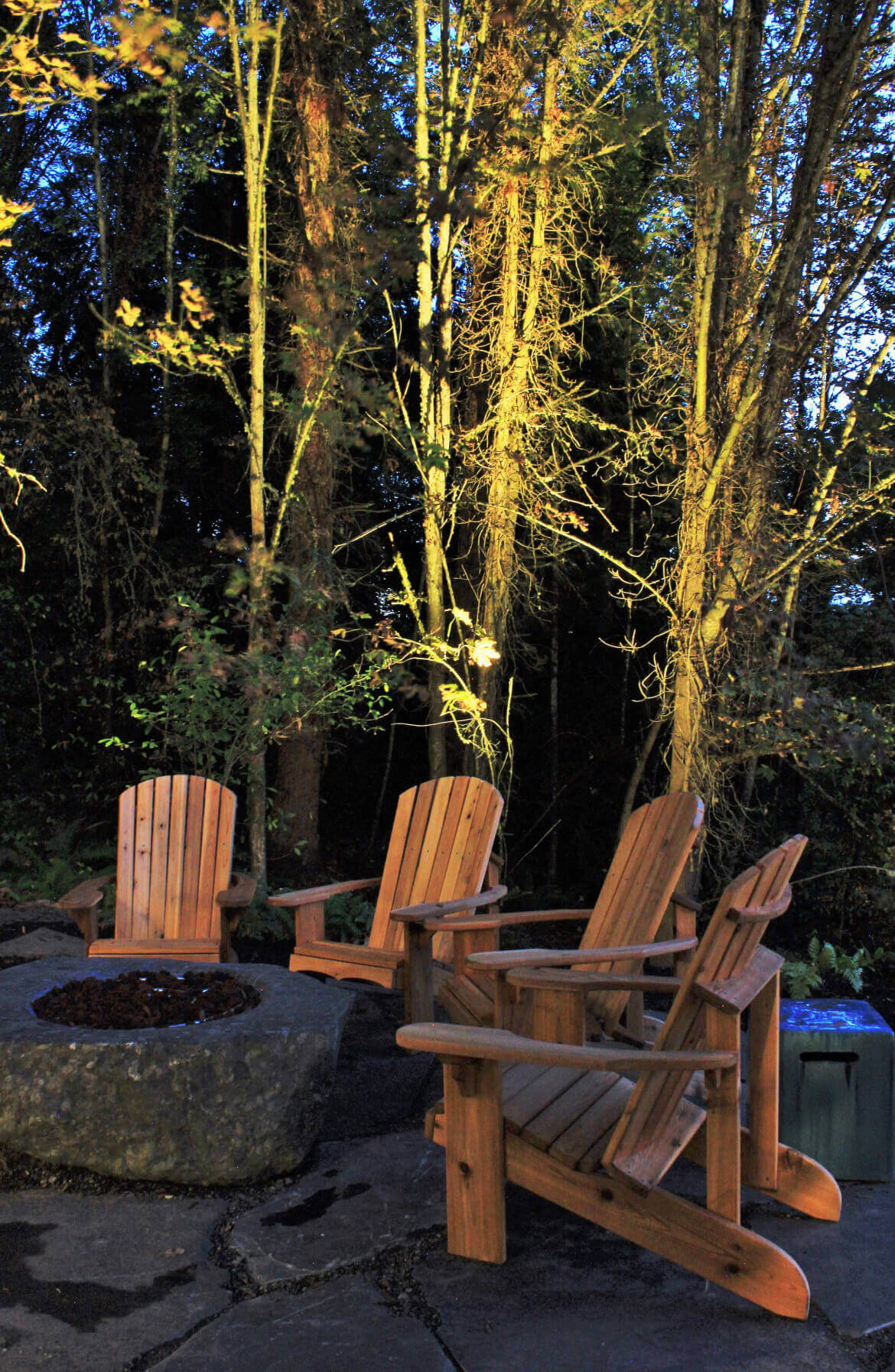 Knowing the landscape helped us to accommodate some unique requests. The husband and wife both had opinions about the type of colored light they wanted in the pond. How to rectify? We gave them both! A blue LED pond light operates separately from the usual warm white light so that during parties and special occasions the blue light can be switched on. The final result was exactly what the homeowner was looking for, and resulted in much praise and thanks.

Being strategic about fixture placement is important, but most homeowners don't think about it till they are sitting outside in the evening with a glaring light in their eye! We carefully analyze each area and simulate activity for each area to see if our placement is perfect.

We love being able to help clients put the finishing touches on their dream home. Feel free to contact us; we'd love to consult with you on how to best to enjoy the great outdoors – even after dark!

Recipient of the WALP 2014 Grand Award.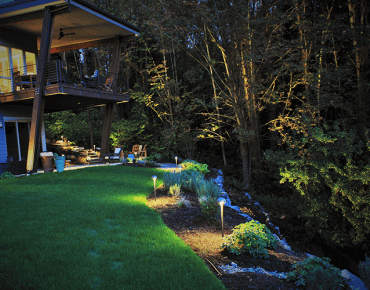 One of our favorite contemporaries with a variety of light fixture applications. The trees are highlighted with uplights from the base and the path lights create puddles of light along the stone steps and garden edge.
View Project
---