As landscape lighting professionals, we at Northwest Outdoor Lighting know that landscape lighting comes in all shapes and sizes.
However, there are so many options when it comes to design that some clients can feel overwhelmed. As design experts, we know that different locations require different approaches to design. We consider it a gift and an opportunity to create lighting designs that perfectly compliment the design of our clients' homes.
Oftentimes, our approach to landscape lighting design is based on where you live. Seattle and the Puget Sound Area offer a variety of environments. These all require different approaches to landscape lighting. Mountain homes, for example, often have a more rustic design, while metropolitan areas focus on sleek, modern lighting. Seattle is continuing to expand and more homes being built. With this, we are noticing that architects are developing more and more modern homes with clean lines. This is keeping the focus on natural landscapes and creating an uncomplicated approach to home design.
As a result, these homes require a lighting design that can uniquely compliment the home's architecture and environment – a truly modern landscape lighting design. As a result, we thought we'd showcase some beautiful homes and landscapes. We show off all, from our clients that have artfully incorporated modern outdoor lighting options over the years.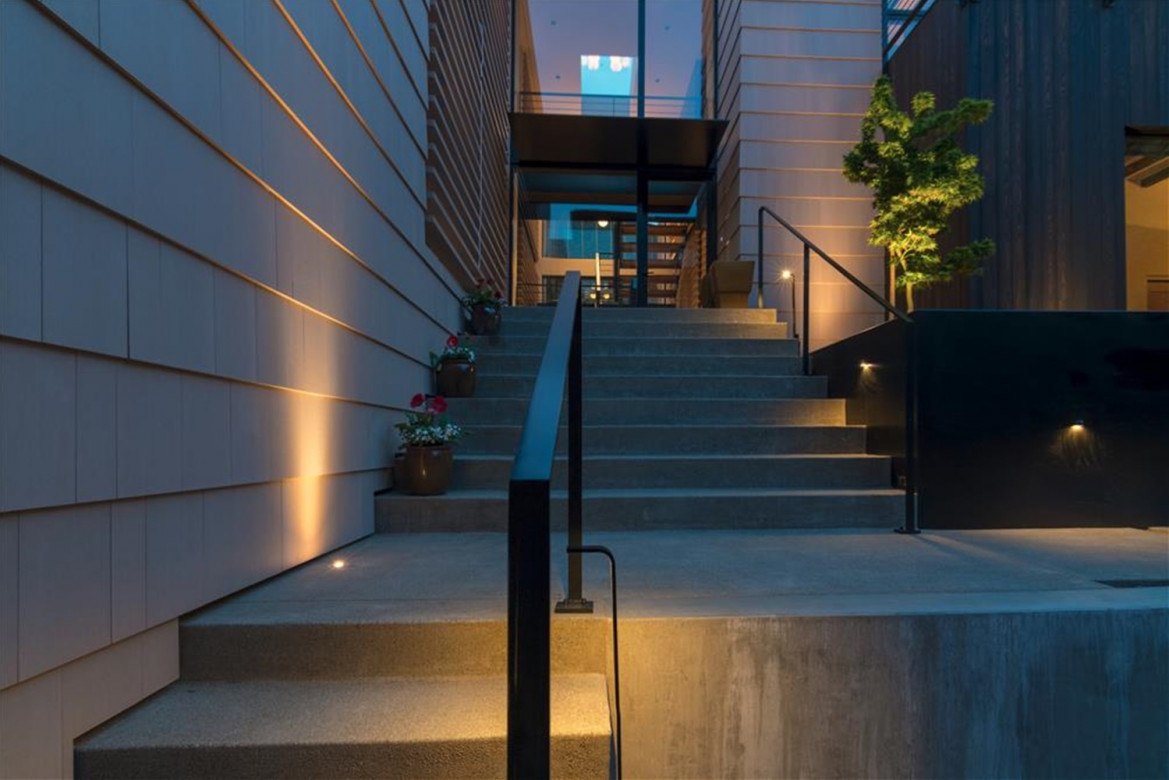 Creating a modern landscape lighting design for this home in West Seattle began over 2 years ago, with designer Tim Rhodes. With complete trust in our abilities and work ethic, he handed the client over to us to create a contemporary outdoor lighting design. A design that emphasized his artistry. We made sure that proper pre-construction work was added prior to our installing path lights. This acted as a safeguard, so we weren't shoehorning our designs into an established outdoor landscape. Instead, we simply have been incorporating and integrating our approach with the designers'. We chose a few simple, modern lights with a sleek design. This kept the architecture of the home the main focal point while also highlighting a few key design elements. These elements like the step lights, popped when the sun went down.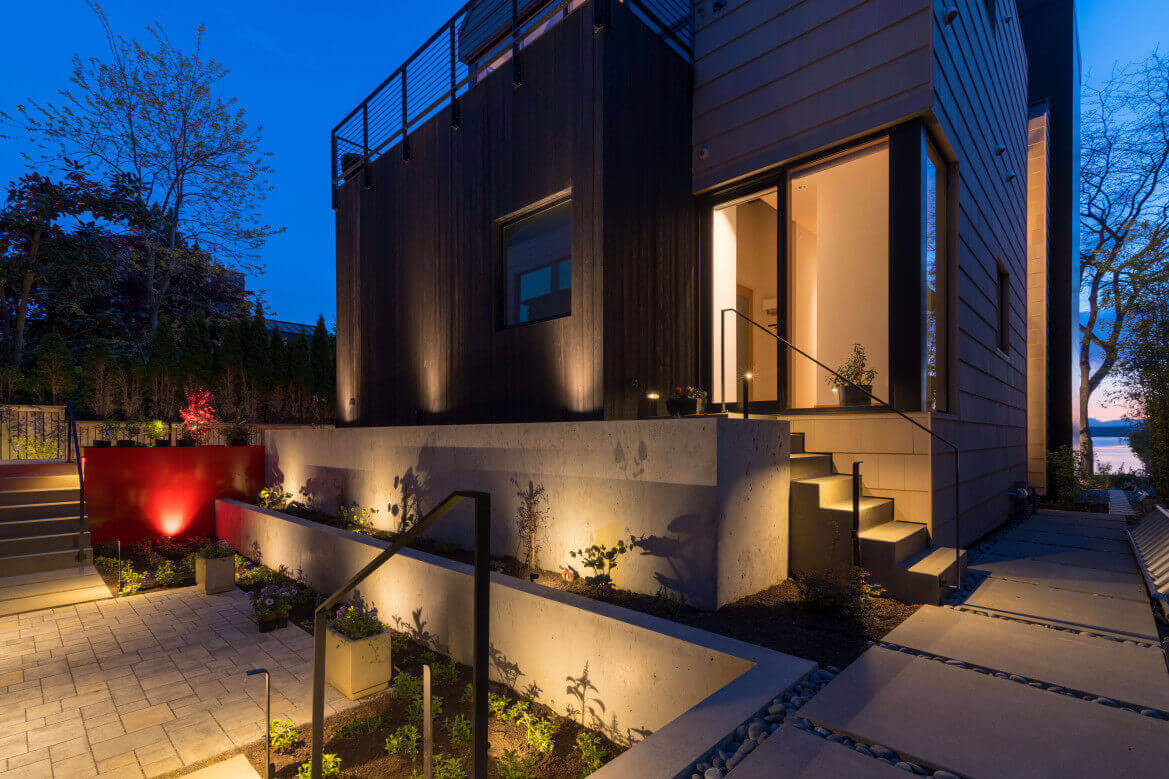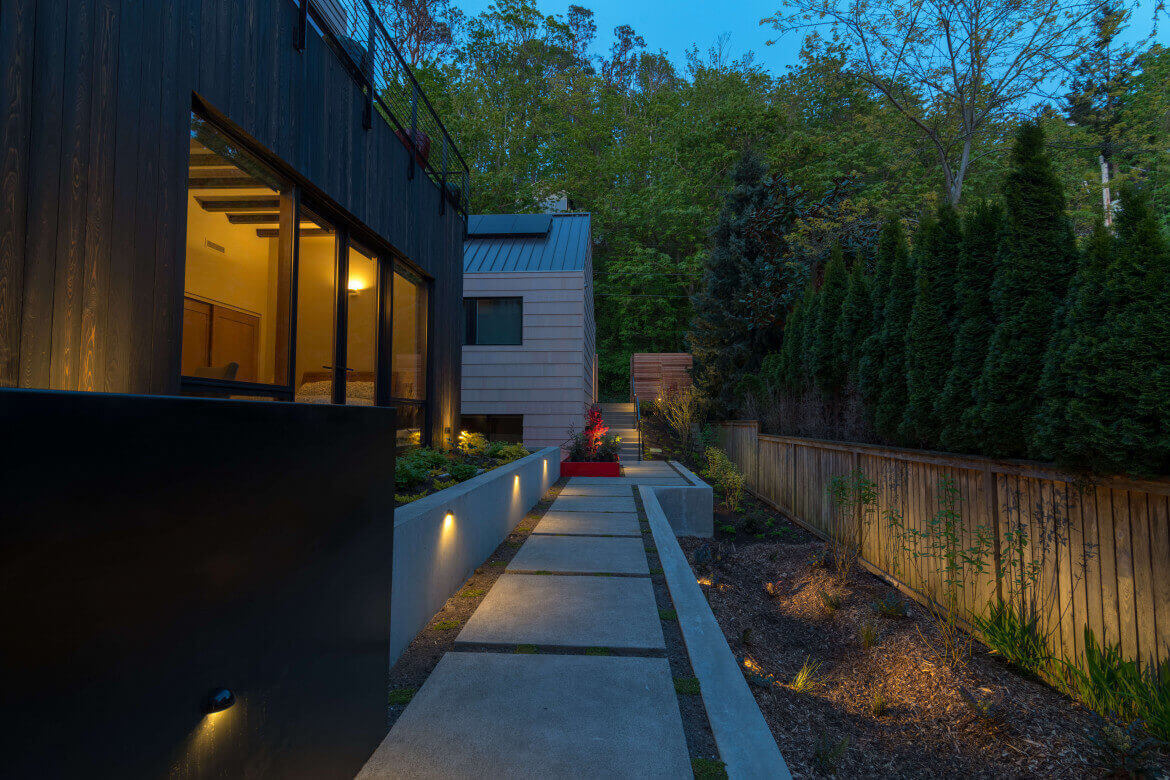 Modern landscape lighting isn't just for modern homes though. We often use several modern lights on traditional homes. This is because the light fixture either needs to "disappear into the landscape" or be small enough in size as to be virtually unnoticeable. Shown here are several modern landscape lights that we've used to light from floor table to walls. We pride ourselves on our resourcefulness when it comes to having different types of lights in our inventory.

Oftentimes, landscape lighting designers will try to craft a lighting design that doesn't integrate with the home's natural landscape. Maybe they will use too bright a light or the wrong color tone. It could be as simple as the wrong design. They try to push a lighting trend on a property. In fact, the property was calling for a lighting design that was very simple.
At Northwest Outdoor Lighting, by contrast, we pride ourselves on integrating our designs with your home's natural outdoor spaces. This gorgeous custom home, pictured above, was designed by Olson Kundig in Cle Elum. Our goal was to simply emphasize the rockery, trees, and all the natural habitats that the home already featured. As a result, our client wound up with a modern lighting design that emphasized the home's natural features. It made it a space to marvel at the awe and grandeur of nature.
Again, these are just a few the modern lighting options we've used for our clients over the years. We only use the best quality light bulbs, wall sconces, and outdoor pendants. With Northwest Outdoor Lighting, our lighting designs are intentional. We want to make sure we highlight the key focal points of your home without creating an airport – all lights lead to your home. With soft, warm tones, a bespoke approach to design, and the right lights in our repertoire we have what it takes. Northwest Outdoor Lighting can give you modern landscape lighting that will help guests, family – and even yourself – all feel at home.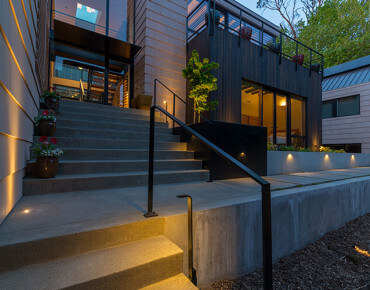 This collaboration with architect, Tim Rhodes and his team, resulted in a striking marriage of design and illumination.
View Project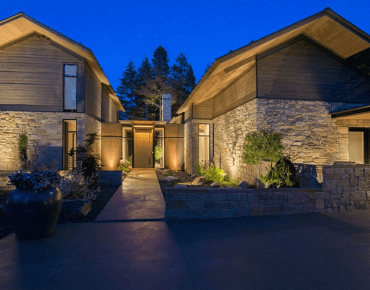 Located in Suncadia Resort, this newly built contemporary home sits amongst the wooded landscape.
View Project
---